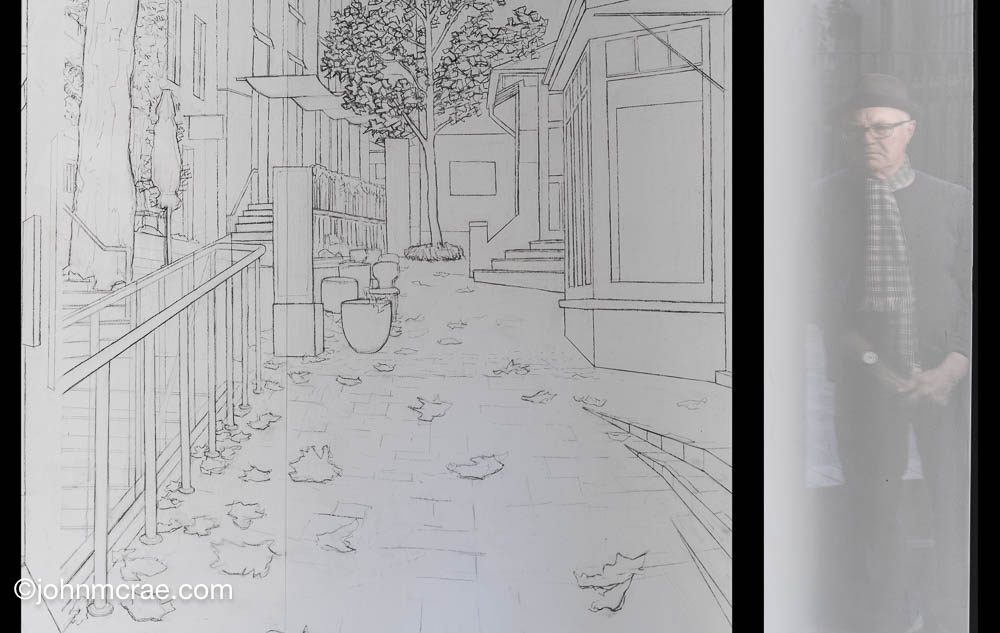 Charles Cooper, artist extraordinaire, has brought his talents out from his studio to create contemporary works of art in public spaces.
Based in Sydney, Charles is a well-known, mid-career artist with a long and impressive exhibition history. Click on this link to his website address. Another link is to the page of Charles Cooper at Annandale Galleries, where his works have been seen in different exhibitions for the past two decades. Charles is also a resident lecturer at the National Art School in Darlinghurst.
It has been my pleasure to photograph the development of Charles' paintings, drawings and installations over many years. This time it was a little different … recording his artworks on public display, as part of two outdoor installations. This situation brought its own technical hurdles in terms of light and reflections, particularly as his drawing at The Rocks was displayed behind a deep-set glass window, which was also unevenly lit (a challenge for any photographer)
However we managed to get good results and Charles' large-scale works have now been properly documented. If you are near either Botany Road in Alexandria or Nurse's Walk at The Rocks, look out for his two installations.