Deprecated
: Required parameter $version follows optional parameter $options in
/var/www/wp-content/plugins/captainform/public/class-captainform-public-form-resource-loader.php
on line
49
The following is a list of framed works that are currently available from my stock room. Please feel free to contact me should you be interested in purchasing any of the items.
Margaret Olley in her Paddington Studio, 2011 digital print (Framed, expressly by Paul Miliss, Paddington Frames, Margaret's own framer. The frame was his choice based on what he felt Margaret would have liked) AP (Edition of 6, 2AP)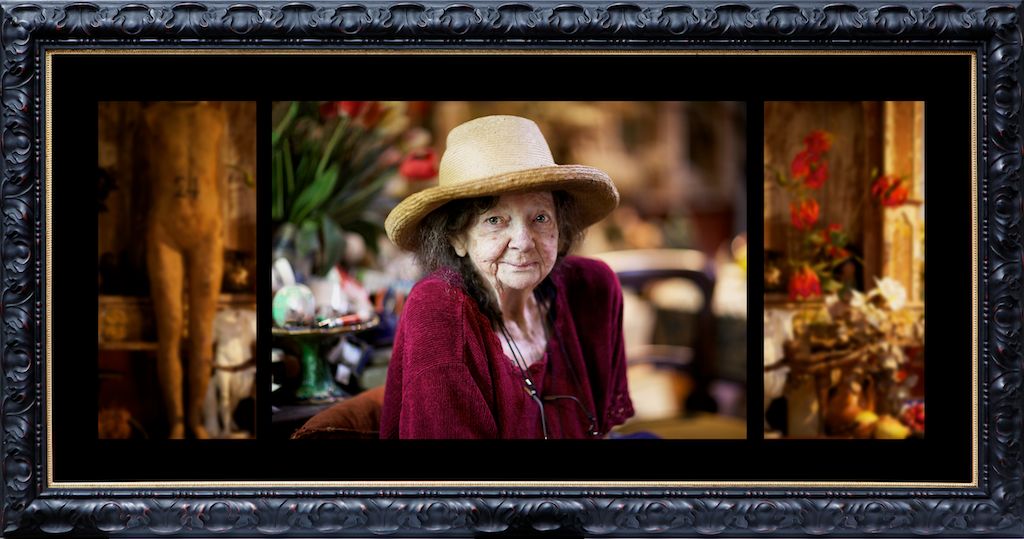 Image 1 of 26
"I had the great pleasure of photographing Margaret in her Paddington studio, a place well known for its colourful clutter and referred to by some friends as ʻThe Dolls House'. In my portrait, Margaret is seated in her painting chair, confronting the lens with her particular sense of candour and an uncommon frailty. She is flanked by 2 vignettes of her studio. As far as I know, this may well be the last photo taken of her before her death the following month. Christine France - art critic, author of Margaret Olley (1990), commented, "It is a wonderful photo in that it captures both the vulnerability and sense of enquiry which entered her face in the last months of her life." The work was purchased by the Tweed River Regional Art Gallery in 2013 as part of their permanent collection, displayed in the Margaret Olley Centre as part of her ongoing legacy. This AP edition is the actual work that was selected as a finalist in the 2012 National Portrait Prize at the National Portrait Gallery, Canberra. It won the People's Choice Award that year and returned to the artist's studio after being on display as part of the NPP travelling exhibition, touring various regional interstate galleries.