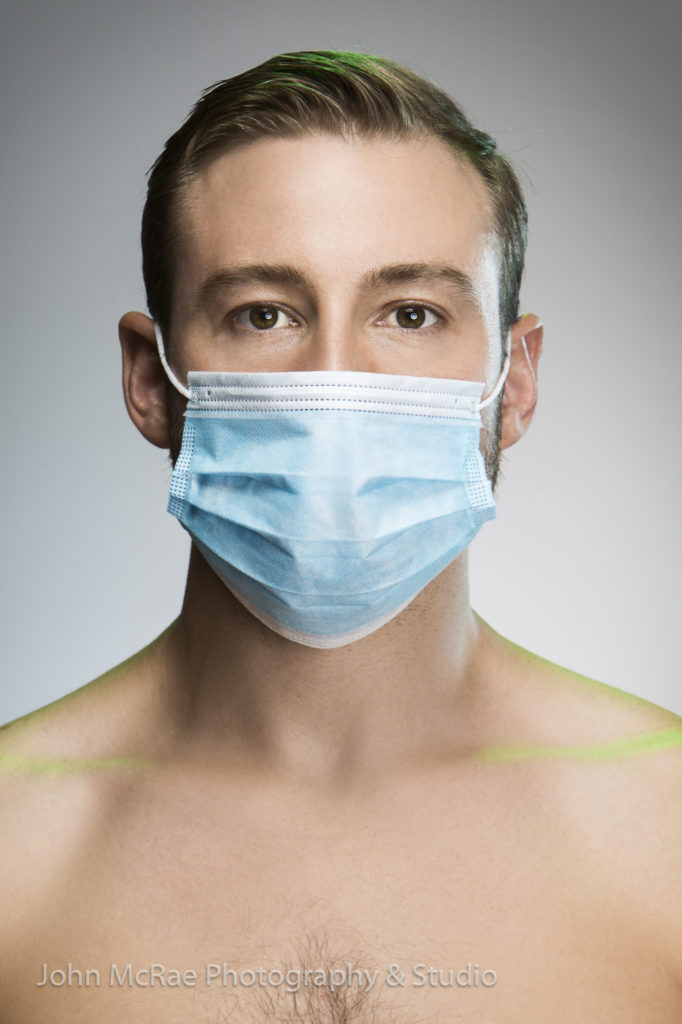 MMXX
Pigment inkjet on cotton rag, 112cm x 78cm, Edition of 9, (2AP)
---
Since 2008, every year I have taken an "official" annual portrait photograph of Matthew Mitcham, Australia's gold-medal Olympic diver, award-winning cabaret performer and television entertainer, in my studio in Sydney.
Facing the camera with a direct, unflinching manner, each consecutive portrait is added to the growing series of similar portraits, which commenced when Matthew was only 20 years old, before his rise to Olympic fame.
Each portrait is taken under similar conditions, plotting the changes in his physical appearance and growing self-assurance. This particular 2020 portrait marks a bumpy year for all of us, facing the pandemic. It is only fitting Matthew is masked and "Covid-safe" for this one. MMXX marks the 13th portrait and the 13th year in this ongoing series.
I thank Matt for his support in continuing this series, in allowing a very public view of his "personal time-line". Matt married Luke just over a year ago in Belgium I was fortunate to have had the opportunity to photograph their wedding (see blog post: Matthew Mitcham Marries). They spent a good part of 2020 here in Australia but only a few days ago Matt and Luke have left our shores for the UK.
The complete sequence can be seen at :
https://www.johnmcrae.com/exhibition-work/annual-matthew-mitcham-portraits/
The series is printed by the artist in an edition of 9, with 2 artist proofs, and is available for purchase.
Contact John McRae mb: 0419619161 e: john@johnmcrae.com