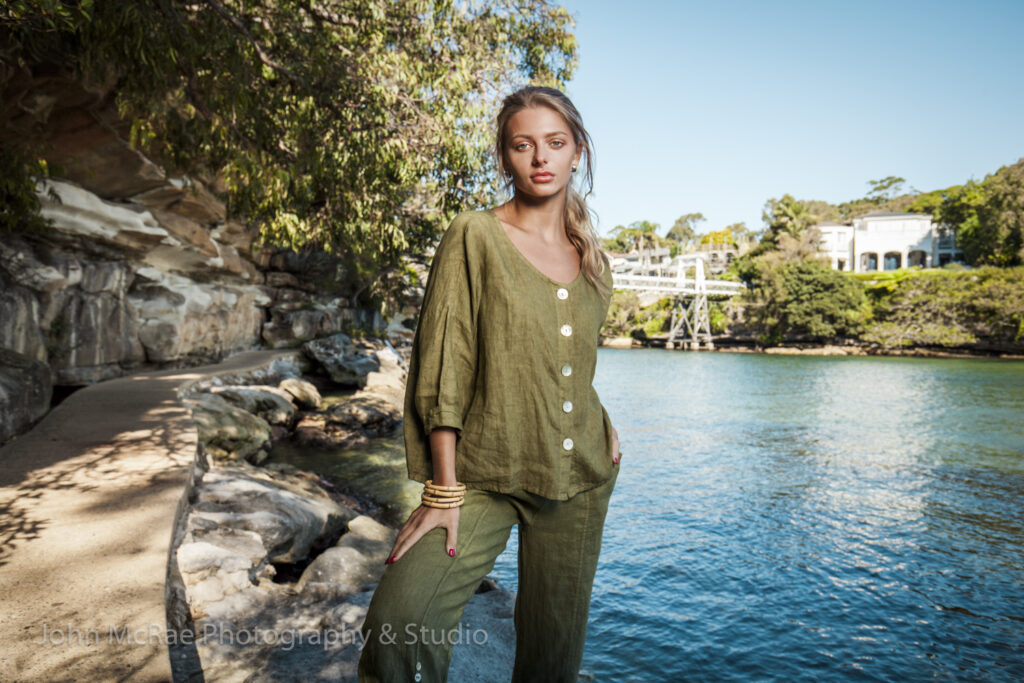 On a perfect autumn day in Parsley Bay (although admittedly it was a bit cold for the model) we shot next season's summer range for So French So Chic. Valeria Sizova, originally from Vladisvostok (eastern Russia) was a joy to work with. Sydney is full of these treasures of nature and the sandstone parkland, bridge and wharf provided a stunning backdrop.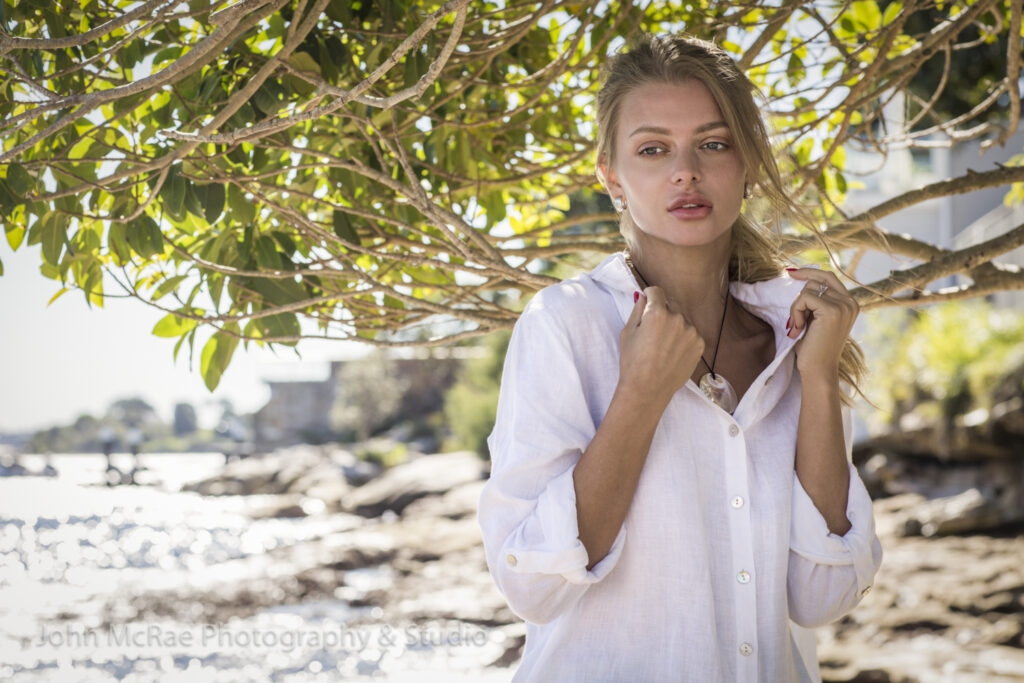 So French So Chic says……..
We present our unique blend of A-line silhouettes and soft, falling fabric. This year, our summer range is a mix of bold colours and gentle neutrals. Bright tones of fuschia, coral, turquoise and burnt orange are mixed with fresh pastels, or crisp, maritime white. Be part of our own French identity, adapted to the Australian climate and outdoor lifestyle. This includes loose tops with twin front pockets and large mother-of-pearl buttons, an asymmetrical sundress, a bolero jacket and wide-legged pants reminiscent of French sailor wear.