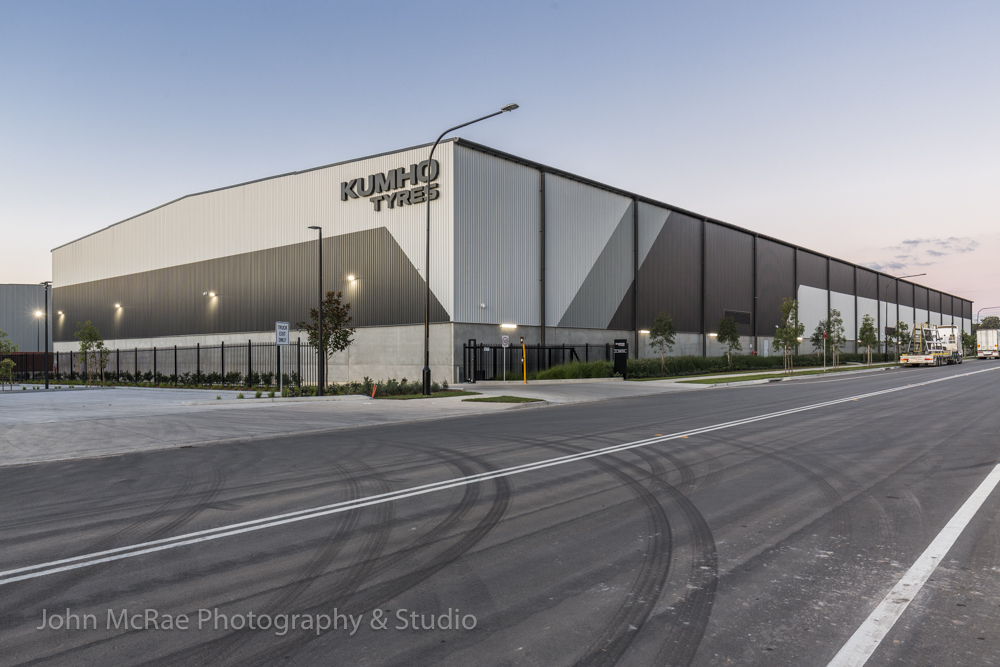 Prime Constructions have a number of projects underway at Marsden Park in Sydney's west. I was recently commissioned to document the completion of two warehouses and also photograph another building in mid-construction.
I do like shooting this kind of work. There's something very "zen" about photographing what is essentially a huge rectangle in an industrial setting, at dusk. I like walking around the structure by myself as the sun is setting, waiting for the best light. It also makes you realise just how much space is needed to store and manage all the commodities that people require to maintain their urban lifestyles. These monolithic warehouses are usually built on the outskirts of the metropolis, where they are rarely seen by the more centralised, inner-city dwellers.
Before leaving Marsden Park, I captured images of a new Prime project in mid-construction. Here you can see the skeletal framework of a warehouse, with the steel girders reflecting the dwindling sunlight of the late afternoon.