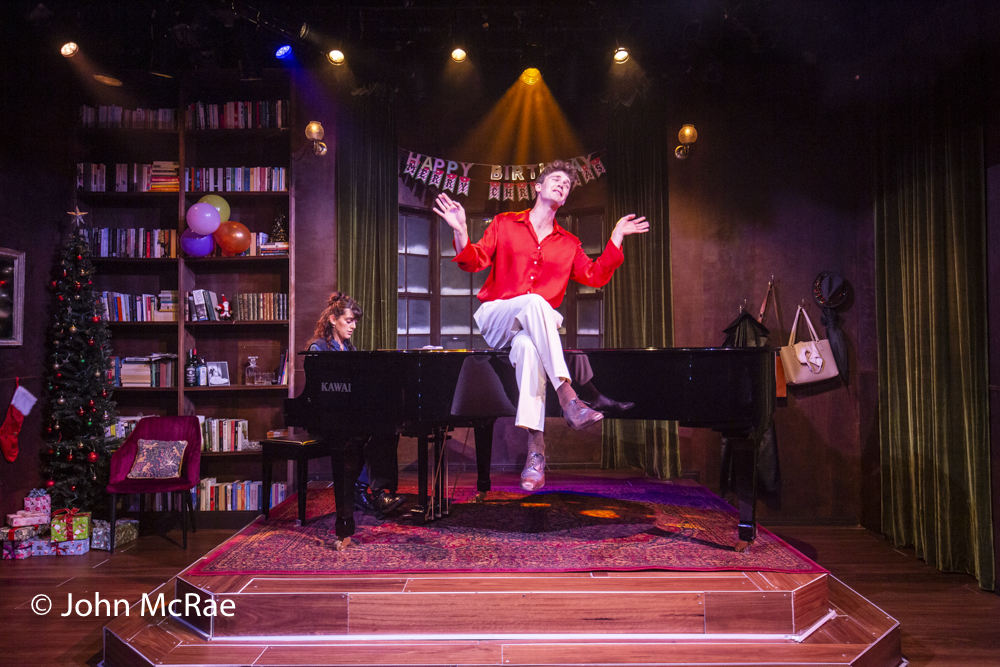 I photographed production shots for "Murder For Two" running now at the Hayes Theatre in Potts Point. This is a truly fast, furious and entirely silly crime farce with a touch of Xmas, being performed until 22 December, 2023.
"It's delightful, it's delicious, it's bonkers" – Limelight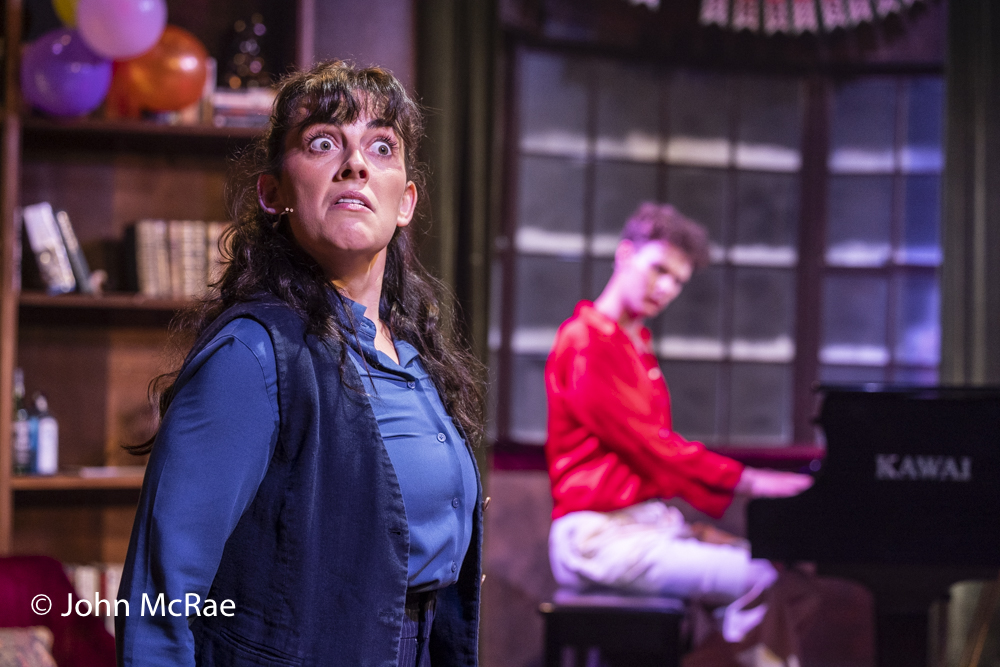 Officer Marcus Moscowicz is a small-town policeman with dreams of making it to detective. One fateful Christmas Eve, shots ring out at the surprise Christmas-birthday party of Great American Novelist Arthur Whitney ('cause he was born on Christmas), and the writer is killed…fatally. With the local detective caught up doing last-minute gift shopping, Marcus jumps at the chance to prove his sleuthing skills—with the help of his silent partner, Lou. Did Dahlia Whitney, Arthur's scene-stealing wife, poison the eggnog? Or was it the celebrated star of The Nutcracker, Barette Lewis? Whodunit?? You'll have to come along and find out!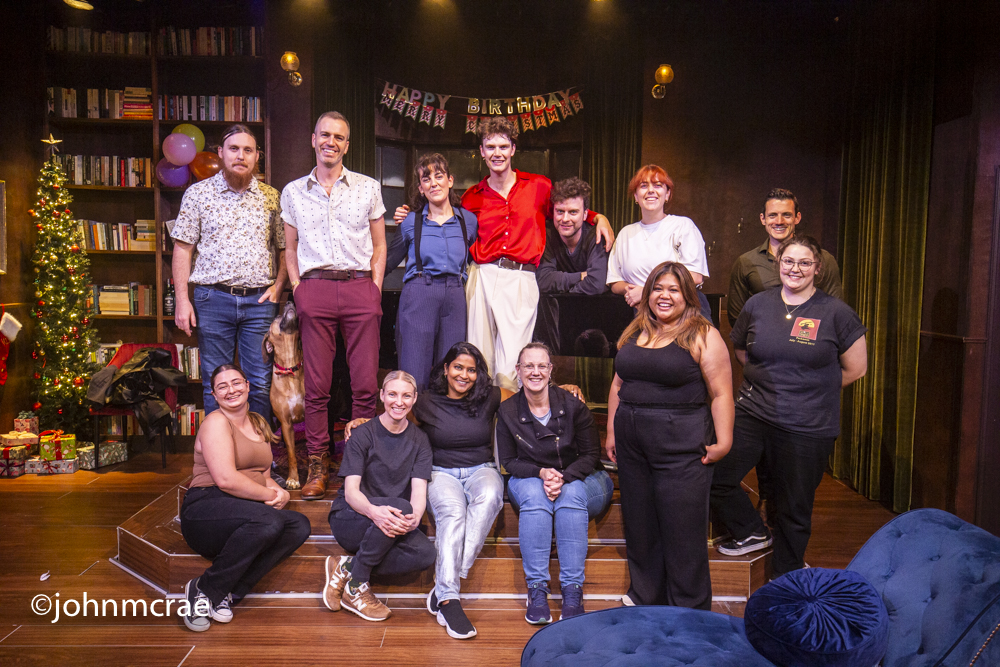 Director Richard Carroll
Musical Supervisor Damon Wade
Choreographer Shannon Burns
Set & Costume Designer Keerthi Subramanyam
Lighting Designer Priyanka Martin
Sound Designer Daniel Herten
Stage Manager Jessie Byrne
Production Manager Abbey Pace
Production Assistant Kaylee Ashton
Dialect Coach Linda Nicholls-Gidley
Starring Maverick Newman, Kala Gare and Sam Marques
*Sam Marques will play the role of Detective Marcus on 12th December 2023.