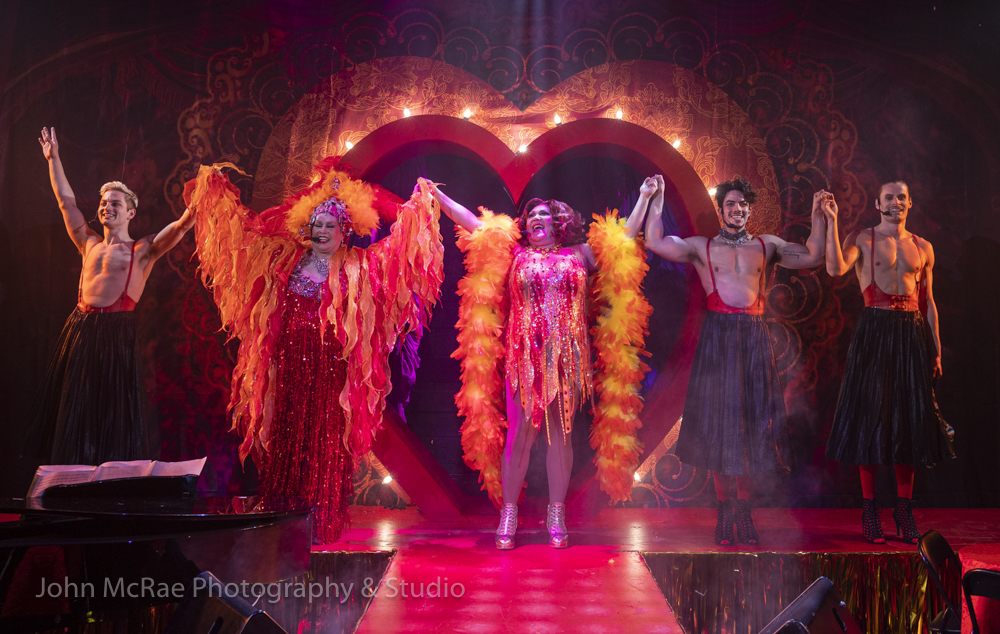 On Friday night (December 9), I had the extreme pleasure of being entertained by Trevor Ashley's production of Moulin Scrooge at the Seymour Centre in Sydney. Only a week prior, I was backstage photographing the performers during their preparations for the dress rehearsal of this new adult panto, which I also recorded.
When it's possible, I like to capture informal shots in the dressing room, with the actors applying their makeup, prior to the main shoot. This helps to establish a good working atmosphere. Trevor said to me: "Come a bit earlier, if you like, because I know how you love to get a few shots backstage". And it's true, I do find these behind-the-scenes photographs and outtakes fascinating.
Now a week later, as an audience member, I thoroughly enjoyed the production, cleverly written by Trevor Ashley and Phil Scott. And performed beautifully by Trevor, his "high-kicking" supporting trio of Jakob Ambrose, Jarrod Moore and Stephen Madsen, and of course his magnificent co-star Carlotta ("the Queen of the Cross"). I also have to mention the fabulous costumes by Angela White.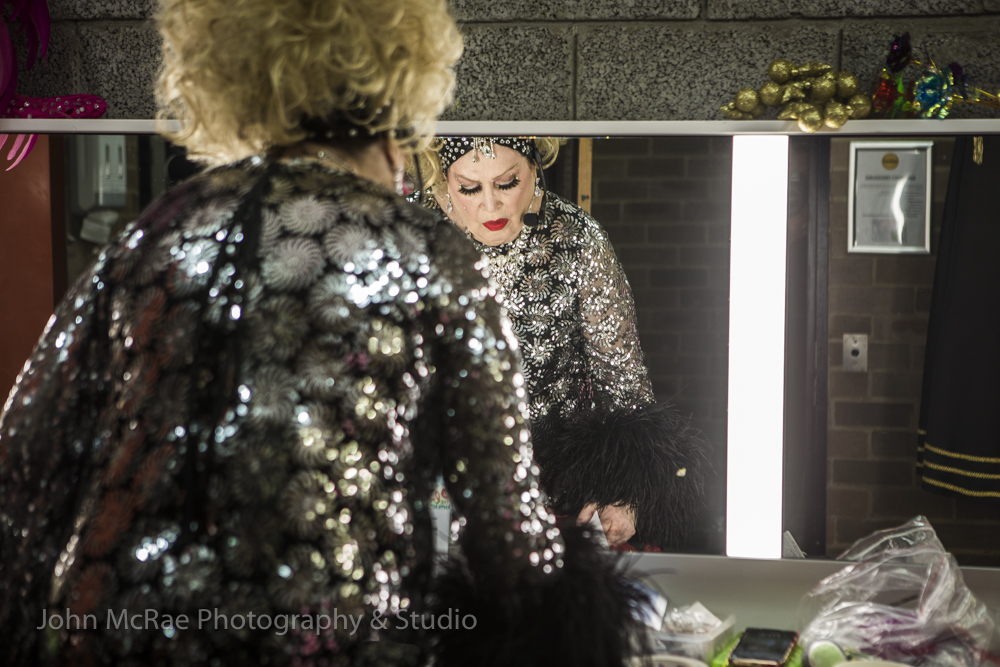 Carlotta's show-stopping performance of the Sondheim classic "I'm Still Here" (with a poignant libretto rewritten by Ashley and Scott), tracked her journey from a vilified Balmain schoolboy to national icon. Her rendition moved the audience to their feet for a well-deserved standing ovation. It is a testament to why Carlotta is considered one of Australia's ground-breaking treasures and why Ashley so generously provided a new platform for one of his all-time "drag mothers". Nearing her 80th birthday, Carlotta especially came out of retirement to perform as the club-owner of Moulin Scrooge.
The season for Moulin Scrooge has been extended so get in fast to buy tickets here: