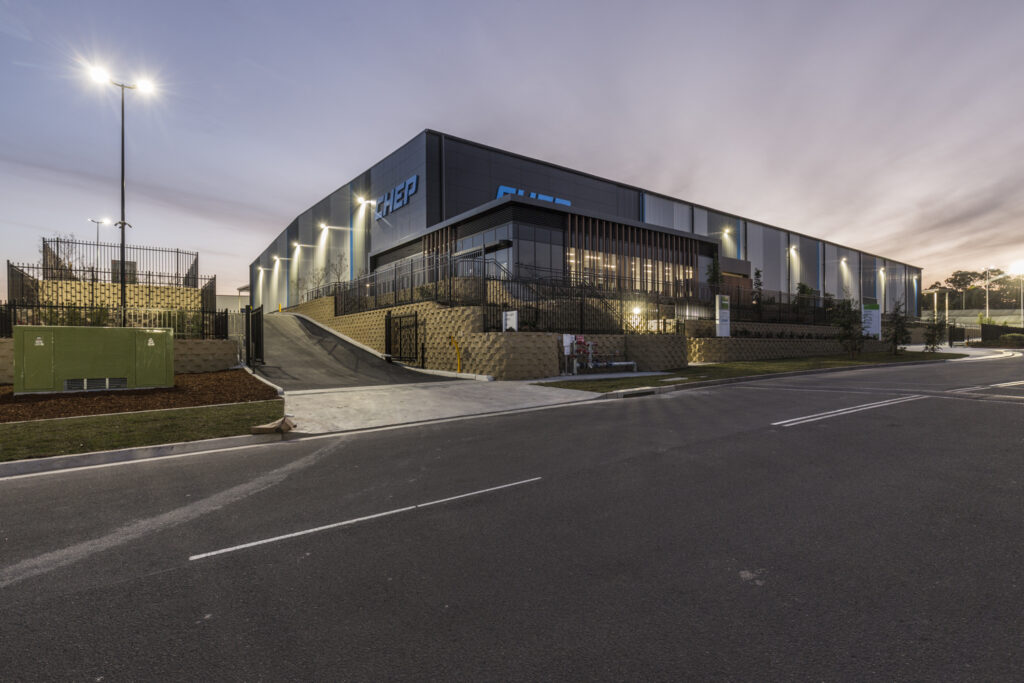 Logistics of any kind is a big industry on the western periphery of Sydney. CHEP's new warehouse in Eastern Creek, built by Prime Constructions, is no exception.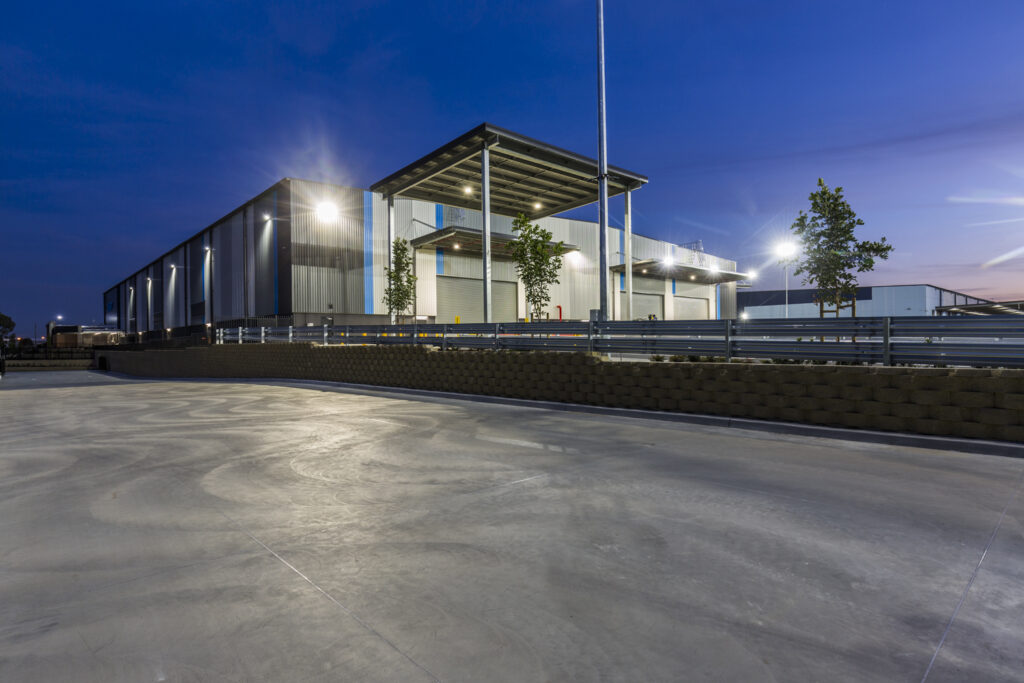 CHEP is a company dealing in pallet and container pooling services, serving customers in a range of industrial and retail supply chains. Founded in 1946, it is a subsidiary of Brambles.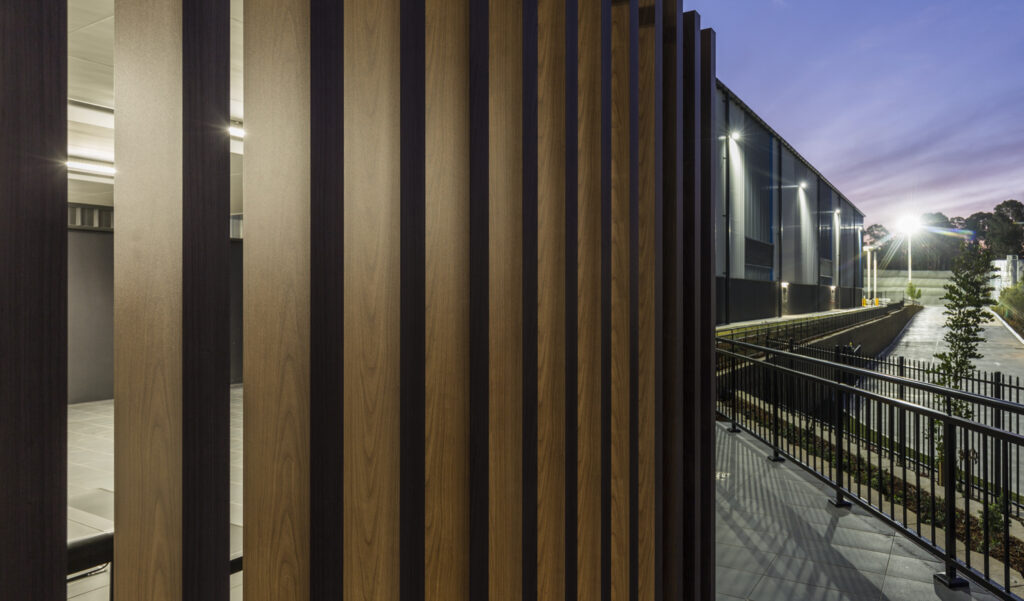 Shooting in an industrial landscape at dusk can sometimes be quite surreal. The architecture takes on a futuristic geometry, devoid of the human figure.