I had the pleasure of working with the team of the forthcoming "Hayes Theatre Co" production of "High Society" in the studio, recently.
It was a great team to work with…..Amy Lephamer is the beautiful actress playing the "Tracey Lord" character and the model for the main image. Ben Moir was the make-up and hair artist with the magic touch!  Artistic direction was gleaned from Richard Carroll and Helen Dalimore (director of High Society).
Ben performing his magic with Richard in the background……….
The look is progressing………..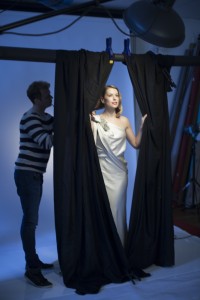 Almost ready to go, last minute tweeking by Ben……………
Finally we come up with the image……………..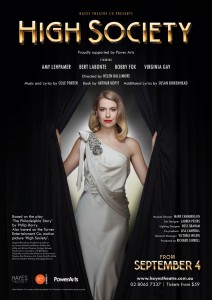 The production opens on September 4, 2015
At the Hayes Theatre in Potts Point
Don't miss it!