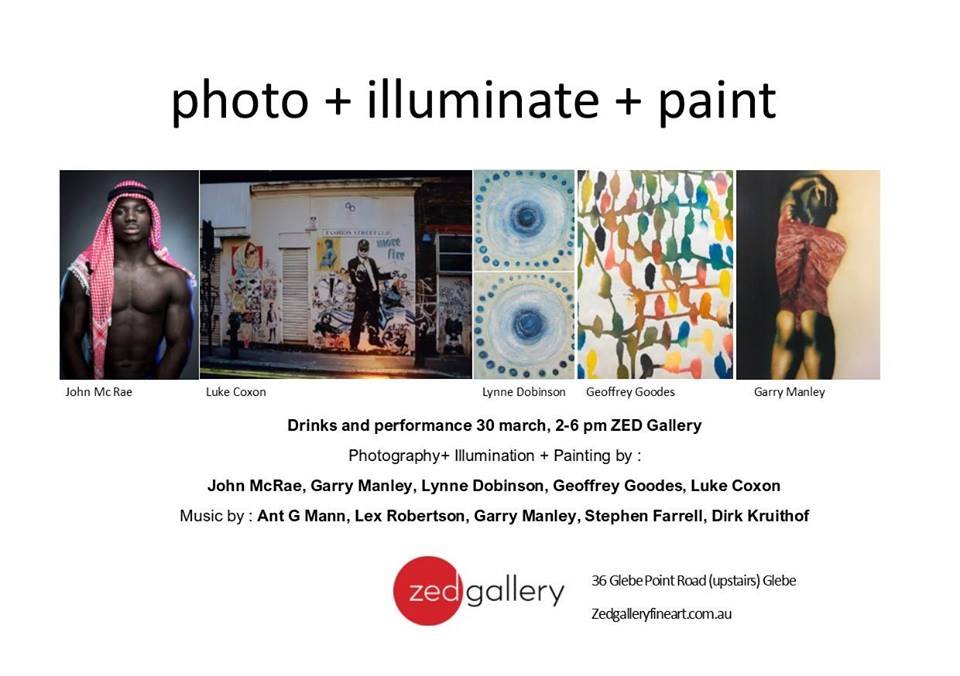 Two of my portraits have been included in the show "photo + illuminate + paint" at the Zed Gallery in Glebe, an artist run space that mixes visuals with music. The exhibition will run through April with my portrait of Obed (from my "Spot the Arab" series) and a work called "One Nation", addressing the bizarre nature of politics today.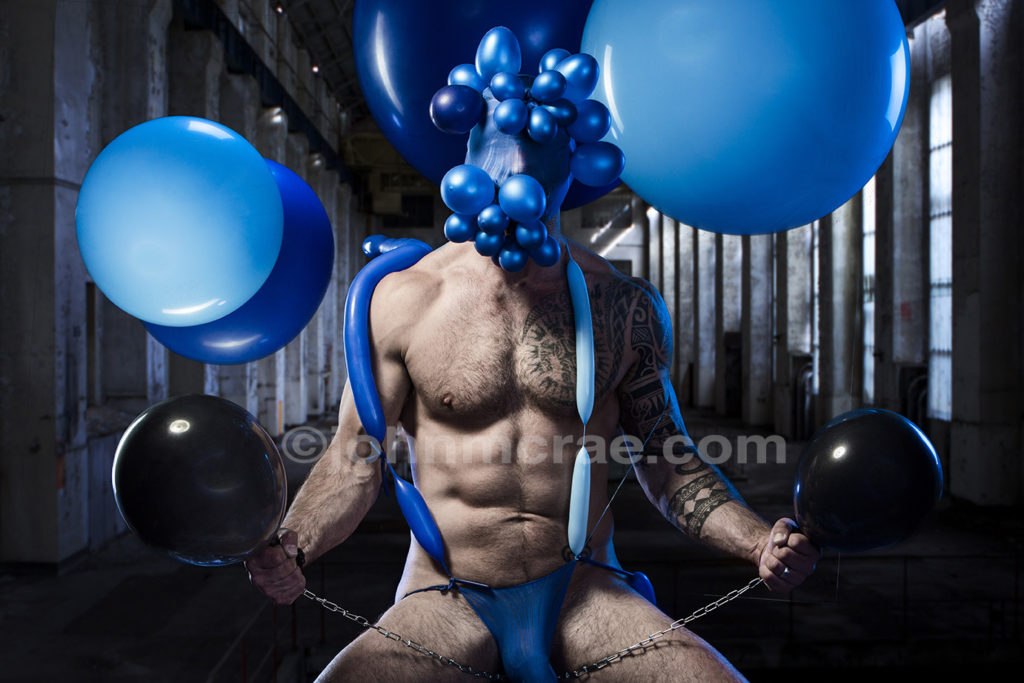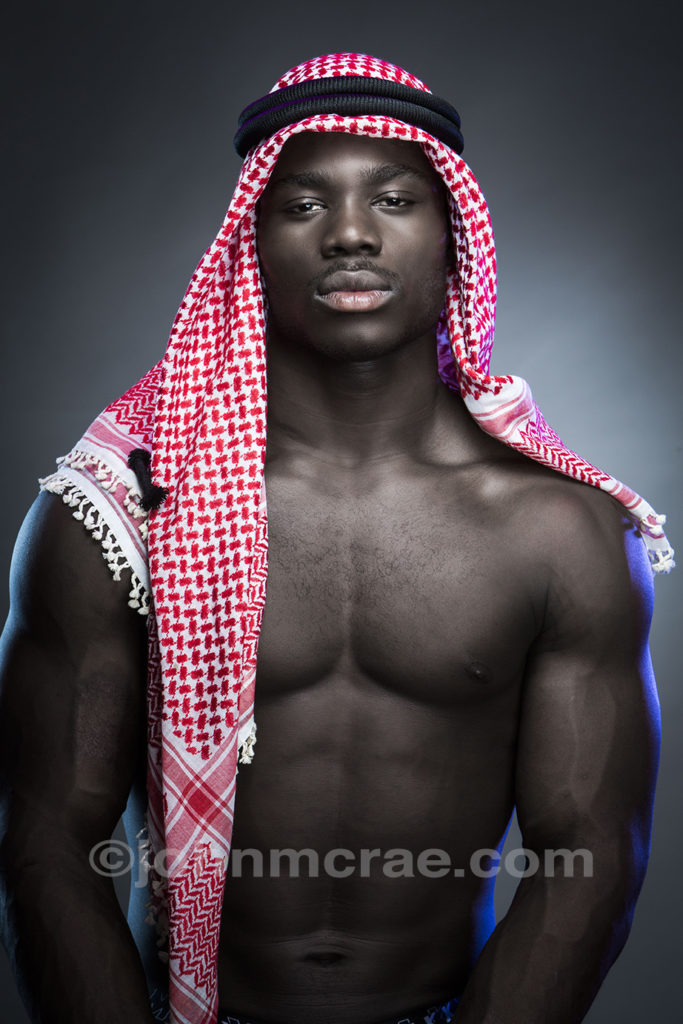 Artist Statement:  Obed Karwhin is a sportsman who hopes to become the first full-blooded African rugby league star to play professionally in Australia. Training with the Redcliffe Dolphins, it's a far cry from the horrors of civil war and escaping as a refugee to Guinea.
This work is part of my series entitled, "Spot the Arab" an ongoing series investigating contemporary concepts of stigma and discrimination in our society.  I created a portrait of Obed dressed in Middle Eastern clothing and asked him if he identified as Arab or not. The challenge for the viewer is to decide for themselves how Obed has responded to the question.