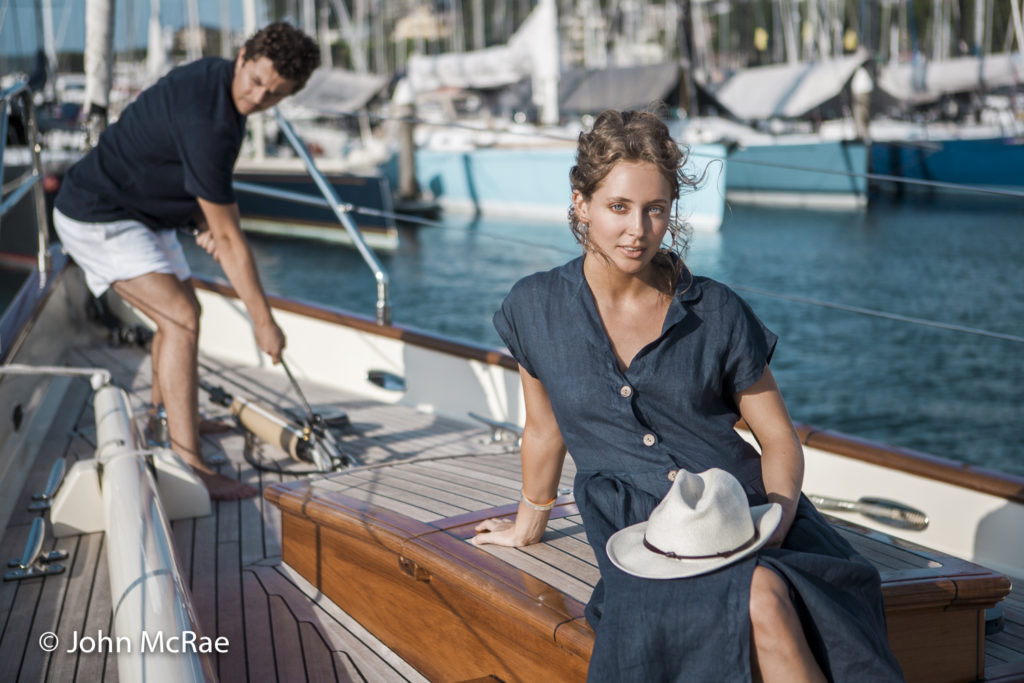 I shot the new linen collection for So French So Chic on a timber-decked yacht in Rushcutters Bay on Sydney harbour. The shoot was relaxed and breezy, to reflect the clothes.
See the product description below:
Good style is effortless.
Our beautiful linen and easy-to-wear designs are created with an attitude of casual chic, inspired by the breezy ports of the Mediterranean. Designed in France from linen sourced in Bandol near St Tropez, and tailor-made in Italy, our range breathes with stylish simplicity.
Dress up or dress it down. Feel free and relaxed.
We present our unique blend of A-line silhouettes and soft, falling fabric. Summer is colourful. Bright tones of watermelon, azure, turquoise and tangerine, are mixed with gentle pastels, or such neutrals as anthracite, pale mint and charcoal, or crisp, maritime white. Be part of our own French identity, but adapted to the Australian climate and outdoor lifestyle. Welcome aboard.