I just happened to be in front of the Seymour Centre on the weekend.  Matthew Mitcham was in the vicinity and couldn't help get up to a few antics in front of his rather large poster promoting his season of Sydney Shows (See below)
By the way…..go and see one of the shows this week!  It's a very entertaining evening and Matt is brilliant.  Who better to play Matthew Mitcham in a cabaret show than Matthew Mitcham!
Twists and Turns
Seymour Centre, Cleveland St
Thursday 26, Friday 27 and Saturday 28 February, 2015
Book Now ph 02 9351 7940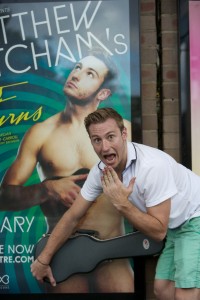 "It's a cover up!"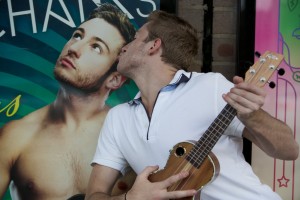 Who says Matt doesn't love himself…LOL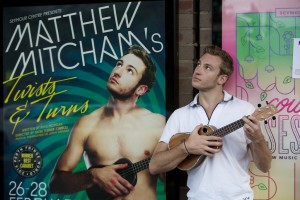 Yeah…almost!