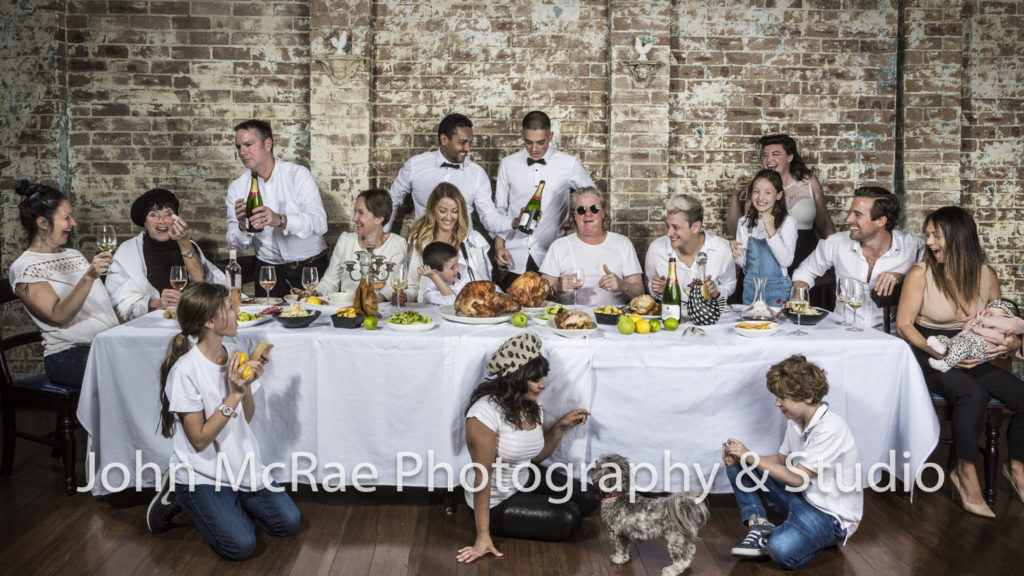 It's uplifting to see how clever businesses are able to find fresh ways to survive in the current climate, and to reward their loyal customers.
Le Coq, a well-loved restaurant in Darling Road not far from my studio in Rozelle, boasts a menu focussed on traditional French poultry dishes. Together with David Poirier, the owner of Le Coq, I recently set up a photo-shoot as a way to celebrate their regular clients at a time when business is beginning to return to normal. Inspired by Leonardo's Last Supper, I created a series of iconic portraits of various local people from Rozelle and Balmain seated at a long dining table. The new series is called The First Supper. These culinary portraits will soon be hanging on the walls of Le Coq.
The Sydney Morning Herald published a short story in its Short black good food guide on June 20, 2020.