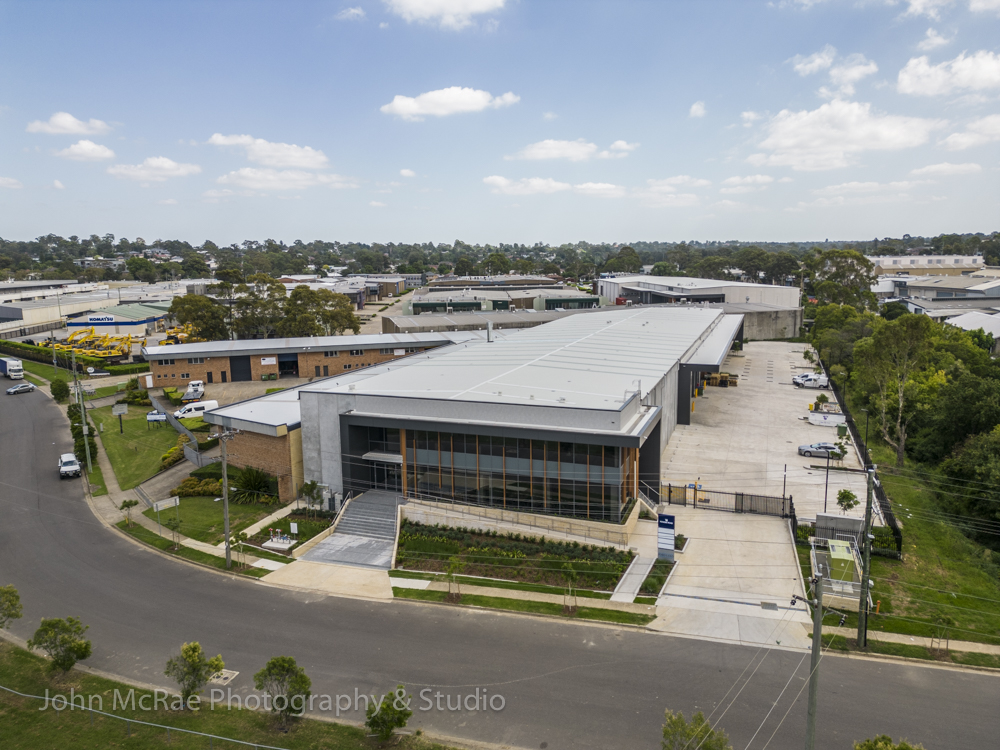 On a recent job for Prime Constructions I organised drone photography to be shot at one of their sites. It is hard not to feel like you're revisiting your childhood with such technology … you know, a bit like when dad and you made one of those remote controlled planes. Fortunately the drone is a bit easier to fly than the bungled attempts I remember trying to get the plane off the ground.
Prime is regarded as one of the leading building contractors in NSW. It was established in 1983 by Ron Masters and Phil de Gail. Paul Christopher and John Drake joined the company in 1988 and 1989 respectively and both became joint managing directors in 2010.
I also captured some images of a recently completed logistics centre by Prime Constructions at Homebush. While I was working until dusk, waiting for the light to become more seductive, it was a welcome surprise to find that there was a fast-food van next door with outdoor seating. Of course I couldn't resist trying the "Little Weiner cuisine" in between shots.