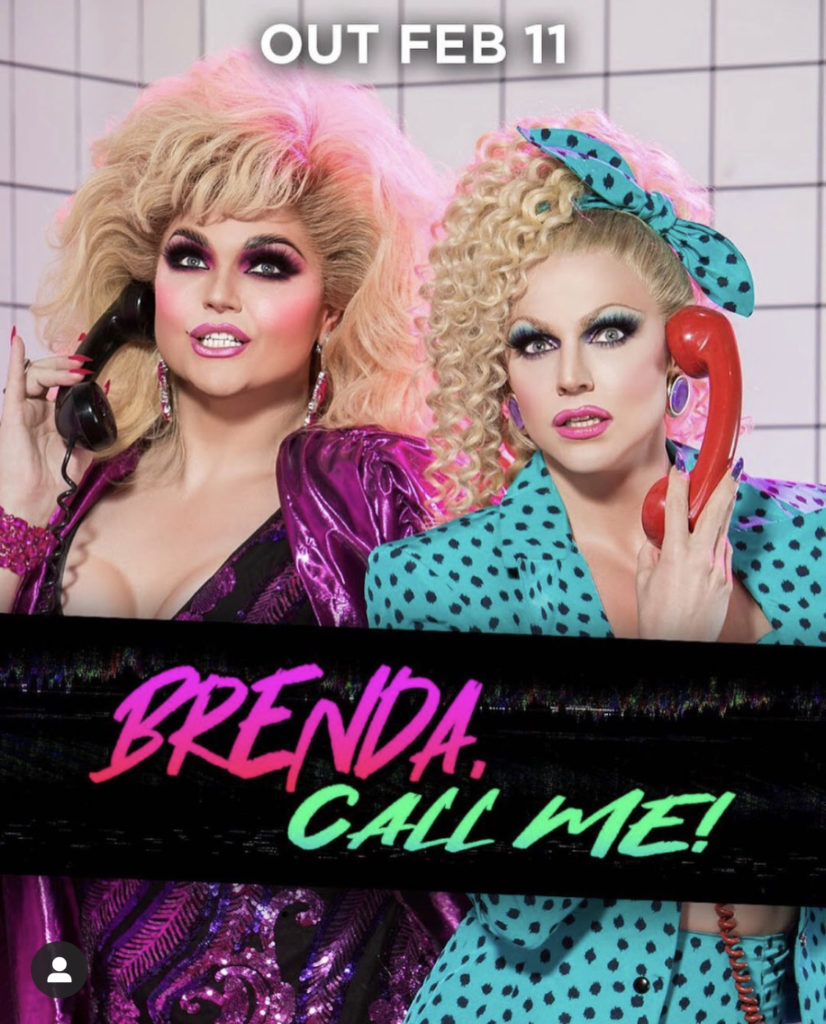 One calm Friday morning in January, I walked onto a retro set which had been constructed at Sydney Props Specialists in Marrickville. I love this place. It's like walking through the door of a "dressing cupboard" into a magical universe in a parallel dimension.
Vanity Fair and Courtney Act were putting the final touches to their make-up, as they were getting ready for their close-ups. I quickly set about constructing the lighting rig on the set so we could commence shooting. Playing the roles inspired by two friends in a 1980s chat show, Vanity and Courtney posed on the two main sets … one a "high-tech" office reception area with a huge desk-top computer and antiquated Eighties technology, and the other a pastel pink bedroom scene reminiscent of a Barbie boudoir.
These images are being used by NOVA Entertainment to promote their upcoming podcast by Vanity Fair and Courtney Act entitled "Brenda, Call Me" beginning on February 11. Here's the promo blurb….
Drag sisters in crime, Courtney Act and Vanity have a new podcast: Brenda, Call Me! Friends for over twenty years, they've gone through it all together. Catch up with them each week as they let it all hang out discussing everything and nothing. It's the Seinfeld of podcasts. Coming soon.