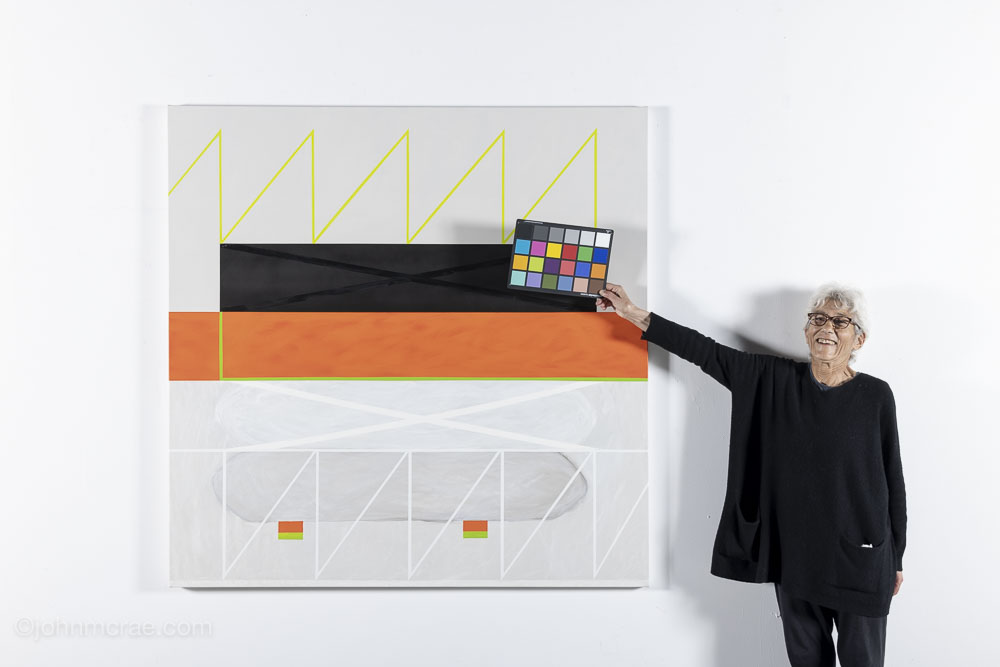 Pollyxenia Joannou-Reddin is an award-winning Sydney-based contemporary artist working in painting, drawing, sculpture and installations.
She has only recently returned from spending a couple of years with her partner in London. London, however, is no stranger to Polly as she completed her MA in Communication Design at Central Saint Martins (UK).
The breaking news, however, is that Polly is having a new exhibition in a gallery on the fringe of the Sydney central business district, opening 23 August, 2023.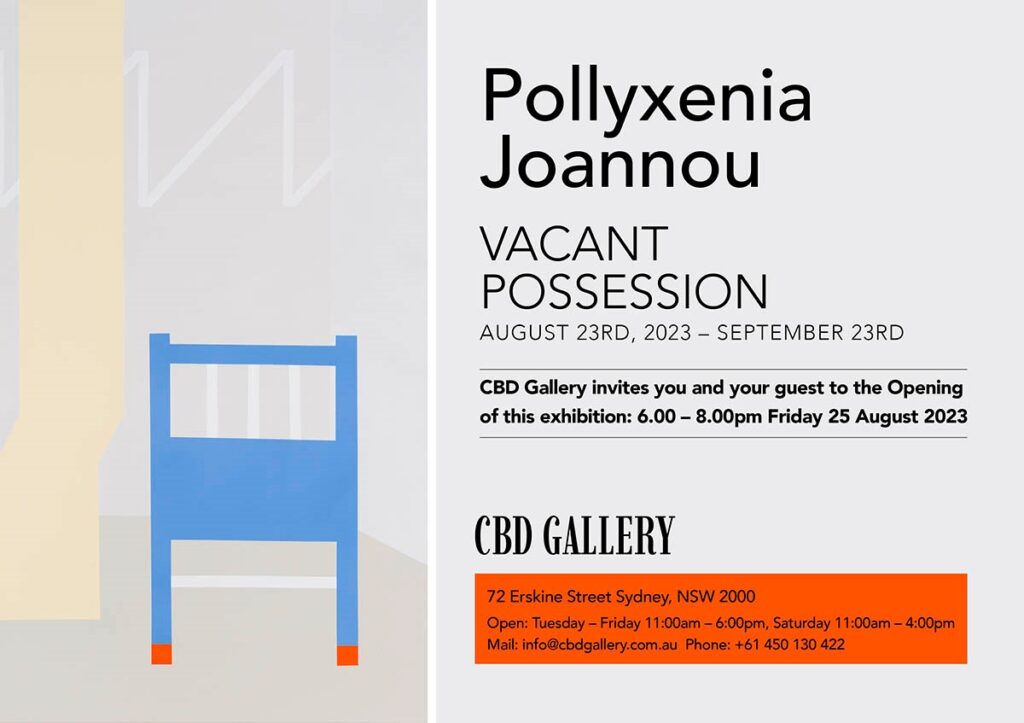 ---
"The work or process is a path that evolved rather than a conscious, academic process. I see the world or landscape as structured architectural codes; the repetition of lines; 3D structures of an urban landscape and what I perceive as unnecessary, I discard. I seek in my work a quiet corner. The work provides a pause or a resting place before moving on. I try and achieve this through colour palette, a balance of aesthetics via shapes, line, repetition, and materiality." (Pollyxenia Joannou-Reddin)
I love Polly's clean, intelligent work…so it's a pleasure to photograph and contemplate each piece as we manoeuvre it into position for the final capture.
Check out Polly's work at CBD Gallery in the city (until 23 September), a relatively new space which also runs workshops in various topics.