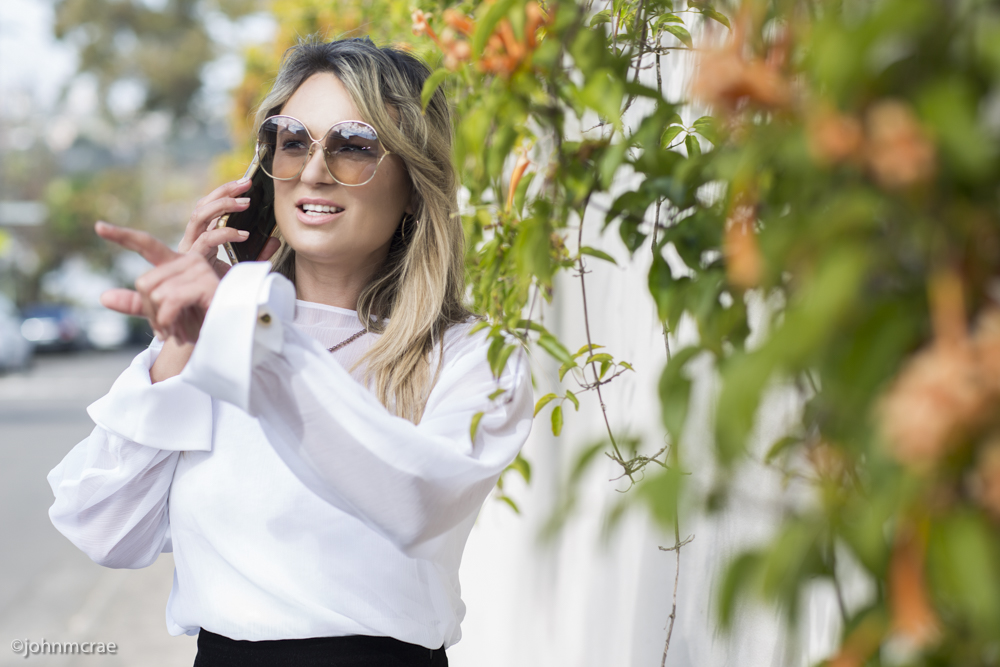 Lauren Goudy is a buyer's agent working in the buoyant Sydney real estate world. She works as part of the Rose & Jones team of property managers and vendors' advocates, out of their offices in Double Bay.
Lauren required fresh content for her various promotional platforms. So she asked me to take a series of casual shots of her going about her daily routine, which included meeting with clients, visiting prospective properties and traveling to sites of interest around the Eastern suburbs. We included a couple of fun portraits with the same mood of those old films about the Pink Panther, Modesty Blaise, James Bond and Swinging London.
Lauren (see her profile) is a Licenced Real Estate Agent with a 14-year career negotiating the sale of homes in some of the most prestigious suburbs, firstly in Melbourne, now in Sydney. She prides herself on her ability to help her clients to make smart property decisions and her own knack of securing quality real estate in the competitive Sydney market.