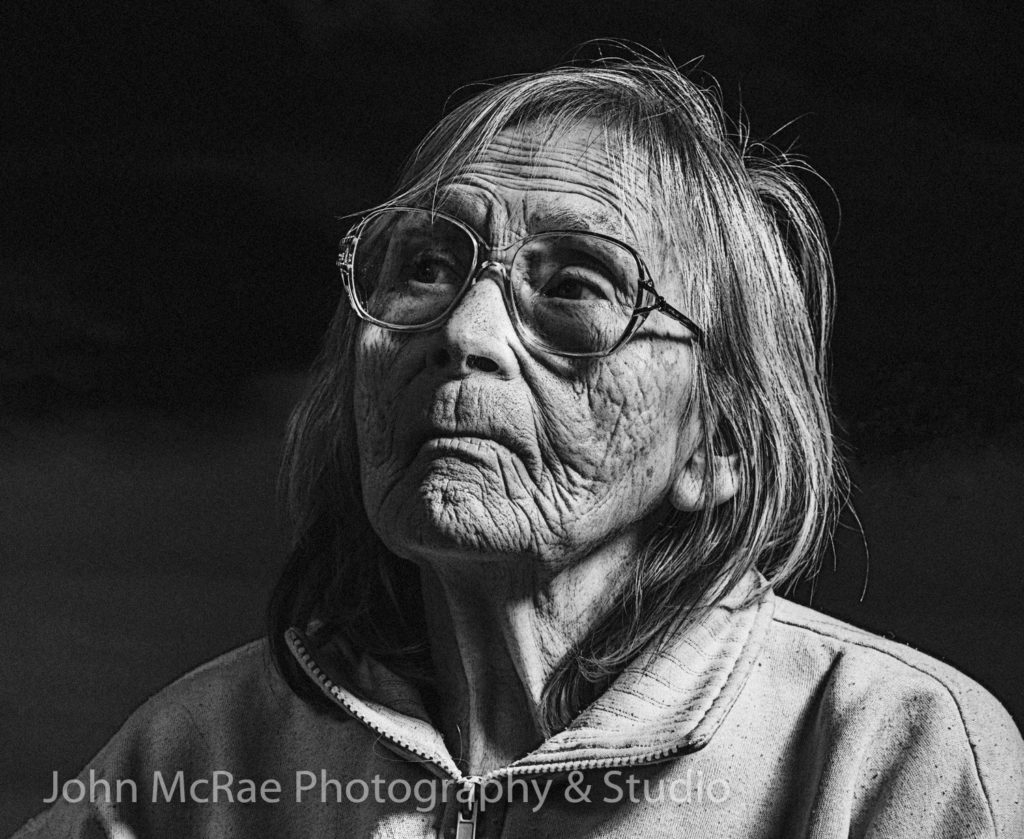 The work of the late Alice Blanch Chehovski, the artist born in Australia, raised in Russia, but returning to Australia in the early 80's, is long due for a re-evaluation. She was primarily a painter but also well versed in ceramics, sculpture, photography and printmaking. As a long term friend of Alice, and collector of her work, I documented her work over the years, made portraits, photographed her paintings and produced prints while she was alive.
I first met Alice in 1982 not long after she arrived back in Australia, the country of her birth, after having spent the majority of her adult life in Russia and Lithuania. She arrived at Tullamarine Airport, not speaking a word of English, with her paintings (those that she could carry and afford to buy back from the Russian State) under her arm. She did not know a soul and had only a paltry amount of money (she said she had $105).
We met through friends in the Melbourne suburb of East St Kilda and unexpectedly I became fascinated by the energy of this determined Russian emigre. Age, gender and culture were no barrier for the friendship which emerged. My friends and I used to take Alice for picnics, dinner parties and we would all paint together. I was impressed by her commitment to her work and artistic ethic. She was mostly self taught and in Stalin's Russia had faced the stigma of being an Australian born foreigner.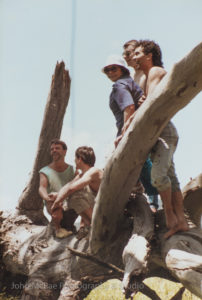 I have created this page as a tribute to the friendship I shared with Alice over the years. This is an opportunity to showcase a portion of her work, both historical and more recent.
Below is a series of prints I made with Alice from her original paintings in oil, watercolour and gouache. They are landscapes and portraits in varying degrees of expressionism, painted in both the former Soviet Union and Australia.
They are printed on Hahnemuhle Cotton Rag, 308gsm, 42cm x 32cm (A3+) and are available at $200 (unsigned). Please refer to the form below.
Biography
Alice Blanch Chehovski was born in 1921 in Queensland to a Russian mother and Polish father. When her father died in Brisbane from a sudden heart attack, he left a widow and three small children. Alice was 5 months old. In 1923 Alice's mother took them all back to Russia to visit her own parents in Vladivostok, with the intention to return to Australia afterwards.
The following fateful year, Stalin came into power and Alice's family was trapped when Russia closed its borders. Essentially Alice became a Russian schoolgirl. "My interest in art emerged when I was quite young. This interest was encouraged by my elder brother who bought me my first set of paints." Her brother Edward was arrested and killed at the age of 24 during the Stalin regime. She never wanted to talk about this but later on did works in tribute to her brother.
"In 1940 I completed high school in Crimea and after finishing I soon married and left Crimea to reside in Moscow."
Alice Blanch lived in Lithuania and studied in Moscow from 1924 to 1981. In 1944, at the age of twenty three, Alice entered Moscow's Institute of Decorative Arts and Applied Arts to study ceramics. Neither the subject of ceramics nor the academic lessons to learn to draw in fine pencil inspired her. At that time Moscow was surrounded by German troops and Russian culture was obviously inhibited by the war. Generally speaking it was not a good time to be an artist. Alice said 'My soul and my hands were needed as a volunteer, to help the wounded soldiers survive'.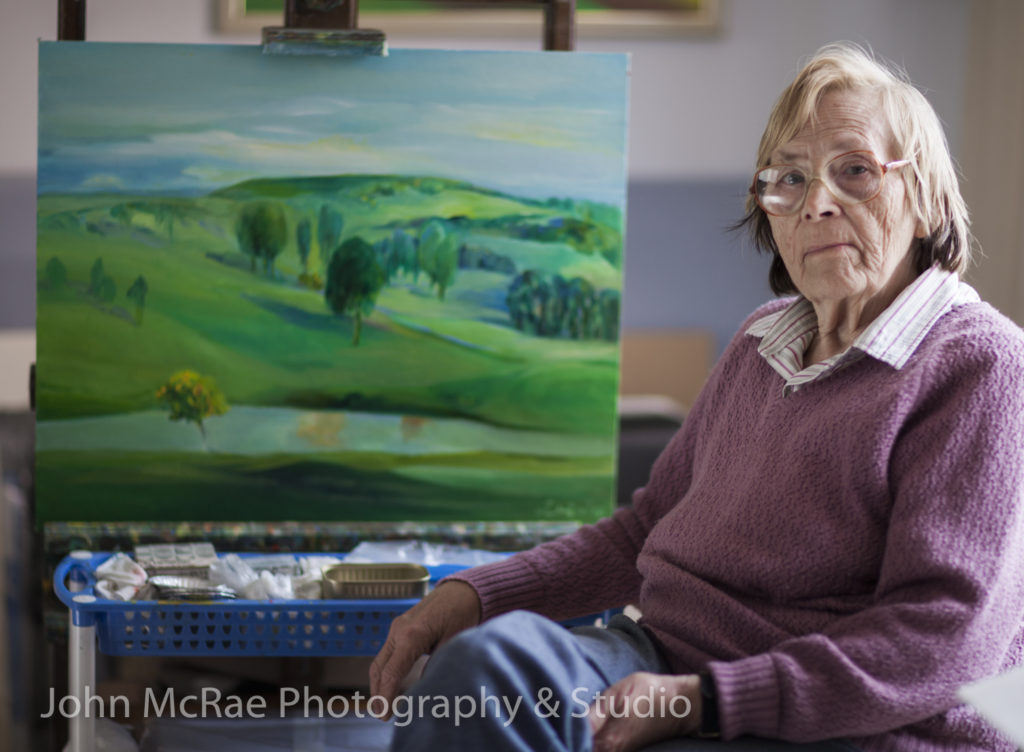 Throughout her childhood and adolescence Alice longed to return to Australia and her longing became stronger as an adult when she began painting pictures which did not conform to the nationalistic social-realist style. This restricted her painting and drawing practice and limited her access to materials.
These difficulties, instead of destroying her, fostered discipline and created a more determined painter. Alice Chehovski's work reflects her resolve. Scarcity of materials led to improvised techniques which intrigued other painters, and her economy of line suggests the tranquility of genius rather than hardship. She told me of how she used soot from the fireplace to draw instead of charcoal and added honey and sugar to watercolour paint to achieve lustre.
Her isolation was not merely geographic. For many years the great Russian collections of modern paintings were out of her reach and she was a mature painter before she first saw a Picasso. Art books were unavailable and she painted without seeing an illustration of post-war American, British or European painting – or for that matter, many avant-garde Russian painters. Her works are also intriguing from this point of view.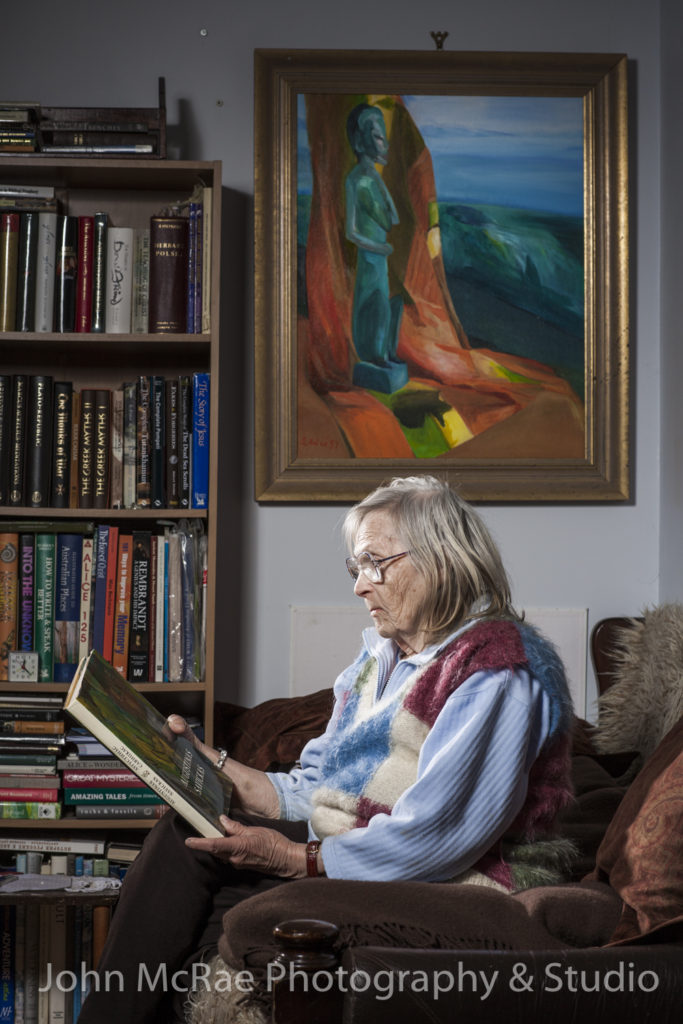 In 1959 Alice settled in Vilnus in Lithuania and her paintings of this medieval city celebrate the companionship and comparative intellectual freedom she found as part of its colony of artists, poets and intellectuals. "I did manage however to exhibit twice, once in 1959 at a group exhibition and again in 1962".
At first denied the right to leave the Soviet Union then denied entry to Australia by the Australian Government despite her Australian birth certificate, Alice Blanch was finally able to return to Australia. After 56 years, her insistence on her independence as an Australian citizen had led to her meeting an Australian official and a year later she received her Australian passport. Under house arrest in Vilnus for 5 years, once the passport arrived, she readied herself to embark on her homecoming voyage to the land of her birth.
Alice left her friends and family (including her Russian son who was a filmmaker), purchased from the government the paintings and drawings she was never allowed to exhibit (she literally paid for each work she was allowed to take in her luggage), and boarded a plane for Australia.
She arrived at Melbourne airport in 1981, not knowing a soul, not speaking a word of English, at the age of 61. "I had 113 of my pictures in a suit case, a dictionary, $105 and the dress I was wearing". She didn't know where in Australia her plane was to land. "I just asked them to give me a ticket to the Australian continent, that was all that was important."
In Melbourne she established contact with the Russian Orthodox Church which helped her assimilate.
She rented a small studio apartment from the Housing Commission where she once again began to paint. She found the Australian landscape and light new and unfamiliar, but she revelled in the liberal access to materials and colour.
During her life Alice had few solo exhibitions of her work in Australia. Her first solo also functioned as a retrospective, entitled Paintings and Drawings from Russia and Lithuania 1944 – 1981. It was organised by Judith Pugh (ex-wife of Clifton Pugh) at her Melbourne gallery, 70 Arden Street, in 1985. It was a sell-out show with many works going to major collections including the National Gallery of Australia, the Queensland Art Gallery, the State Library of Victoria and the Australian Print Workshop archive. Navigating the new language and culture Alice didn't fully appreciate her exhibition's success. Confused by the art market and disenchanted by the private gallery system Alice never fully ventured to find opportunities for her work.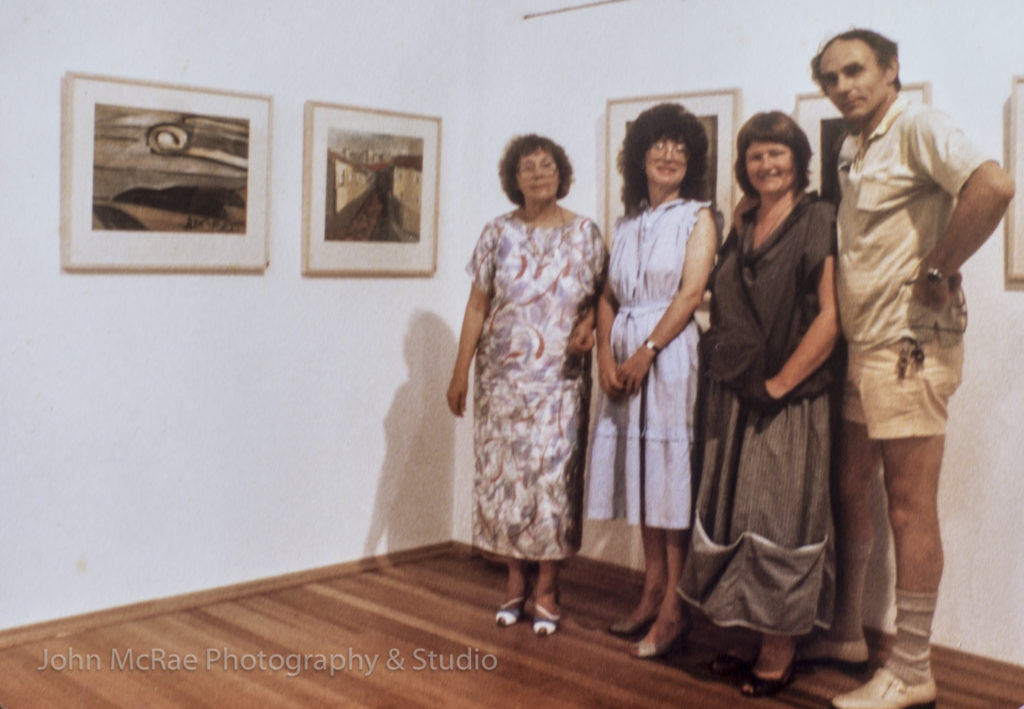 Following her solo exhibition in Melbourne Alice's work was included in a survey of contemporary Australian artists, published as a book by Janet McKenzie entitled, Drawing in Australia (published in 1986 by MacMillan Australia). In 1991 Alice held an exhibition at the Mornington Peninsula Art Centre entitled, From Darkness to Light. It bleakly reflected Alice's anguished time in Russia, and her Australian series of colourful landscapes and sunsets.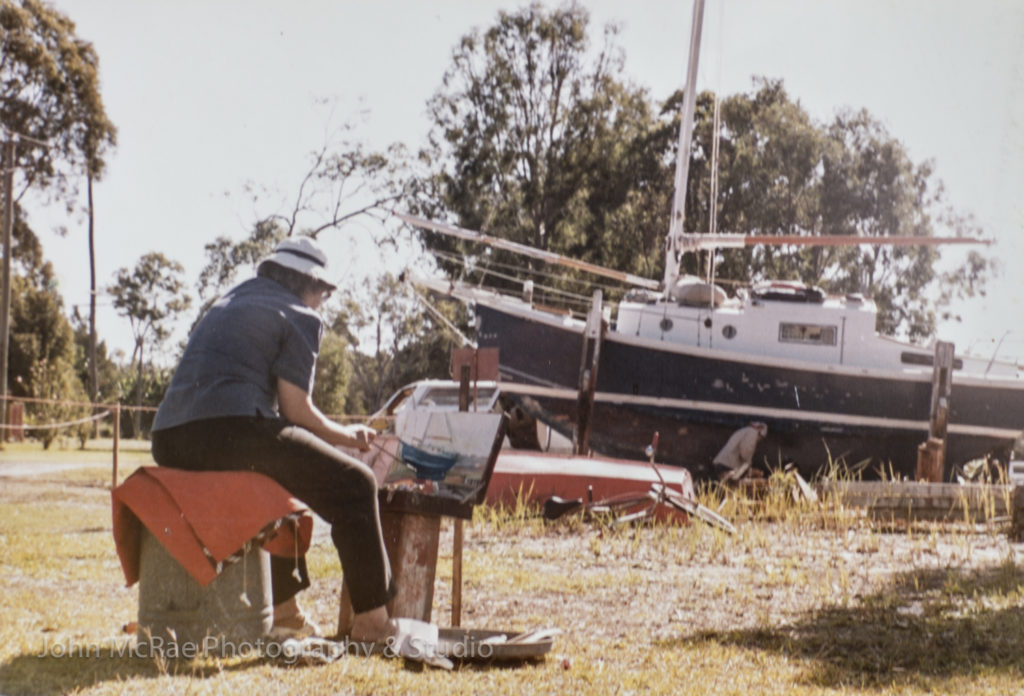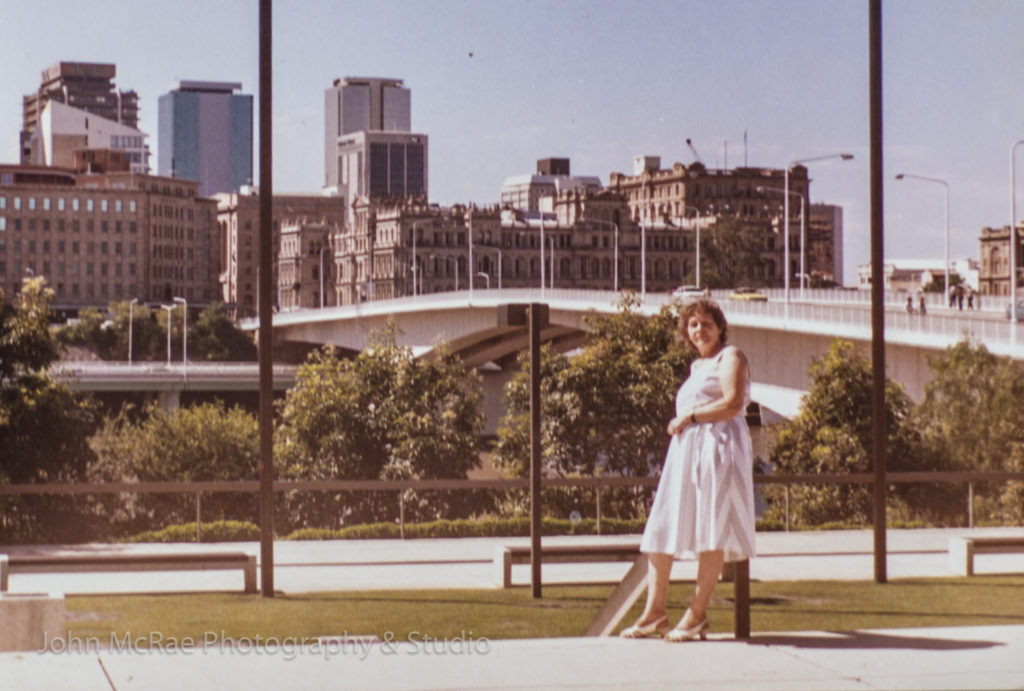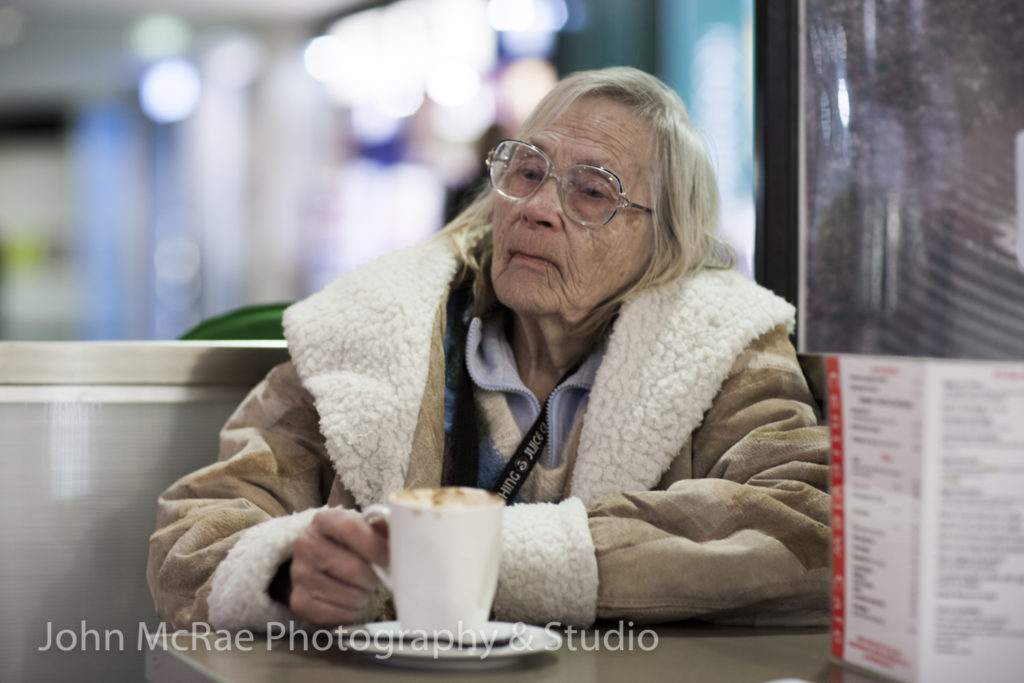 In her later years Alice found great motivation and drive from working at the Australian print workshop on a number of print projects. Of note is a series of 10 lithographs, based on drawings Alice made at the studio of Clifton Pugh, Dunmoochin, 2004, before it was tragically burnt to the ground.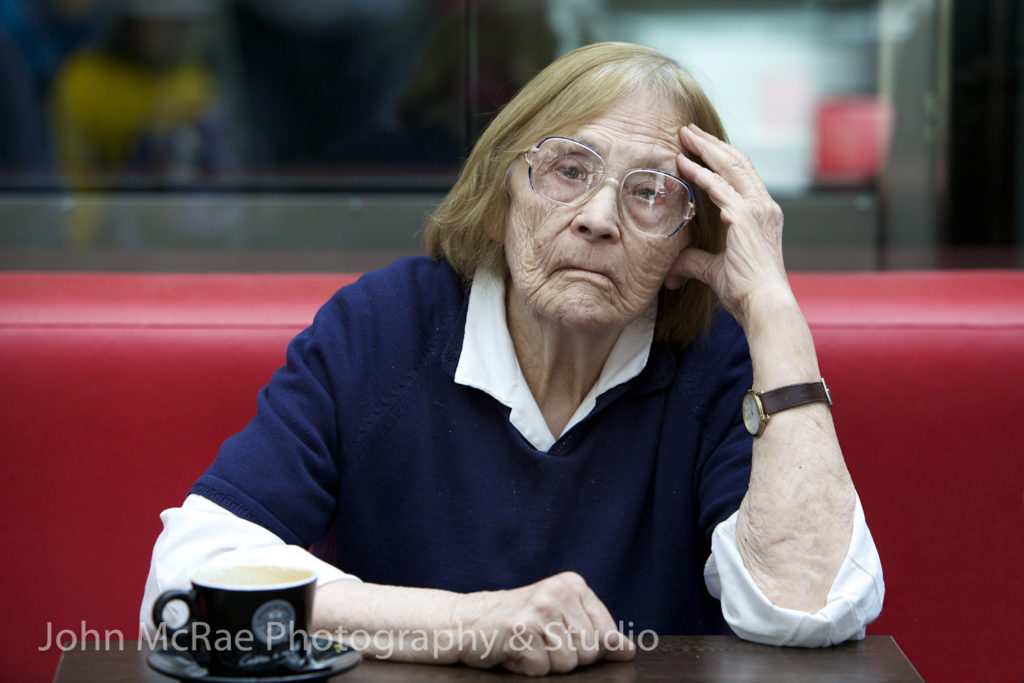 Alice passed away on the 4th March, 2015 in Melbourne, at the age 94. She is buried next to her father, Joseph Ignatius Chehovski, in Brisbane.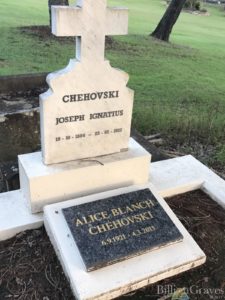 Further references and resources:
Audio interview by Barbara Blackman: https://nla.gov.au/nla.obj-199202087/listen
https://victoriancollections.net.au/items/518745332162ef1344c1d3e5
QAGOMA Collection: https://collection.qagoma.qld.gov.au/objects/8573
http://library.acsa.sa.edu.au/cgi-bin/koha/opac-detail.pl?biblionumber=1915&query_desc=(su%3A%22Drawing.%22)%20and%20su-to%3ADrawing%2C%20Australian
https://www.printsandprintmaking.gov.au/artists/14567/works/
https://victoriancollections.net.au/collections?q=Alice%20chehovski
NGA Collection: https://searchthecollection.nga.gov.au/results?keyword=alice%20blanch%20chehovski
State Library of Victoria: http://search.slv.vic.gov.au/primo-explore/search?query=any,contains,alice%20blanch%20chehovski&tab=default_tab&search_scope=Everything&vid=MAIN&offset=0