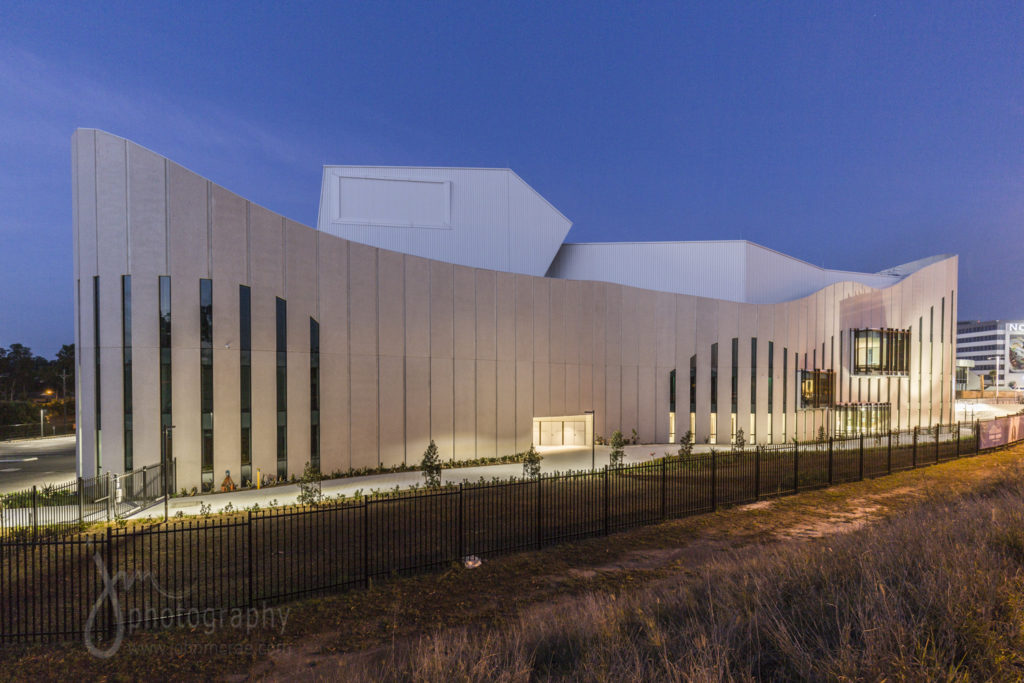 The Sydney Coliseum Theatre is a multi-mode lyric theatre designed by award-winning architects, Cox Architecture, construction headed by Hansen Yuncken, and the first of its kind in the rapidly growing region of Greater Western Sydney.
Located within West HQ – Sydney's leading landmark destination for entertainment, fitness, lifestyle, and accommodation – the Sydney Coliseum Theatre features a 2,000-seat auditorium and can accommodate theatrical performances, corporate events, conferences and more.
The theatre officially opened on 21 December 2019 with Grammy and ARIA award-winning artist Keith Urban performing, following a star line up of unique performances from David Campbell in collaboration with the Sydney Symphony Orchestra, Dame Edna Everage, award-winning performer Tina Arena, and talented musician John Butler.
You may remember that on a previous post I covered the mid-construction shots of this brilliant cultural addition to Western Sydney. I captured the construction progress around April, 2019. Here are some shots….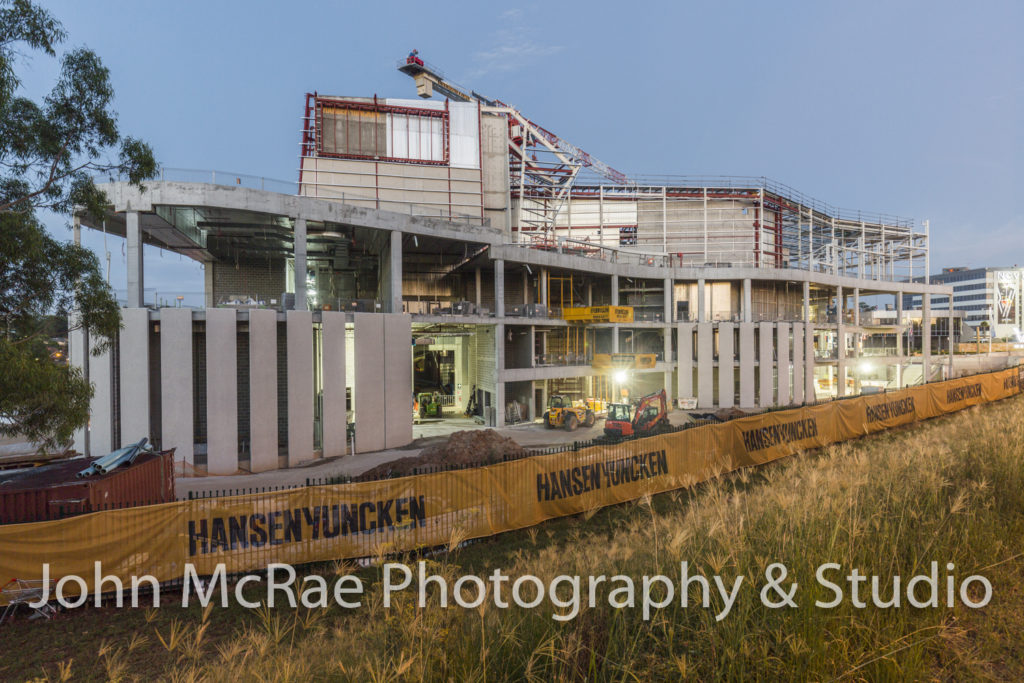 Now, over a year later, Western Sydney has it's own, "state of the art", international standard, performing arts centre. This facility is poised to attract the cream of the worlds talent and the pinnacle of the worlds top shows to Rooty Hill.
Having built a certain rapport with the physical structure of this building, inside and out, photographing it on several occasions, I am looking forward to visiting the theatre to see my first show there. I have heard that the acoustic performance of the auditorium is excellent and I am excited to experience this.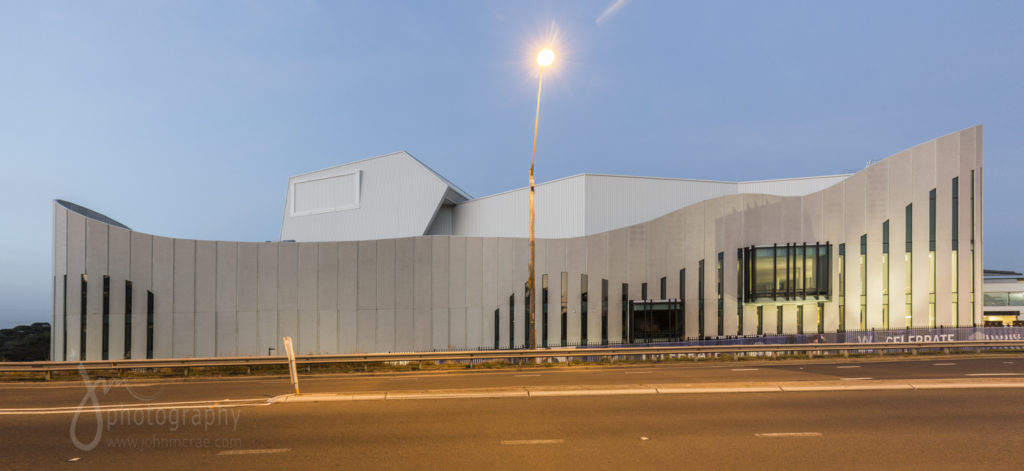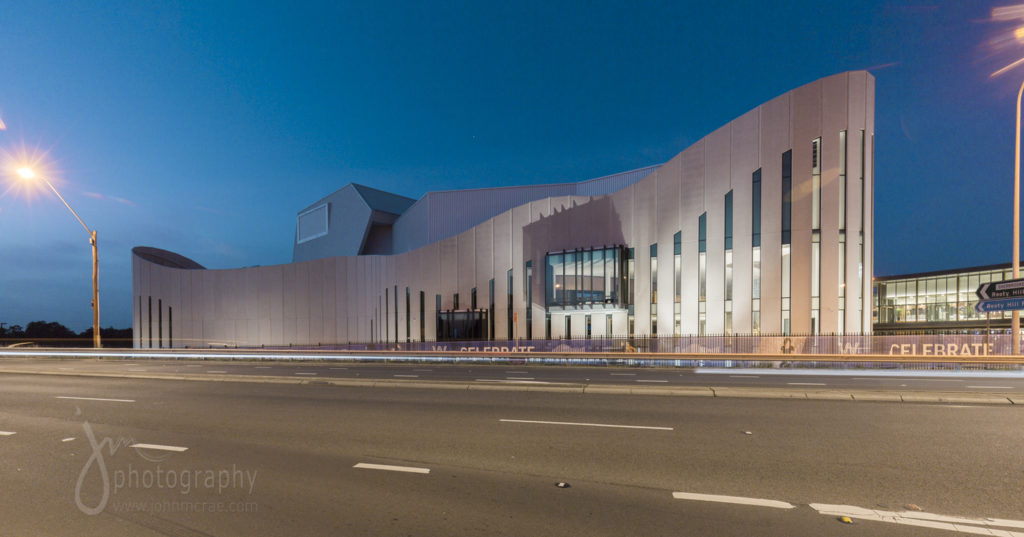 The interiors are particularly impressive with a large coloured chandelier in the main foyer, suspended from the ceiling. Stairs, white walls, vaulted vertical windows and wood panelling ascend the central atrium that leads to the various entrances of the auditorium.