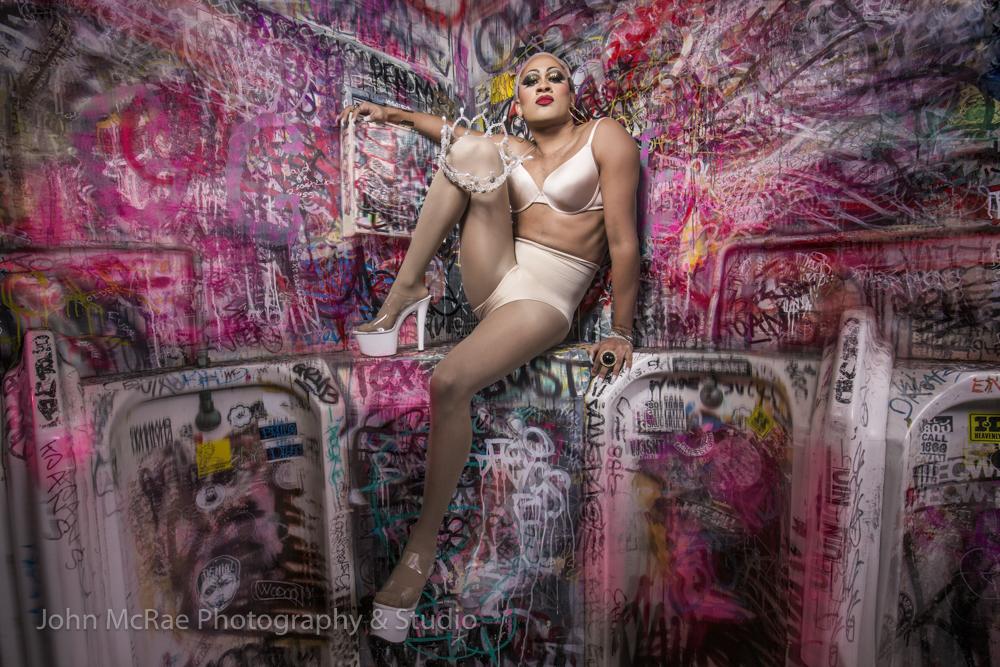 I was asked to produce imagery for the production of Qween Lear which will be one of the headlining performances in the 2022 Sydney Festival. So along with Dee Dee as a fierce Sydney drag identity, we set up a photo-shoot in the mens toilets of the Cricketers Arms pub in Surry Hills to promote this immersive theatrical performance. As part of the festival programme, Qween Lear will take place in the Hordern Pavilion, itself the site of so many parties in the age of excess and ecstacy.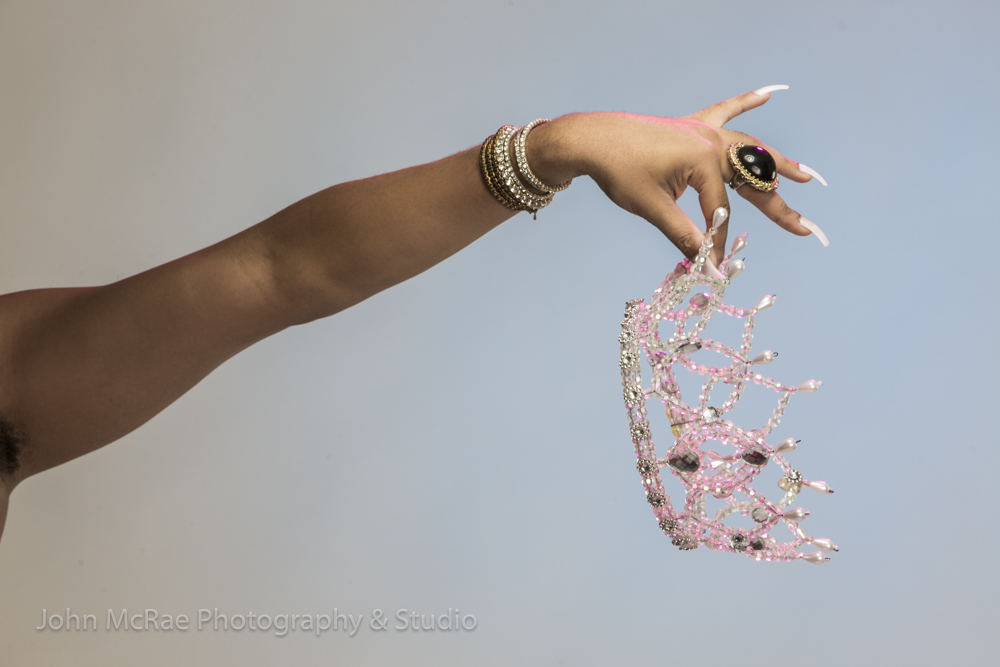 Part rave, part theatrical extravaganza, Qween Lear explores the demise of Sydney's party era through the tale of an ageing drag matriarch played by Minnie Cooper (AKA Aaron Farley), abdicating her nocturnal throne. Set over one night around the turn of the millennium and stacked with Australia's fiercest performers, a dazzling light show and throbbing original score, it's a joyous love letter to the legends and legendary stories of Sydney's lost nightlife.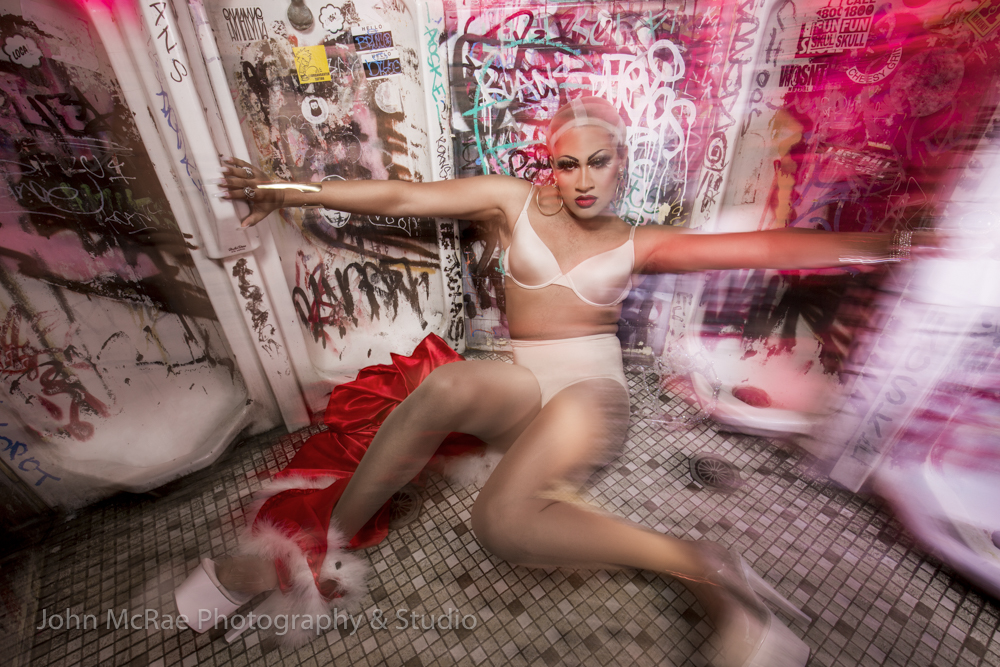 The story of Sydney's nightlife is inseparable from its queer history. Sparked by the 1978 Mardi Gras protest, the birth of house music, and a flourishing queer counterculture, our fair and feisty city gained an untouchable reputation for hedonistic nightlife in the eighties and nineties. Hordern Pavilion parties were the red-hot and sweaty epicentre of this fantasy world of love, fetish and house music. Now it will the home of a queer version of the Shakespearean tragedy King Lear.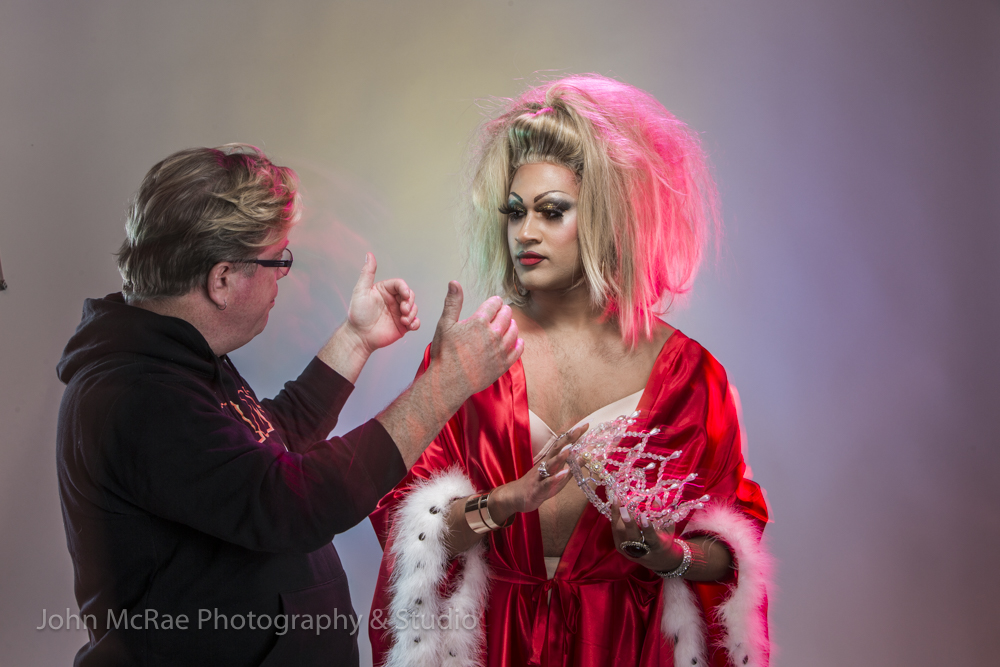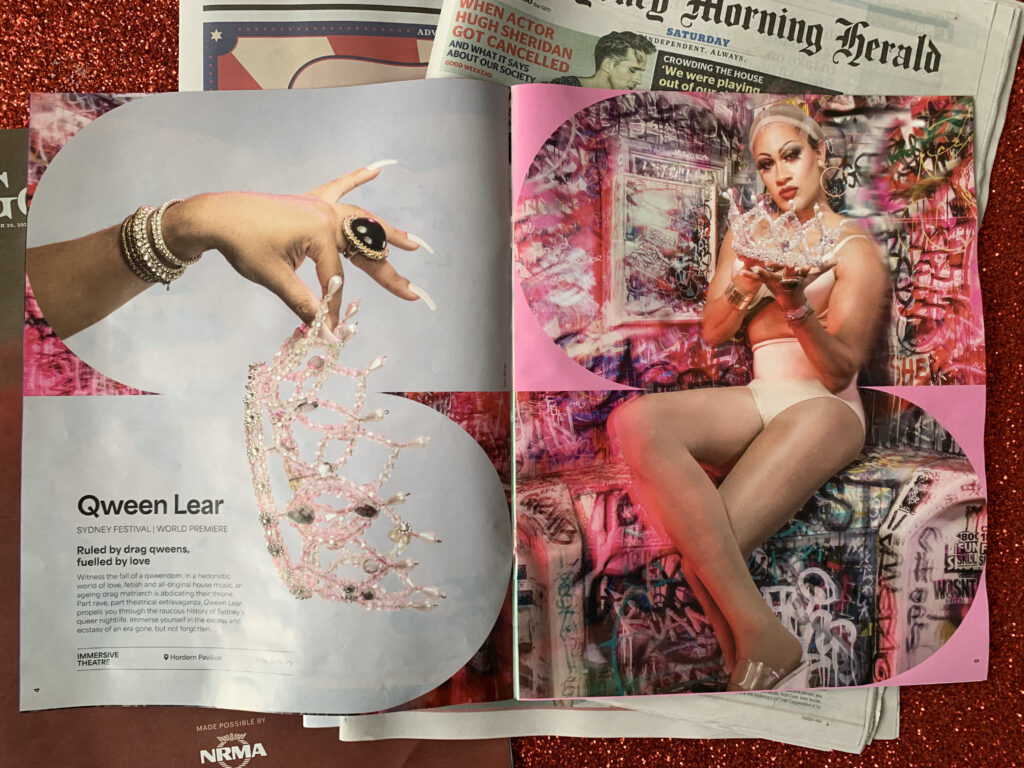 Post-show Exhibition: At the conclusion of the Qween Lear performance in the Hordern Pavilion, ticket holders are invited to a free digital photography exhibition representing some of Sydney's most iconic parties from the late twentieth century. This project has been proudly supported by the Powerhouse Museum.
Book your tickets here: https://www.sydneyfestival.org.au/events/qween-lear