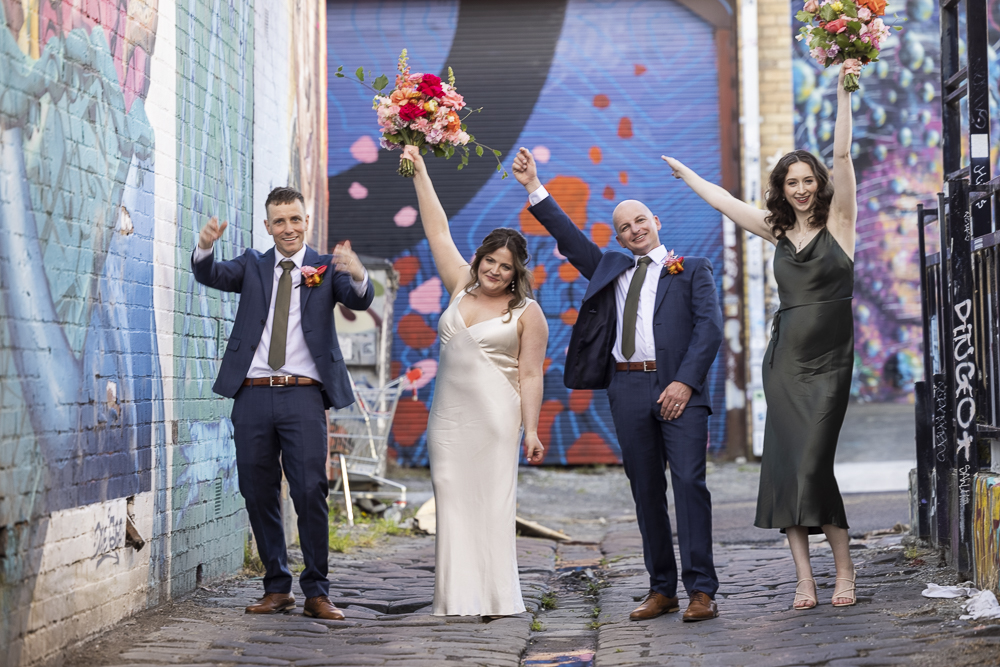 I traveled to Victoria to photograph the wedding of Georgia and Luke in the Melbourne suburb of Brunswick.
Many years ago I lived along Sydney Road in Brunswick, and I have very fond memories of this quintessential "Melburnian" urban landscape. The weather for Georgia and Luke's wedding was perfect, so what more could you want for a successful and joyful event.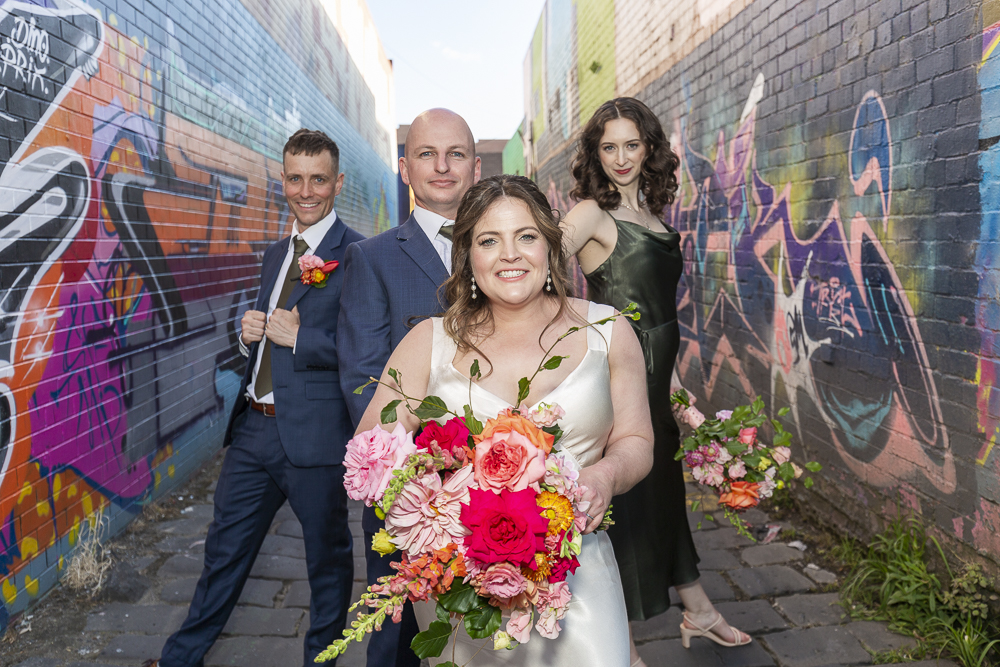 The wedding took place along Lygon Street. The ceremony was held at a great space called the Noisy Ritual Urban Winery. The reception was also held here, so there was no need to move great distances to find the reception … you just sat down. Actually it wasn't too "noisy" at all. It was a lively space that was perfect for such a celebration, with attentive and generous staff on hand.
We also made great location shots in the general area. We didn't have to walk far to find colourful graffiti-covered laneways which provided the best backdrops and perspectives for location images. The bride grew up not far from this area. Georgia has a particular affinity for the Brunswick Bowling Club grounds, so we staged a couple of shots of the newly-weds at the entrance gate. The East Brunswick Hotel also holds a special place in her heart, so we included this iconic venue in the background of a few shots for good measure. I enjoyed the tour of the back streets as we made our way from one brightly coloured spot to the next.