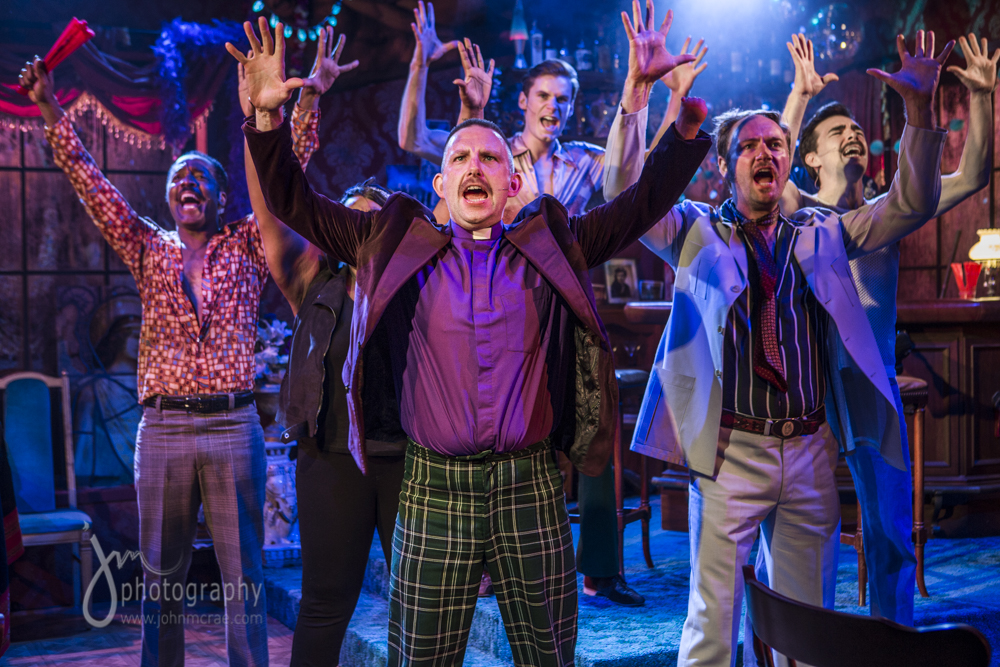 I had the pleasure of photographing production shots for the "Off Broadway" sensation, "The Room Upstairs".
I would certainly recommend treating yourself to a night of pure entertainment and head to the Hayes Theatre….details below.
Music, Book and Lyrics by Max Vernon
PERFORMANCE AND BOOKING DETAILS
Presented by Invisible Wall Productions and Sugary Rum productions in association with Hayes Theatre Co
Directed by Shaun Rennie
Musical Direction by Nicholas Griffin
Choreography by Cameron Mitchell
Set Design by Isabel Hudson
Costume Design by Anita Yavich
Lighting Design by Trent Suidgeest
Sound Design by Neil McLean
Australian PremiereCast includes Henry Brett, Thomas Campbell, Nick Errol, Ryan Gonzalez, Martelle Hammer, Anthony Harkin, David Hooley, Markesha McCoy, Madison McKoy and Stephen Madsen
The View Upstairs pulls you inside the UpStairs Lounge, a vibrant 70s gay bar in New Orleans. The forgotten bar regulars come to life when a young fashion designer from 2017 buys the now abandoned space and is transported back in time. He gets to know the joys and struggles of this community and in turn learns about his place in the world.
From the opening piano chords of this Off-Broadway sensation, the five-piece band and cast of ten blast into the glam rock world of the 1970s. In our ever-changing world, this show looks at the then and now to explore our ideas of love, regret, defiance and resilience. The music will give you goosebumps, the story will make you both laugh and cry. See why Ru Paul said the show was "FABULOUS! It was fantastic."