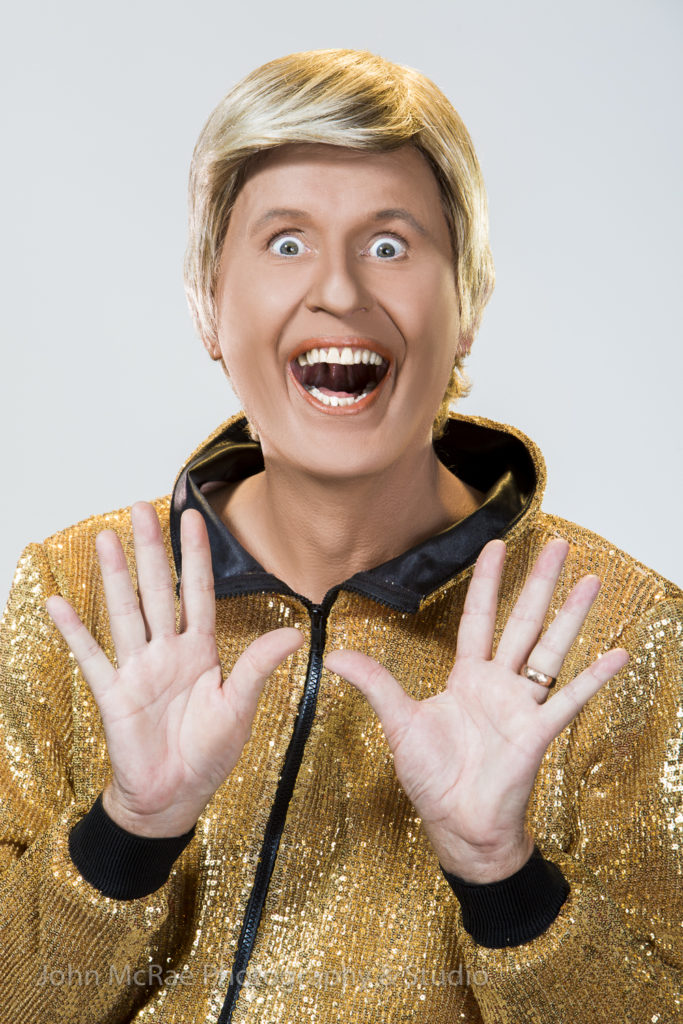 I have been photographing the legendary Bob Downe for many years now and I feel that I must comment on the fact that for some reason Bob never seems to age. See for yourself in the images from my latest shoot with this iconic stage, cabaret, theatre and television personality. Like many of his ilk, Bob never gives away his ageless grooming secrets, although in a recent post he did mention that he "sleeps in a rubber mould". However, I suspect he was pulling our proverbial leg.
Bob was wearing some of the magnificent creations of Maude Boate. Maude is one of the true originals of Australian drag, as well as an incredibly talented designer and dress-maker. Maude's trademarked polystyrene wigs were adapted for the movie and stage-play, Priscilla, Queen of the Desert.
Bob's good friend and confidant, Mark Trevorrow feels that Bob should be at Madame Tussauds. In his sequinned leisure suits, sometimes he almost looks like he is. (Incidentally Mark Trevorrow is performing on March 4 at Claire's Kitchen at Le Salonin Oxford St, Darlinghurst). Others have described Bob as "naturally fabulous", and "ageing like indestructible Tupperware". All I can say is that I always have loads of laughs with Bob on every photo shoot in my studio. He's a real pro and he makes my job so much easier, despite the highly flammable fabrics.