Upcycling an existing 1970s office block paid off for the architects behind Sydney's new Quay Quarter Towers, which won the World Building of the Year in late November 2022, the second major international award in less than a month. I photographed the project management team and the final stages of construction for Multiplex back in March 2021, when it was clear that the redesign would have a huge impact on the city skyline.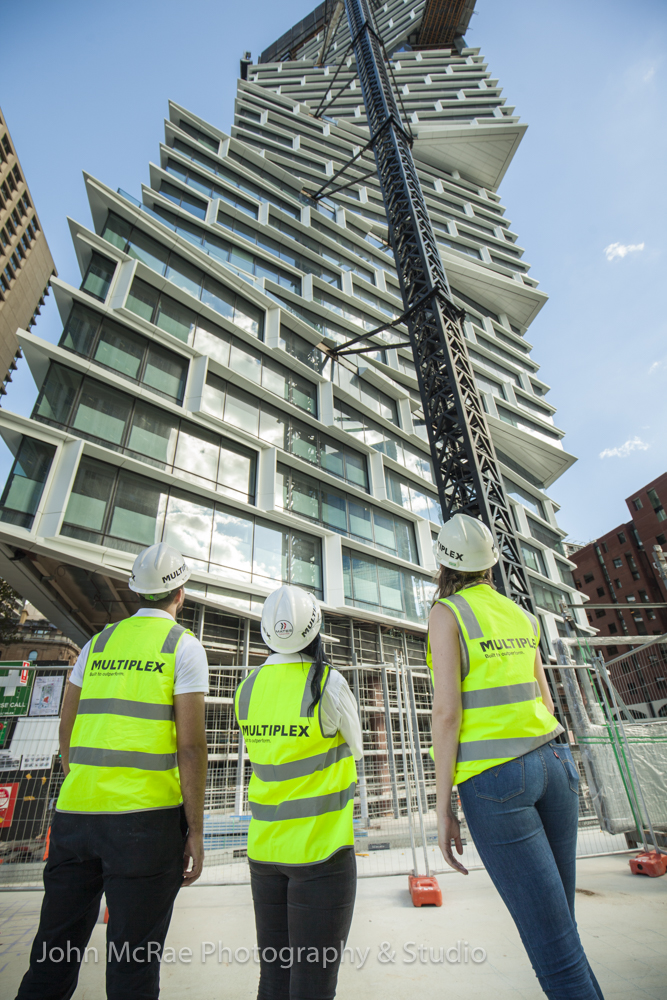 Designed by Danish architects 3XN with BVN architects in Sydney, Quay Quarter Towers was announced as the world building of the year at the annual world architecture festival in Lisbon, which attracted nearly 800 entries across a range of categories. The shortlist of 252 completed buildings included diverse projects, ranging from homes to museums around the world. The 206-metre-high building at 50 Bridge Street in Sydney's CBD, which was developed by AMP Capital, also won the award for the world's best new skyscraper.
The construction of Quay Quarter Towers retained two-thirds of the beams, columns and floor slabs and 95 per cent of the original core built for the AMP Society in the 1970s. Adapting the earlier skyscraper was a smart financial decision because repurposing a building rather than demolishing it to rebuild meant a faster return to market. It was also smarter for the planet because it saved more than 7 million kilograms of carbon. That's equal to 35,000 flights from Sydney to Melbourne.