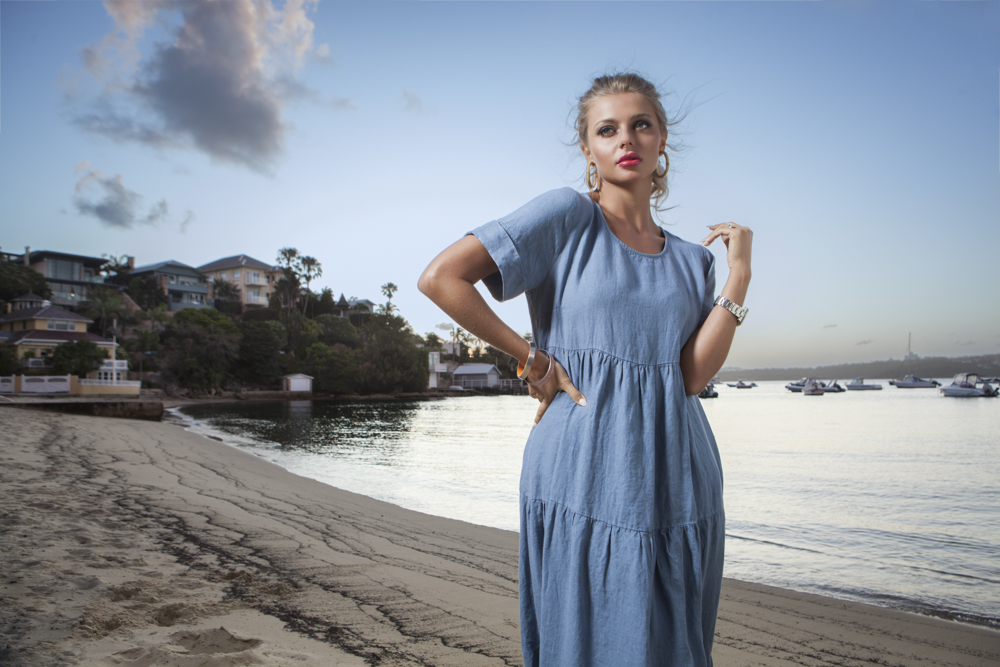 The team at So French So Chic hit the sandy shores of Watsons Bay to shoot the latest summer range of garments designed by Valerie Tsoukaris and manufactured in Italy. We were collecting imagery for the summer catalogue.
I have fond memories of the time when I lived in Watsons Bay twenty years ago, so it was a bit nostalgic to return to this pretty environment to capture the gorgeous Valeria Sizova (our model) by the water's edge. It is amazing what a calming effect being near the water can have. Normally there's a modicum of stress when shooting fashion, paying attention to detailing, styling and time constraints. Somehow all this falls away when you are barefoot in the shallows of the sea while you work and the sun is shimmering in the background, reflecting on the ocean.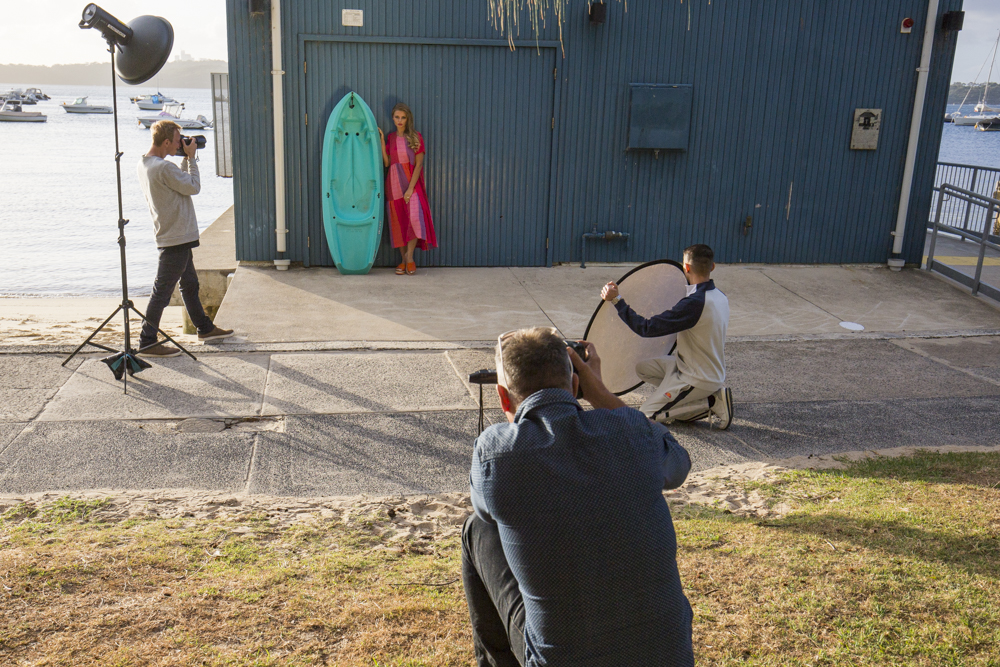 The team comprised of model: Valeria Sizova, make-up and hair: Kevin Vella, photographer's assistant: Nick Jones, stylist and dresser: Carolyn Turner, designer: Valeria Tsoukaris and designer's support and all-round "tout-faire": Nic Tsoukaris.