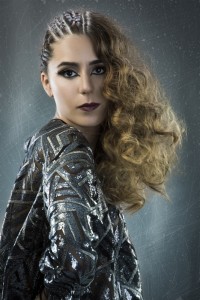 I recently had the pleasure of working with the amazing team at "One Room".
One Room (1/414 Bronte Road, Bronte NSW 2024) is a progressive and highly creative hair styling studio, located at Bronte in Sydney. I was approached by Daniel McLennan, the owner and chief stylist, to shoot hair for some up-coming competitions.
It was a more convenient time to shoot for the salon as they were going through their "once a year" re-furbishment of the space and had some down time to come to my studio in Lilyfield for the shoot. I was impressed with the idea that a business, on a yearly basis, would re-furbish their interiors…..their customers must be equally impressed with that kind of commitment.
So my studio was transformed for a day into a veritable hair salon. There was hair dryers, combs, brushes, extensions, colour, product, movement, panic….for days! I loved the energy that was created by all this activity.
It was a pleasure and a great buzz to work with talented, enthusiastic and creative geniuses in their fields.
Have a look at the guys at work in the following images:
Stylist Model
Daniel McLennan Hannah
Kate Lynch Alex Tinker
Laura Priori Terry Varvaressos
Lily Zak Jarday Tundrock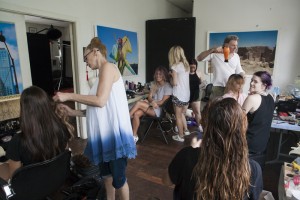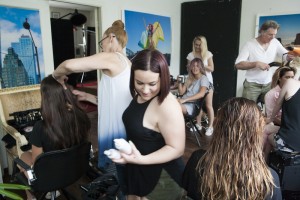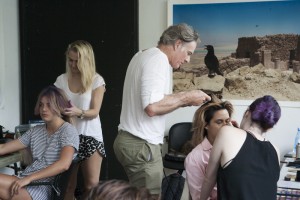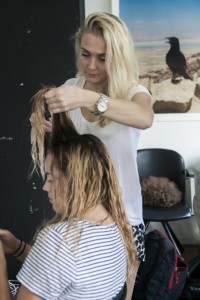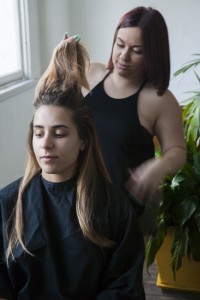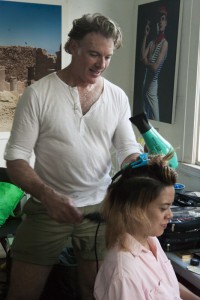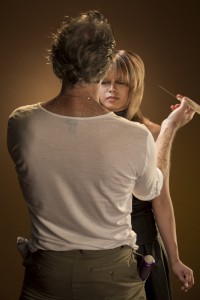 Finally it all comes together and we get results………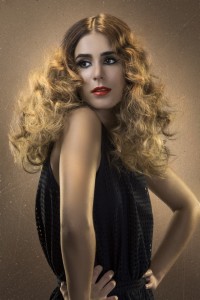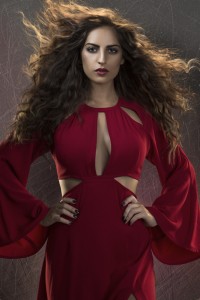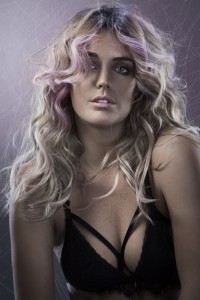 One Room
1/414 Bronte Road
Bronte NSW 2024
Phone: (02) 9387 6545