"From the moment audiences set sail with us…they can expect a night of camp glamour, sizzling jazz music …flowing champagne and, of course, diamonds." – Richard Carroll and Victoria Falconer.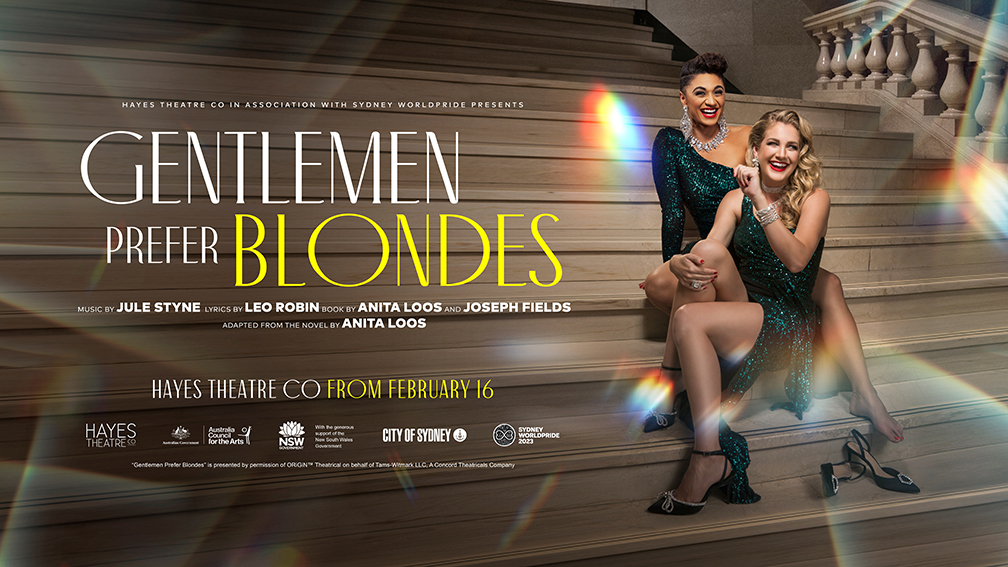 Hayes Theatre Co in association with WorldPride Arts, part of Sydney WorldPride 2023, presents GENTLEMEN PREFER BLONDES.
I was commissioned to produce the poster and publicity material for the show being staged early next year, with Georgina Hopson and Emily Havea as Lorelei and Dorothy. We used the grand marble staircase at the State Library to replicate the decor of the luxury cruise liner The Ile De France, setting sail across the Atlantic in the company of two of musical theatre's most dazzling heroines.
GENTLEMEN PREFER BLONDES tells the raucous and subversive story of Lorelei Lee and Dorothy Shaw – two smart young single women with a burning desire for experiences beyond the conventions of the 1920s. Armed with only their vitality, ambition, quick wits, and above all their unshakeable friendship – these thoroughly modern women play the men at their own game.
The creative team that brought you the critically acclaimed, sold-out season of Godspell take the leap from grunge to full glamour to bring you a glittering production of this beloved classic starring Hayes favourites, Emily Havea (Caroline or Change) and Georgina Hopson (Merrily We Roll Along).
"We've had our eye on this diamond of a show for years now, and we couldn't be more excited to finally bring it to the Hayes stage in conjunction with Sydney World Pride in 2023," said Co-Artistic Directors Richard Carroll and Victoria Falconer.
Featuring songs like Bye Bye Baby, I'm Just a Little Girl From Little Rock, and Diamonds Are a Girl's Best Friend, prepare for a wet and wild voyage of self-discovery through a queer lens. And remember – in international waters, all the usual rules are suspended – indefinitely.
Richard and Victoria added, "We're thrilled to have Emily Havea and Georgina Hopson as our two fierce, fabulous, and fashion-forward heroines, leading a cast of hilarious performers."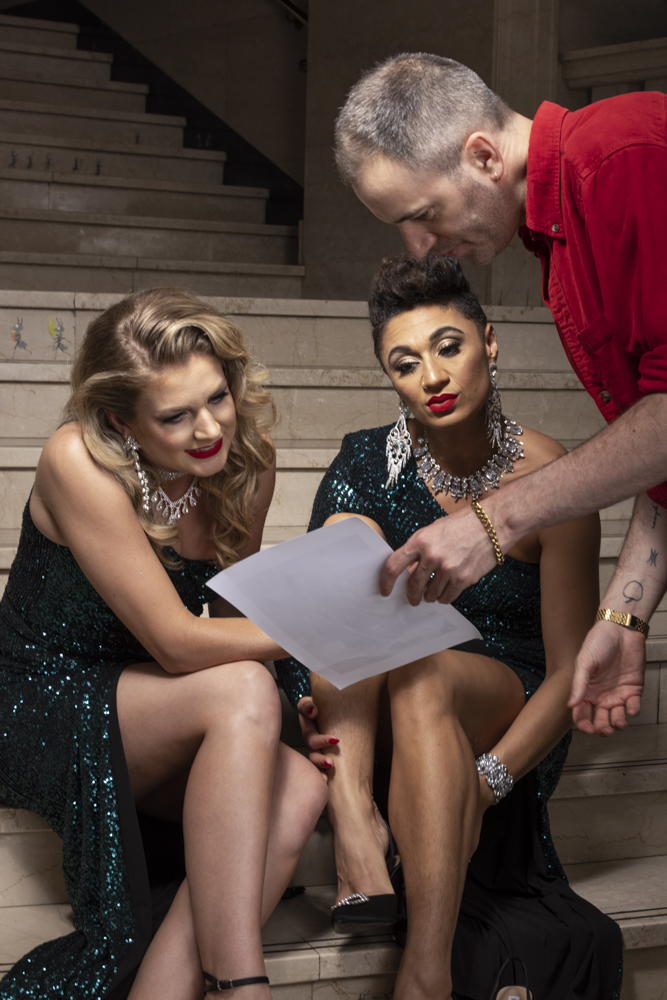 Director: Richard Carroll, Musical Director: Victoria Falconer, Choreographer: Sally Dashwood, Costume Design: Angela White, Graphic Design: Razzle Dazzle Design (@razzeldazzle.design)
GENTLEMEN PREFER BLONDES plays Hayes Theatre Co in Sydney from February 16, 2023.