Construction has begun on a world-class performing arts centre and multi-use entertainment space in Rooty Hill. It is deemed the biggest cultural development to hit Western Sydney. The centre is set to become an icon for the West, with construction due for completion in late 2019.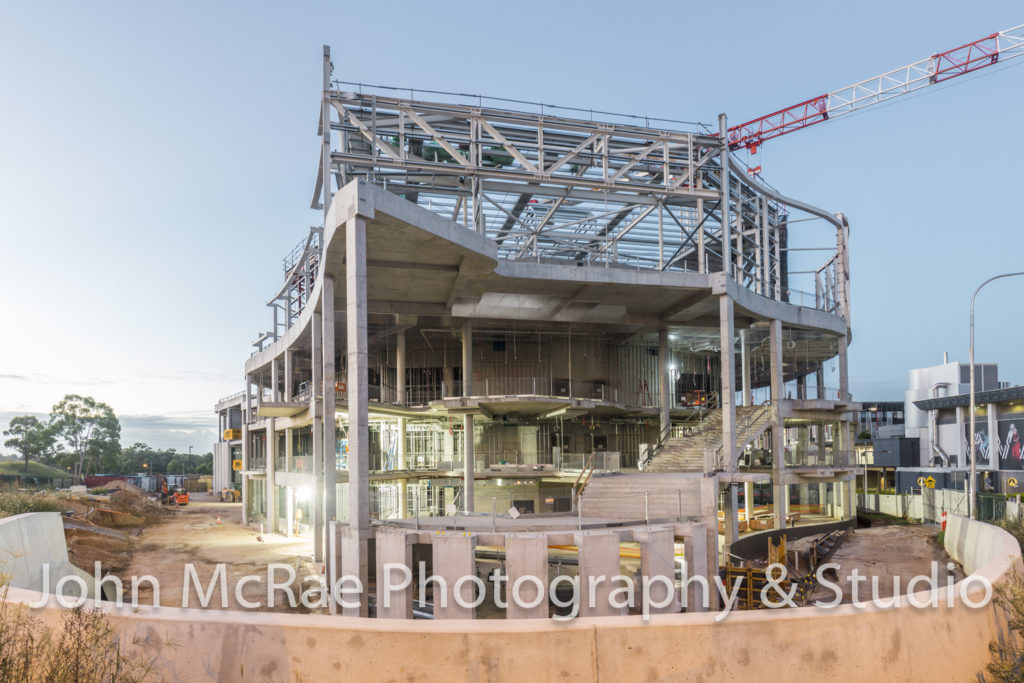 The project has been designed by Cox Architecture and is currently under the construction expertise of Hansen Yuncken.
Hansen Yuncken commissioned me to capture some mid-construction images of the work in progress.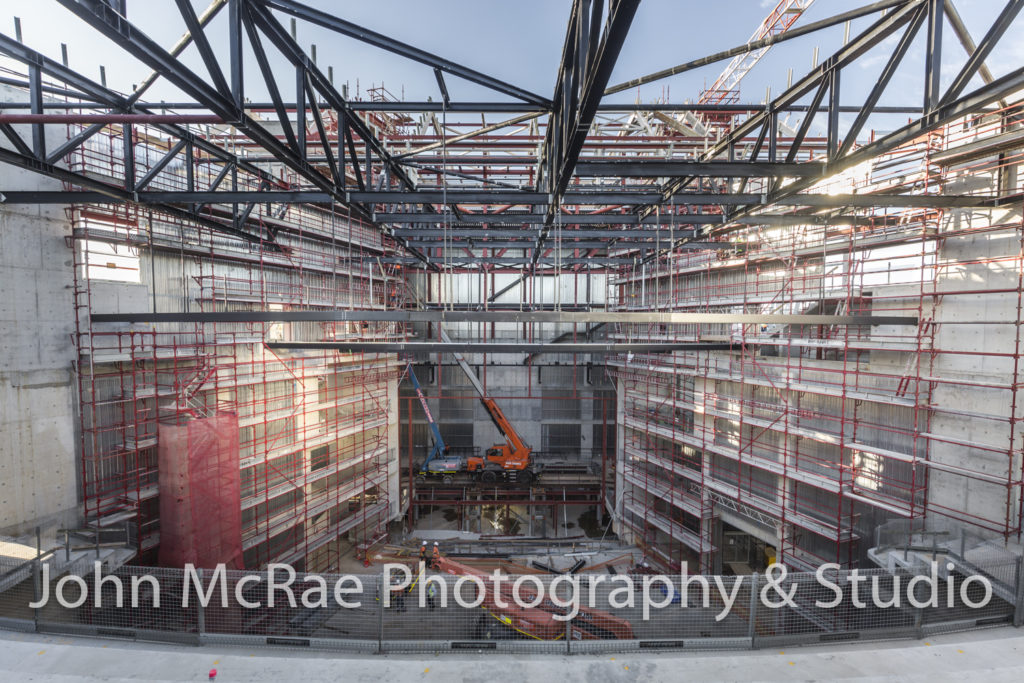 The complex which houses the Sydney Coliseum Theatre will offer some impressive facilities:
Multi-modes theatre capable of hosting musical, dramatic theatre, live music and more.
Nine metre Proscenium Arch offering the latest in front and back of house technical capabilities.
World's best practise technology including full immersive sound and acoustic design
the latest in state of the art theatre technology and sustainable LED lighting
80 line fly system (important for international standard productions)
Orchestra pit for 30
Excellent sight-lines
Rehearsal room and production office with stage access
Comfortable and spacious production amenities including 11 dressing rooms
Adjacent 4&1/2 star Novotel Hotel offering 164 rooms