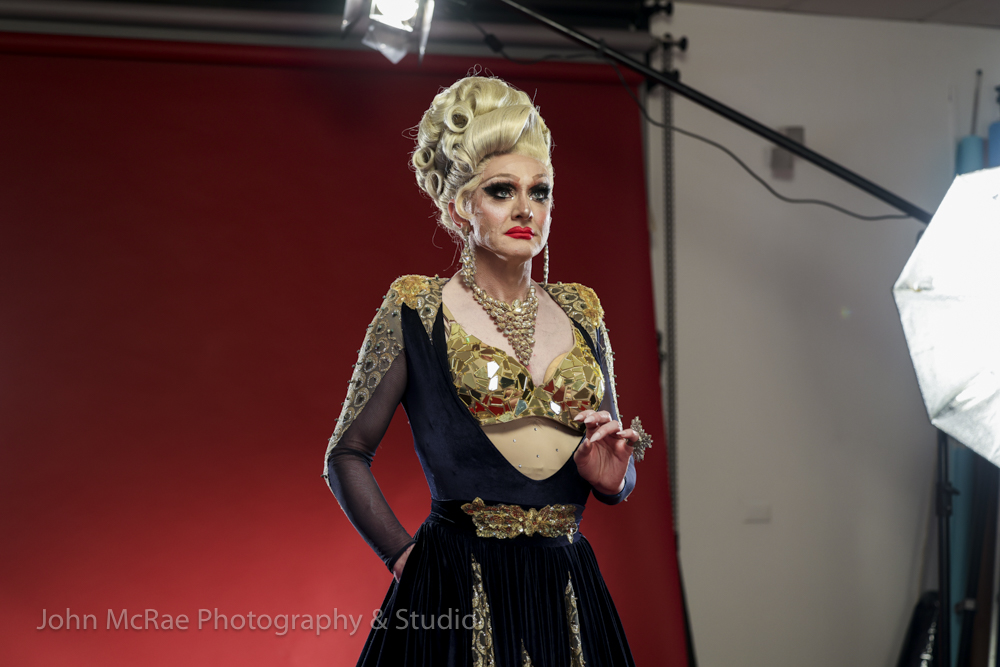 Over the years, Sydney drag identity Minnie Cooper has been a frequent visitor to my studio, posing for numerous publicity shots and posters for cabaret shows. Her photogenic skills as actress, tap-dancer, choreographer and showgirl have also been showcased when she performed as a returning contestant on Australia's Got Talent.  In spite of closures and restrictions in Sydney, Minnie's exuberance reveals that there still exists a world of life, colour and creativity, all part of the queer expression of liberty.
Minnie came to my studio to document elements from her wardrobe and to produce new footage for projects for next year. In the studio, we made a series of videos to highlight different Minnie Cooper drag looks, and to showcase her charisma, uniqueness, verve and talent. One look was plush and operatic, another was sculptural and stone-coloured and a third was a contemporary take on an evil fairy-tale queen.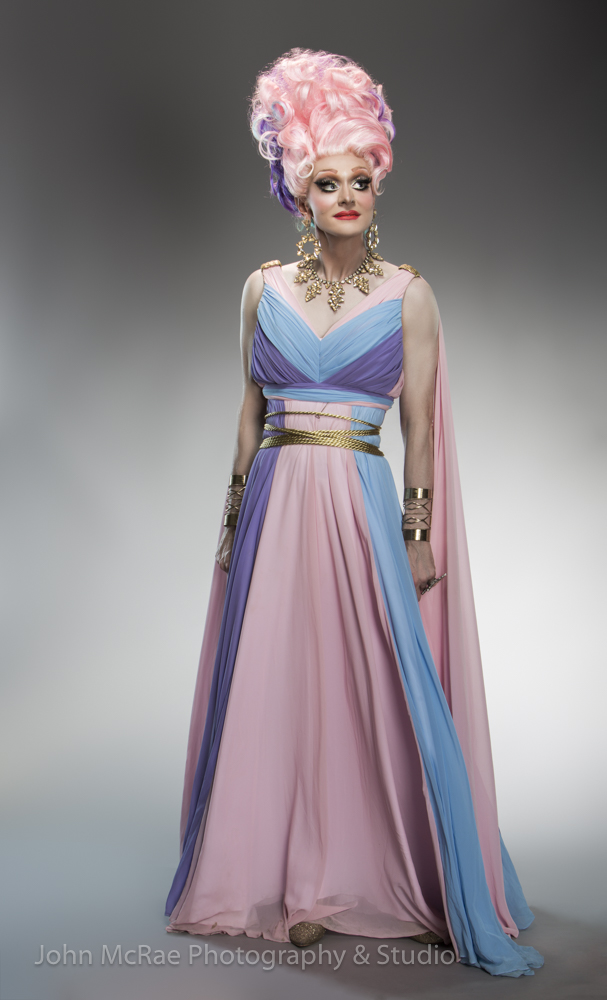 While drag sometimes exists in a world of its own, the exaggerated, camp glamour promoted by Minnie Cooper also manifests its strong political and social connotations. Hers is a sign of resilience. In Sydney, the best drag queens are community leaders who represent different forms of activism, while helping to break down barriers.
"It's part of your DNA being a drag queen," affirms Minnie Cooper.