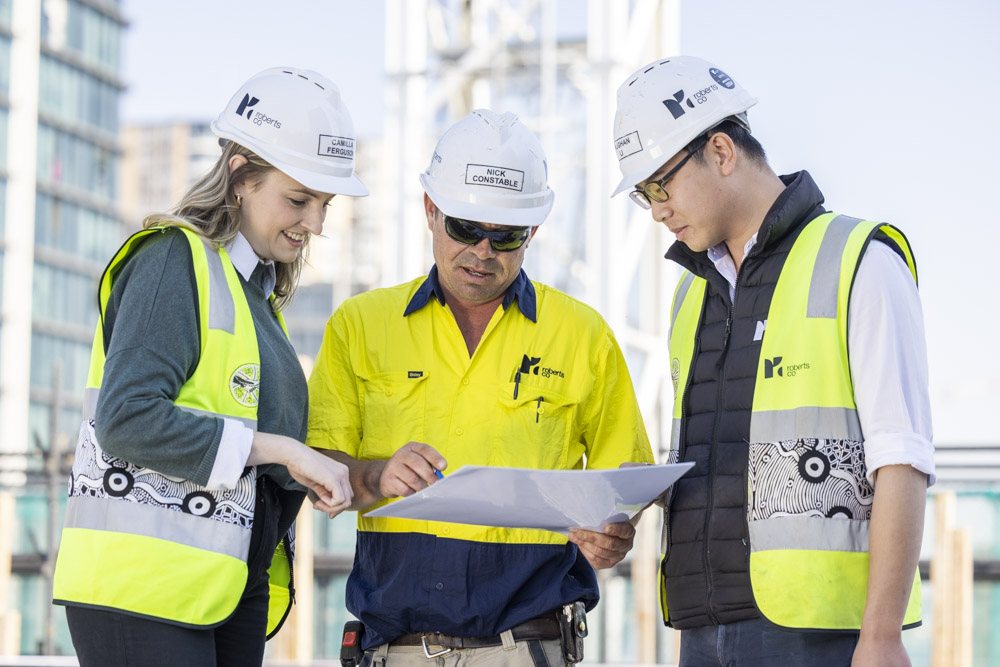 I recently spent time documenting a couple of sites in Sydney that are currently undergoing construction by Roberts & Co. The first site is part of the upgrade and on-going infrastructure expansion at Westmead Hospital and the other is the massive extension to the Wentworth Point Public School at Wentworth Point.
The brief was to work on collecting more personalised imagery for marketing purposes, including for their web site. There is a move away from using stock imagery for these purposes. Instead, several companies now prefer to produce their own branded images, and to focus on the many people who are working in a creative manner. 
It fascinates me to go onsite for such clients. I get to see a professional, fast-paced environment, involving many aspects of the building industry. There's continual movement of people and construction materials, which for me creates a dynamic picture of activity and growth. I aim to capture this in my photos for Roberts & Co, and I walked away inspired by the commitment of the people involved in their work.