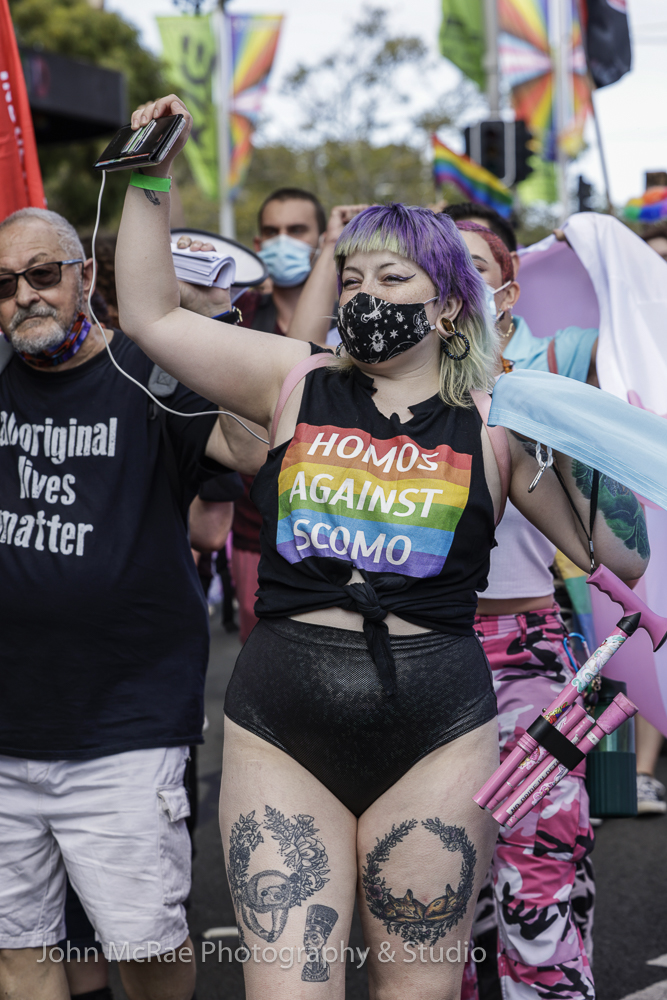 Prior to Saturday's official Mardi Gras Parade at the Sydney Cricket Ground, a grass roots protest march made its way along the traditional route down Oxford Street.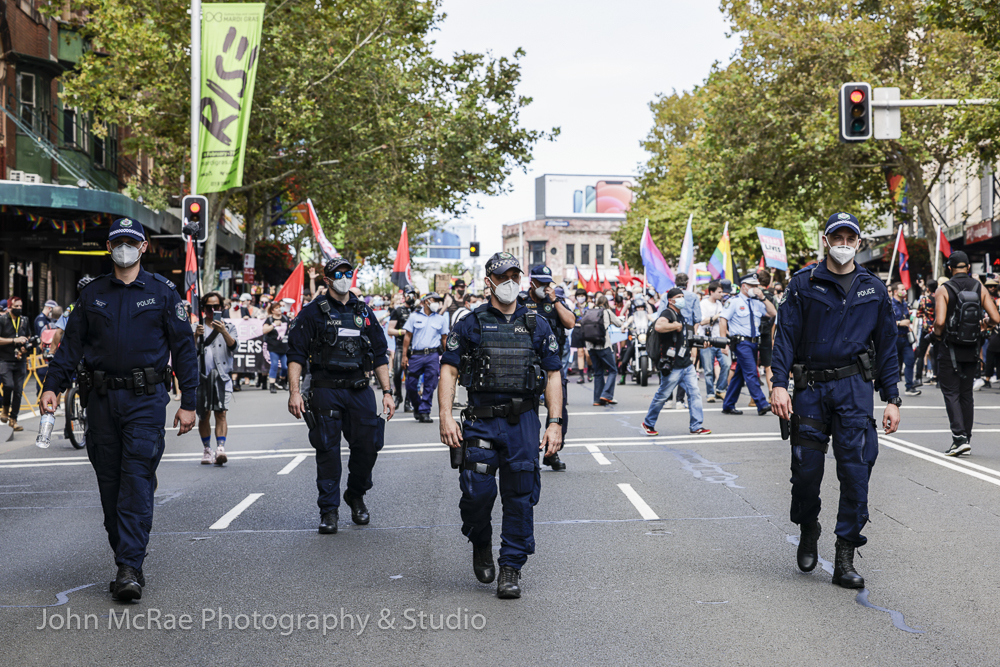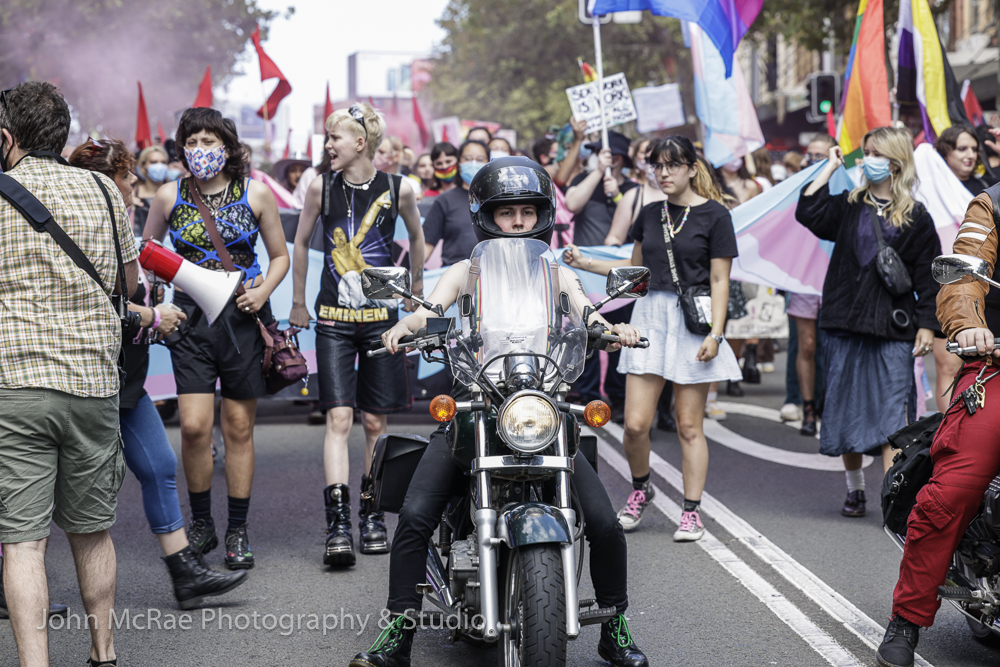 In 1978 the first Mardi Gras was primarily a protest for gay and lesbian rights with the involvement of the transgender and Aboriginal communities. Yesterday's protest shows that there is still more work to be done in respect to homophobia, transphobia, mandatory detention of refugees, indigenous rights, decriminalisation of sex work and heavy handed treatment by police.
The spirit of protest, vigilance and social change is at the core of Mardi Gras but it is still a time for celebration and dressing up.
One of my favourite placards carried by a protester was: "The only good cop is a stripper in uniform"