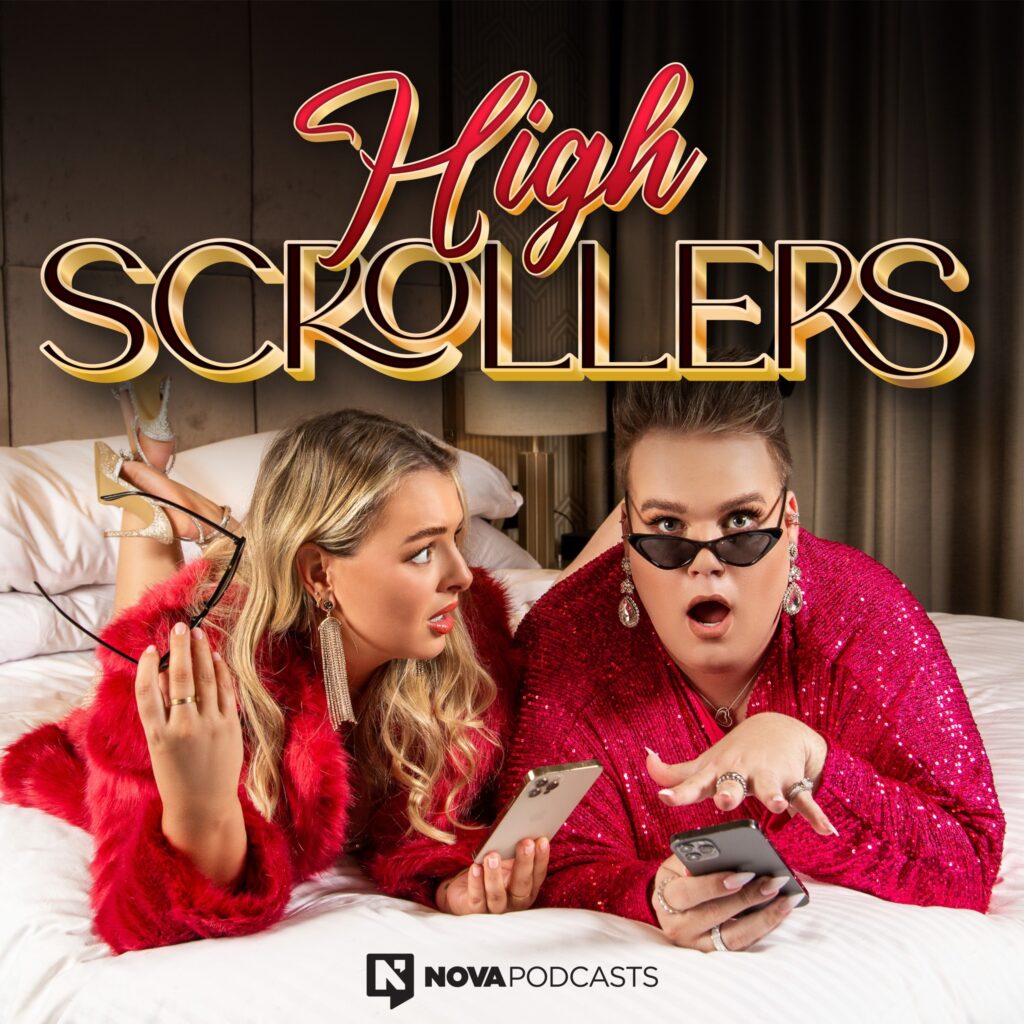 We ventured to an inner city hotel for a recent shoot for NOVA Entertainment in Sydney. High Scrollers is the latest addition to the company's line-up of vibrant podcasts. It features Brittney Saunders and Matt Hey, best known for his online persona, Alright Hey.
Brittney is a business and entertainment powerhouse. Her meteoric rise started as an influencer through her YouTube channel, where she "vlogged" and documented her everyday teenage life, amassing over one million followers. Now at 30, Brittney is at the forefront of several successful business ventures – FAYT The Label, Form Active, Staple Swim, Outdo Collective, Outdo Espresso and Flamingo Coffee.
Once we set up lighting in the bedroom area of the hotel suite we went to work on the High Scrollers photoshoot. Both Brittney and Matt knew exactly what to do and how they would like to be portrayed. It was great to see the two friends bounce energy off each other, keeping the mood playful yet professional, often saying things that had each other in stitches. Suffice to say they were having a lot of fun while I captured each frame.