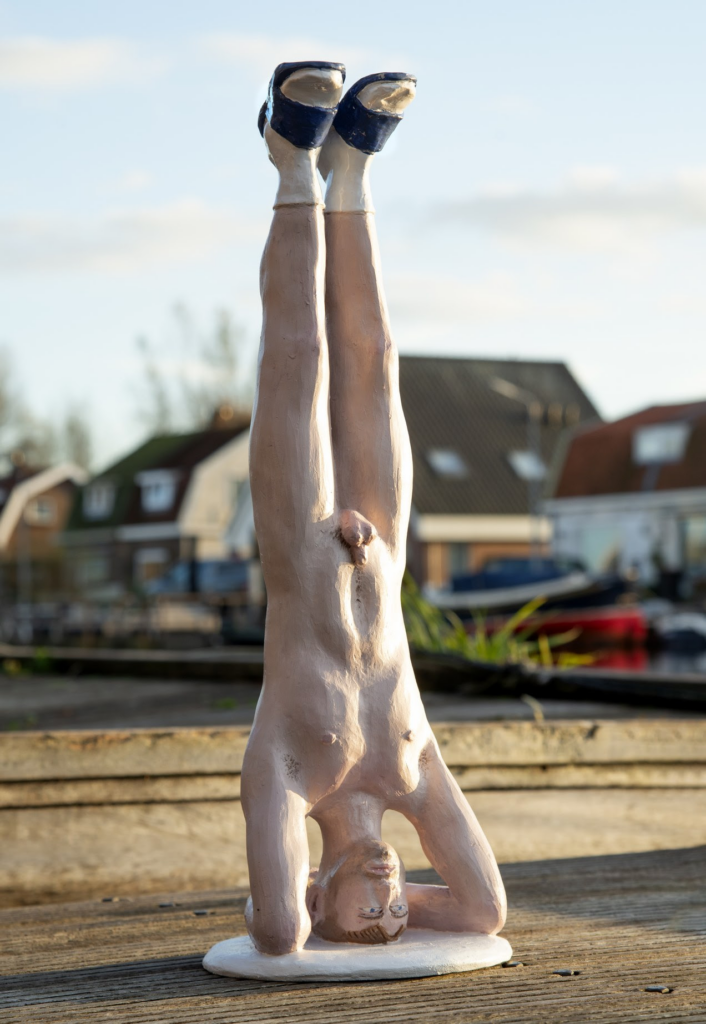 Sometimes in the art world, coincidences can be a great joy. I just received an invitation to a solo presentation of new ceramic sculptures by Dutch artist Frans Franciscus (www.fransfranciscus.nl), showing one of his elongated, nude figures. Franciscus has posed his male subject upside-down, like a naked totem. Immediately I was reminded of one of my own works, a surreal portrait of Olympic diver Matthew Mitcham. In my photograph taken in Sydney ten years ago, Matt poses in his diving trunks, balanced on his hands in the abandoned rail yards at Lilyfield.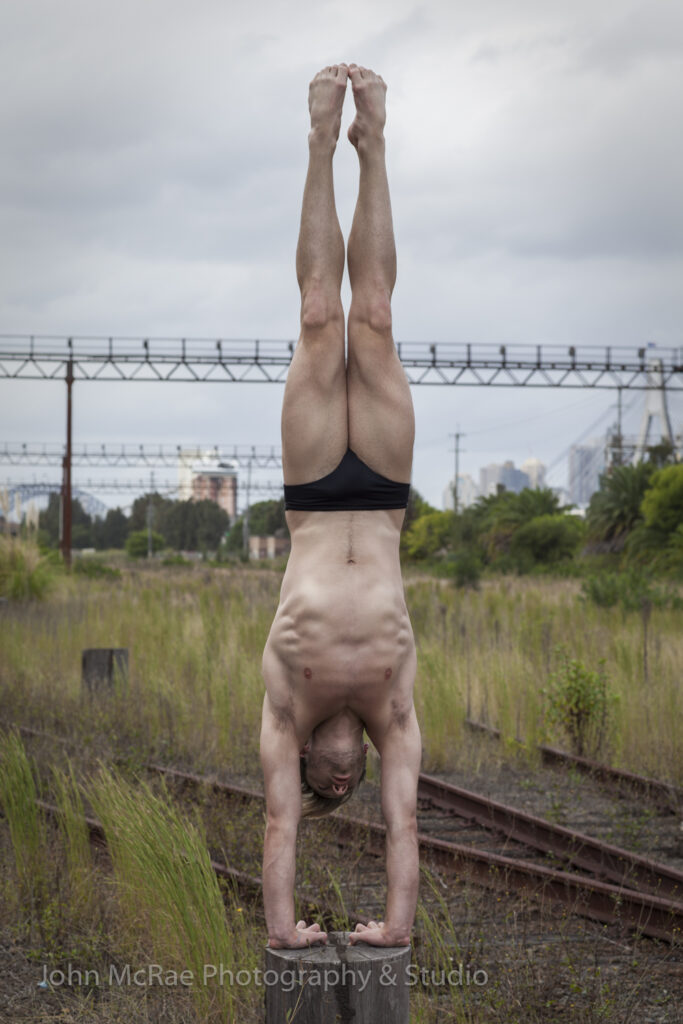 The silhouette and mood are very similar in both of our works. Franciscus says he "combines or re-arranges compositions of old masters depicting biblical stories in an up-to-date and idiosyncratic fashion." Using sculpture, paintings, drawings and photographs, his art tackles racism, discrimination and social discomfort. I sometimes do the same thing in my photographs. Frans Franciscus, who is also a great friend of my mate the Dutch artist Erwin Olaf, will be featured in "This Art Fair" to be held at the Kromhouthal in Amsterdam, August 26-29, 2021, with seven new sculptures presented in his solo called as "Clay Only". Inspired by medieval and Renaissance painting, Surrealism, religious iconography and classical mythology, Franciscus' artwork always tries to create space for a broader view on humankind.
My portrait photograph of Matt was taken in the industrial area still "under development for the West Connex", at the site next to the Lilyfield light rail, from where you can see the Sydney Harbour Bridge. It was taken as part of a fashion shoot that I was staging for the Australian label "Gossip". I had decided to incorporate different narratives into the fashion shots … to that end I enlisted "extras" to appear in the backgrounds. Matt, who at the time lived nearby, was included as part of this concept.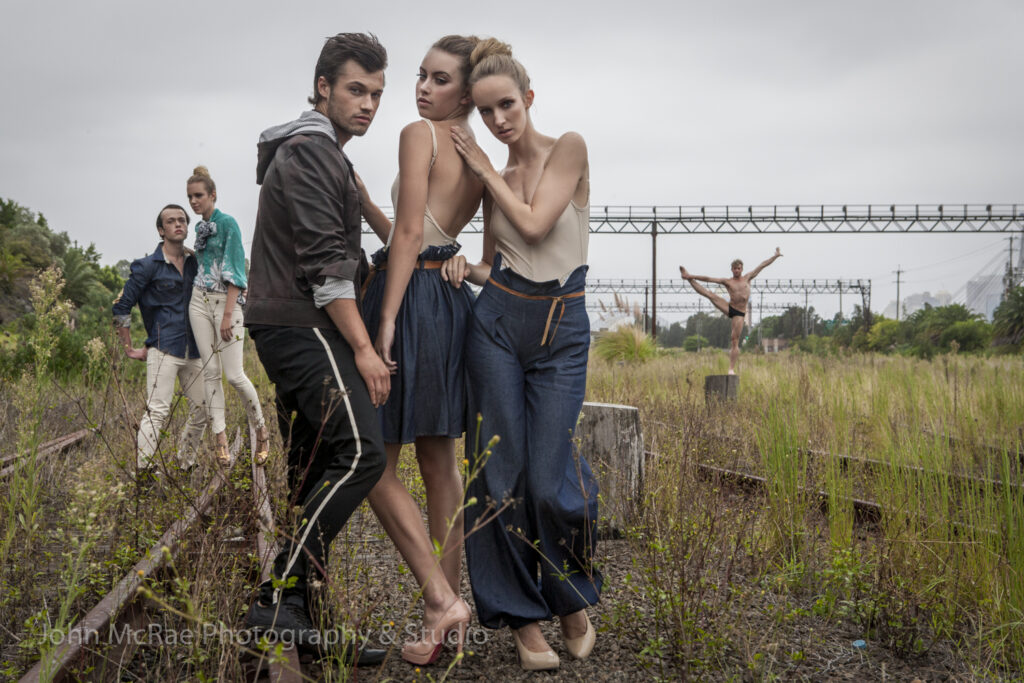 This was only three years after Matt had won his gold medal at the Beijing Olympics in the 10-metre diving event, with what is still the highest-scoring single dive in Olympic history.  My photos were taken in March, 2011.