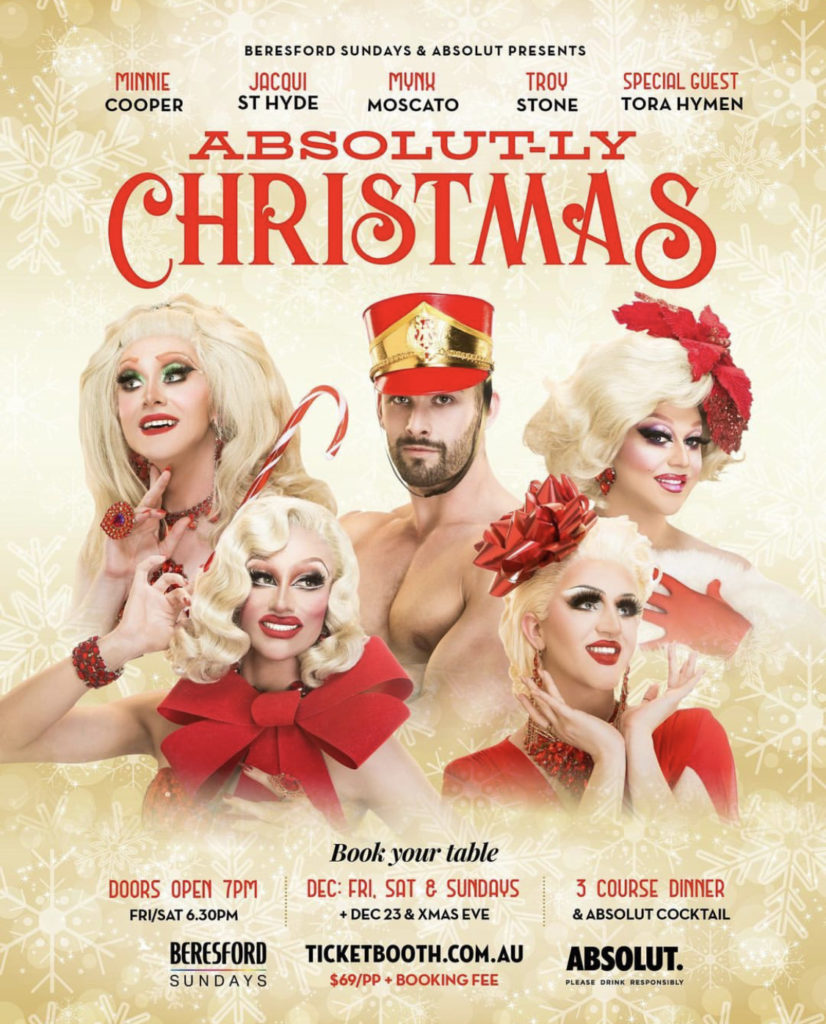 Just in time for Christmas the Beresford Hotel is hosting a Yuletide extravaganza….with a difference. Minnie Cooper is leading a Christmas inspired pageant of drag brilliance with red bows, poinsettia and candy cane.
Joining Minnie on-stage are the illustrious talents of Tora Hymen, Jacqui St Hyde and Mynx Moscato, with Troy as the Little Drummer Boy.
Christmas tinsel and glitter arrived early at my studio. All we are waiting for now is Rudolf the Red-nosed Reindeer.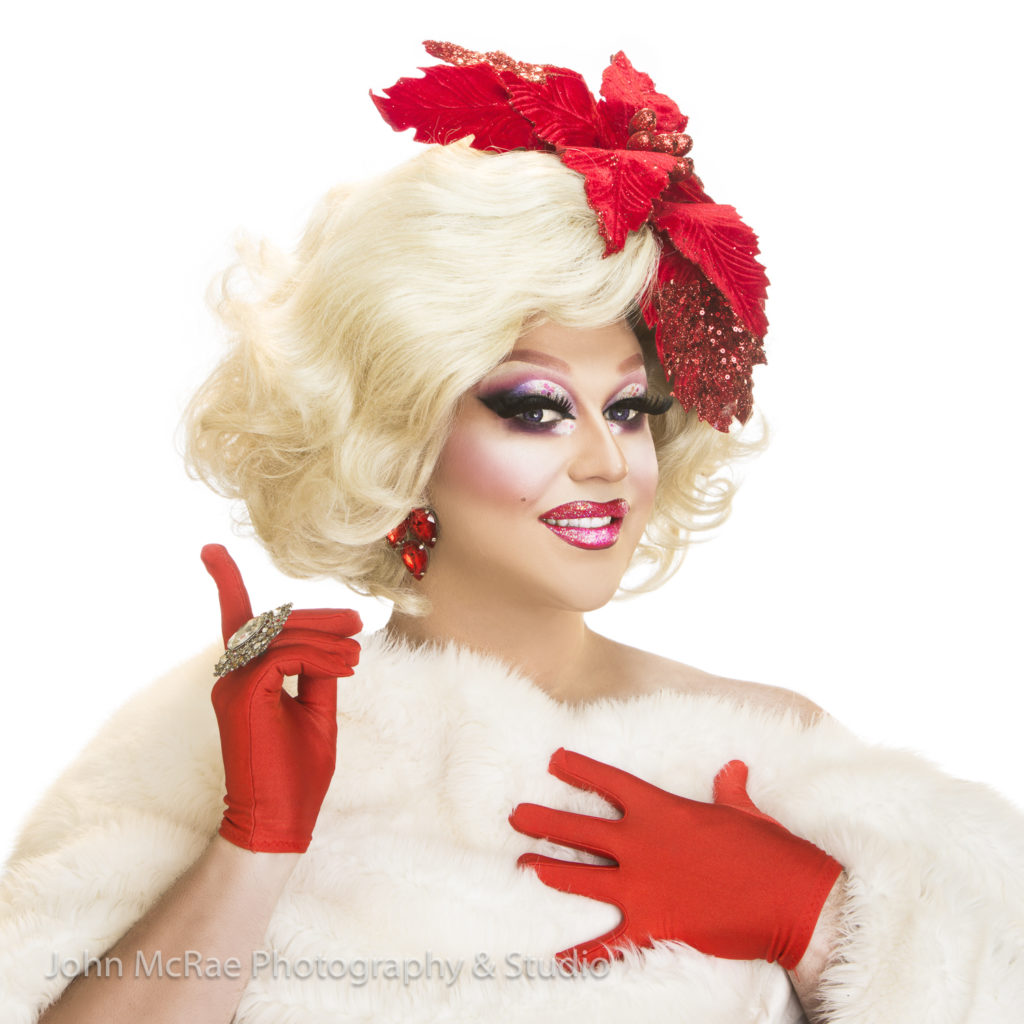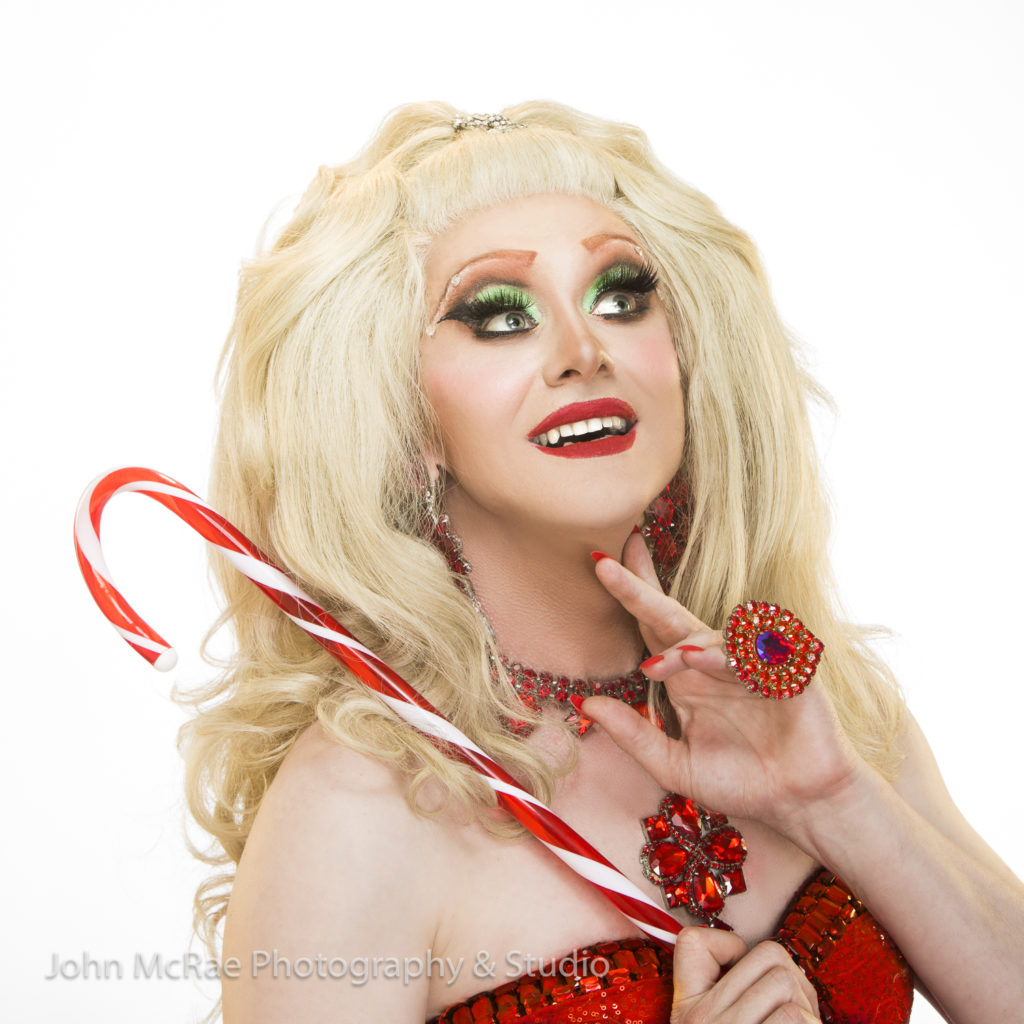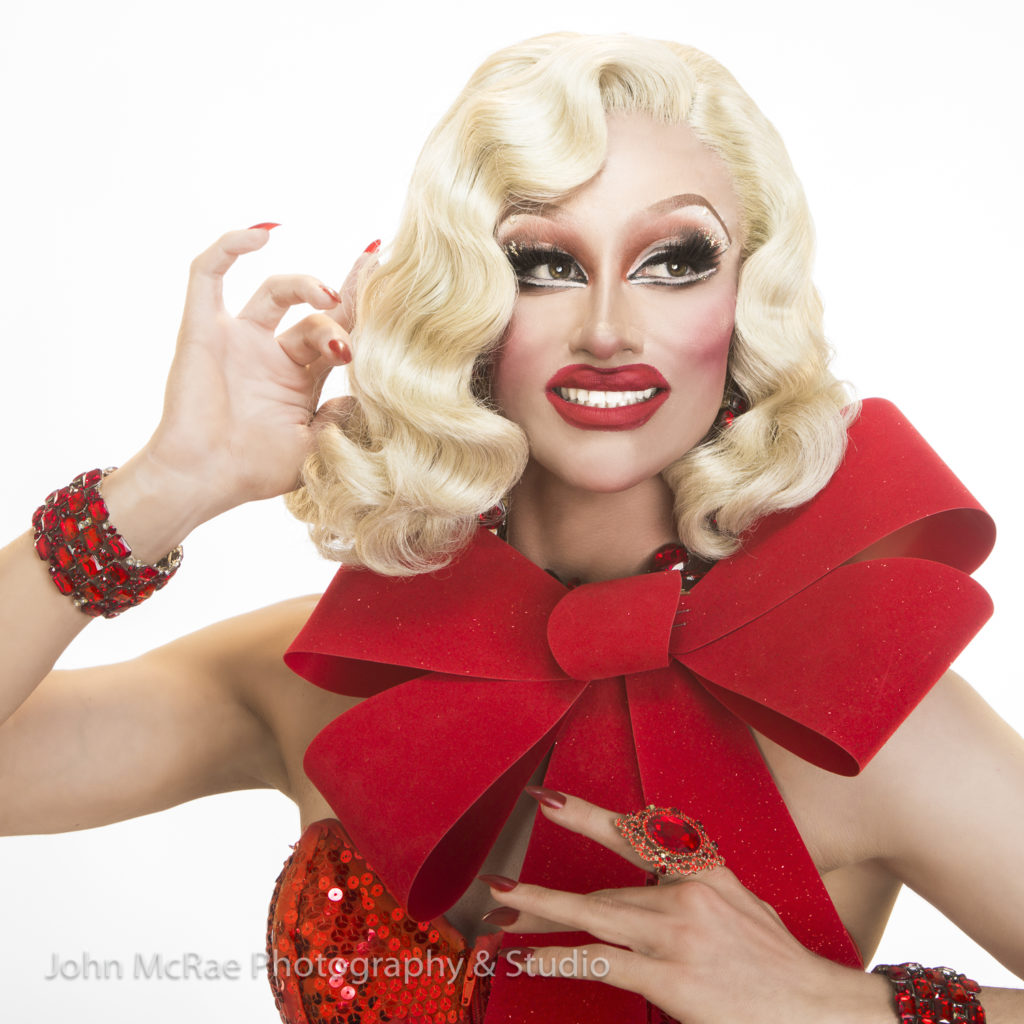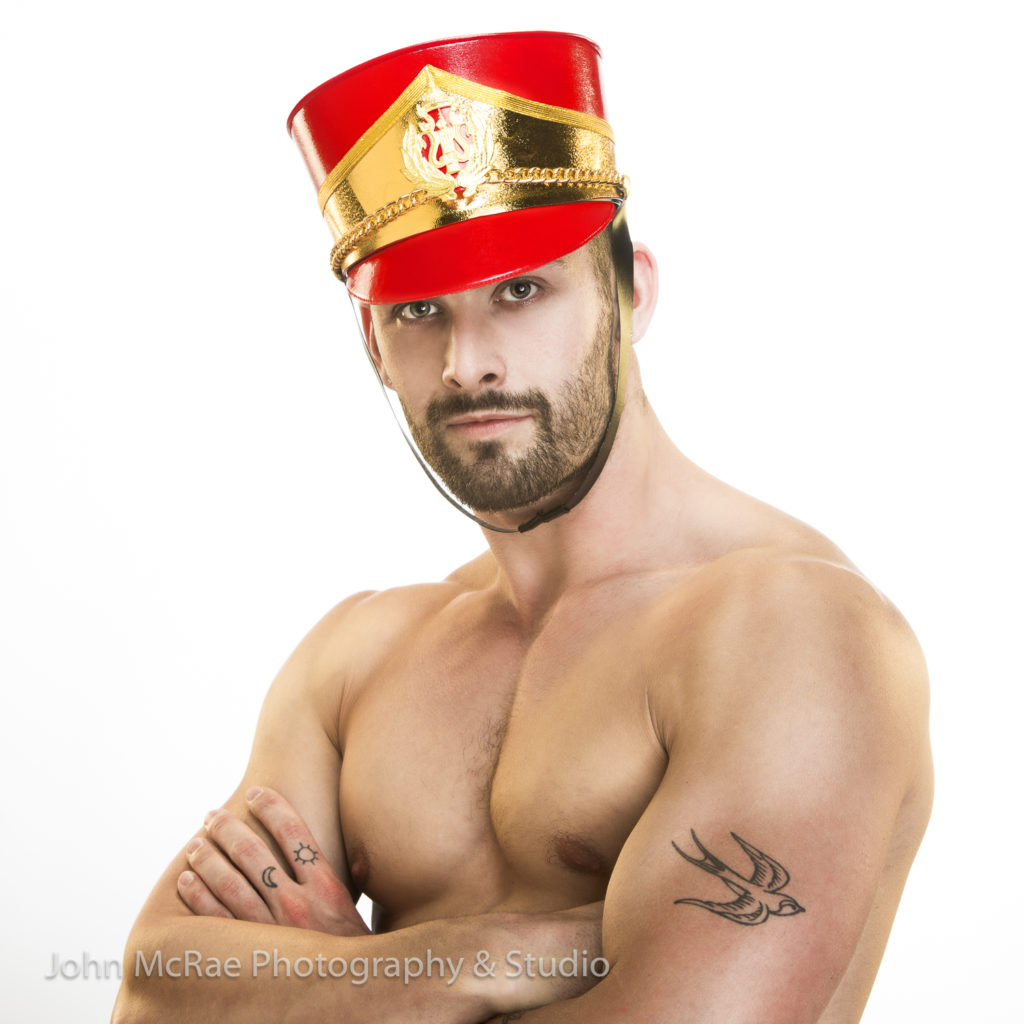 ---