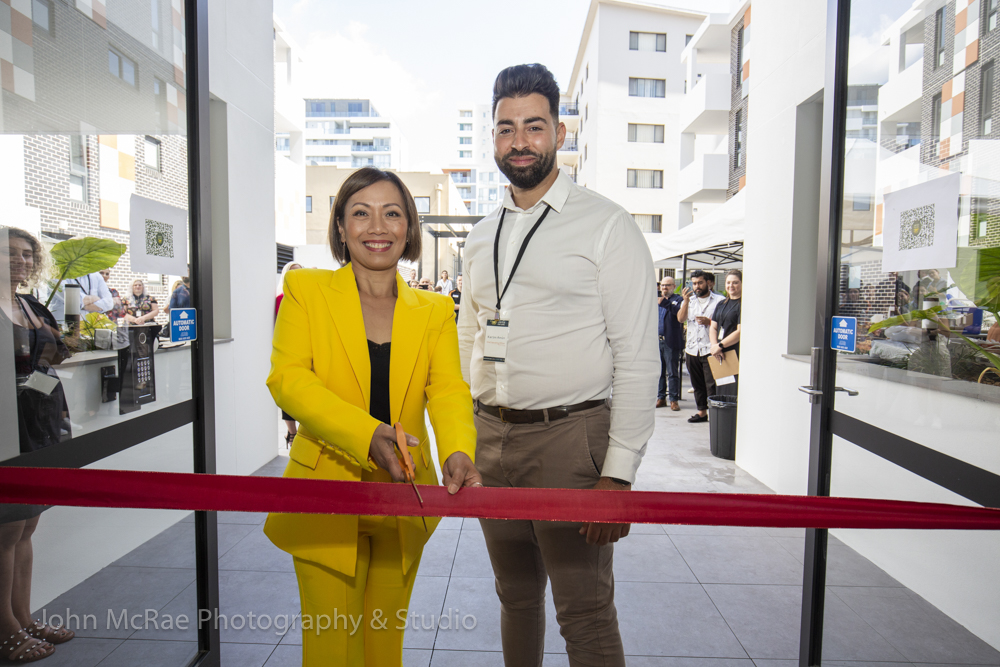 I was in the Sydney suburb of Liverpool to photograph the opening event of a new accommodation facility in Liverpool for people with disability.
United For Care is an organisation which promotes the idea that people with disability can live, to a large extent, a happy and fulfilled life and that means having their own independent accommodation. It strives to move away from any model of communal living in dormitories, shared bathrooms and lounge rooms and gives the individual the pleasure of having their own space, at the same time offering all the allied support that may be necessary.
The event kicked off with an acknowledgement of the traditional custodians of the land in a welcome to country by Aunty Gail followed by a smoking ceremony.
Speeches were made by the Chief Operations Officer, Karim Amin and Dai Le (Federal Member), who also cut the ribbon to mark the official opening.
Guests were entertained by "The Weeklies", the Disability Services Australia band who created a melodic background for the day's activities. The catering was next level, as you can see from some of the images which follow.