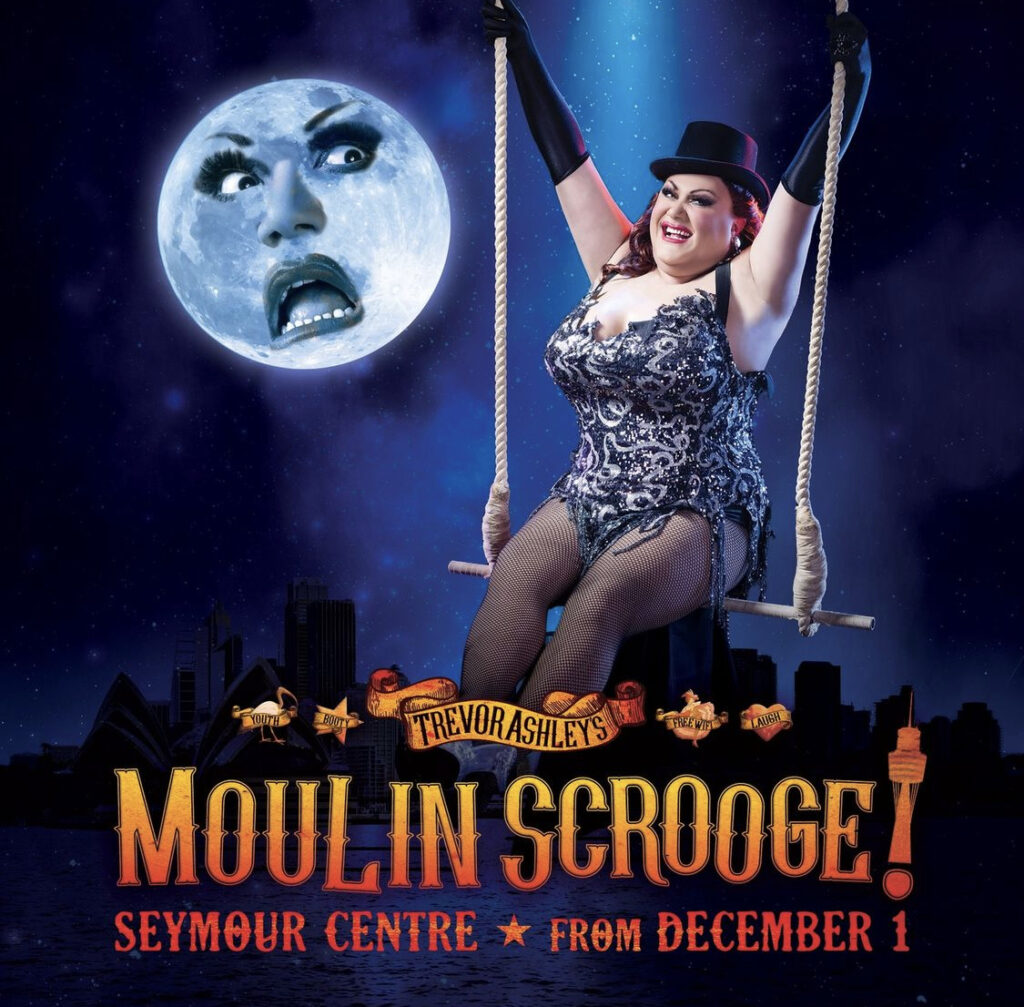 Trevor Ashley is at it again! This Christmas will see trevor flying high in a raucous parody called "Moulin Scrooge" (name says it all!), being performed at the Seymour Centre in December, 2022.
I had the pleasure of working with Trevor again on the photography for the initial poster work. We hadn't seen each other for some time so it was great to have Trevor in full make-up and drag burst into the studio for the shoot.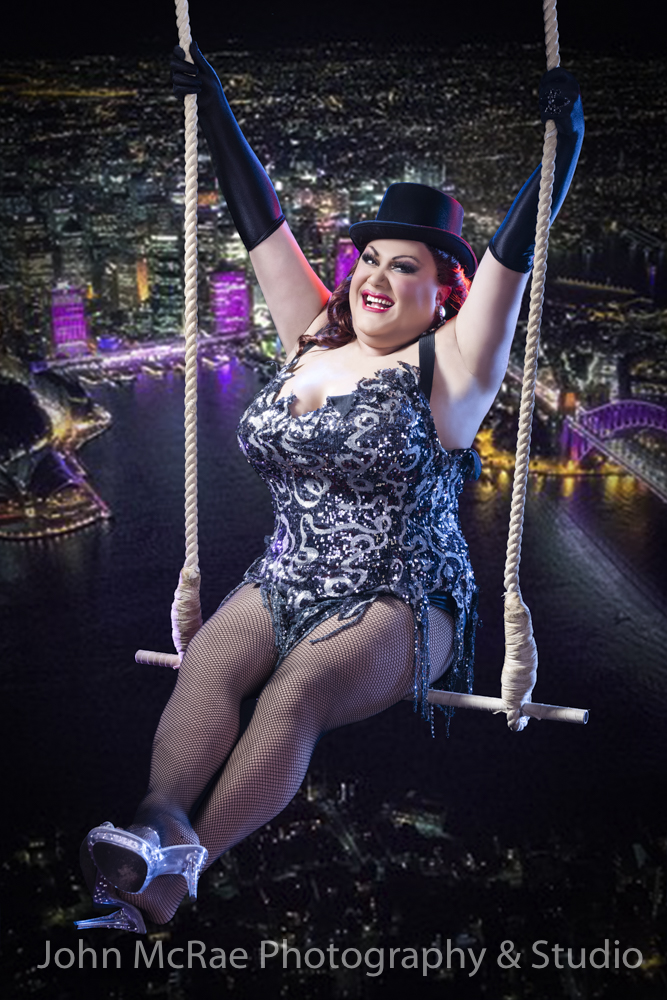 We set up a mock trapeze in the centre of the studio as the central prop to recreate the illusion that Trevor was after. As you can imagine the whole shoot was hilarious. Trevor has a natural capacity to keep you giggling even when you should be concentrating on more serious concerns.