I'm thinking that if I could get to do a regular post…may be once a month, that would be an appropriate interval.  By appropriate, I mean at a frequency that I could handle in terms of the time I have to sit down and pen such a thing.
So I here is my month in review for August.  Some, but surely not all, of the highlights during the month.
I loved the cover I did for SX this month.  Long time drag performer, Amelia Airhead posed for my lens.  I have been shooting drag performers for quite a while now but this is the first time I have come across Amelia.  I believe she is a contemporary of the like of the famous Mitzi Macintosh whom I have shot a number of times before she headed off to the Mother Land.
Amelia was promoting the "Broken Heel festival"….which as the name suggests is a drag festival which is taking place the weekend of the 5th and 6th of September in Broken Hill!  Yes, I said Broken Hill.  The whole thing sounds fabulous and if I wasn't working this weekend I might consider going along to have a look….sounds like it could be quite wacky!  For more info go to: http://gaynewsnetwork.com.au/readonline/archives/sx763/index.html
Amelia was delightful and it's always a pleasure to work with Reg Domingo, the Editor of SX.
Amelia Airhead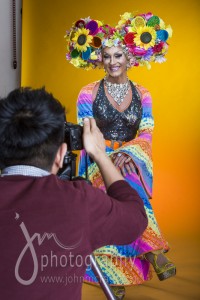 Amelia being interviewed by Reg Domingo (Reg is the one behind the camera)
Also, this month Matthew Mitcham performed his cabaret show in both Alice Springs and in Sydney at "Slide" in Oxford Street.  I was fortunate enough to be at both performances.
Here are a few shots of the evening……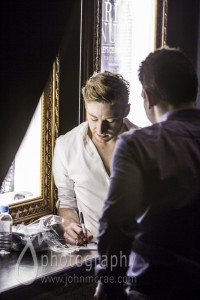 And you even get a signed autograph (and photo, if you like) at the end of the performance!
What else have I been up to….
Well I shot the team at "Fastvisa" this month.  That was fun.  A good bunch of people who are making the arduous process of obtaining and Australian visa a little more human and a little more hastle free.  So if you know of anyone planing to move across here from another country and they would like some help in obtaining a visa and setting up bank account, business enterprises etc, give these guys a call.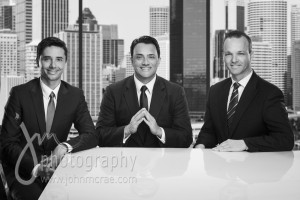 Pictured Alberto Fascetti, Stefano Solferini and Conor Harty (from left to right)
Brigitte came to Australia this month. 
Brigitte is the friend of an artist friend of mine.  They met while both holidaying in NYC last year and Brigitte decided to visit this month.  I took the opportunity to mark the ocaision by taking her portrait on a visit to my studio.  (See below)