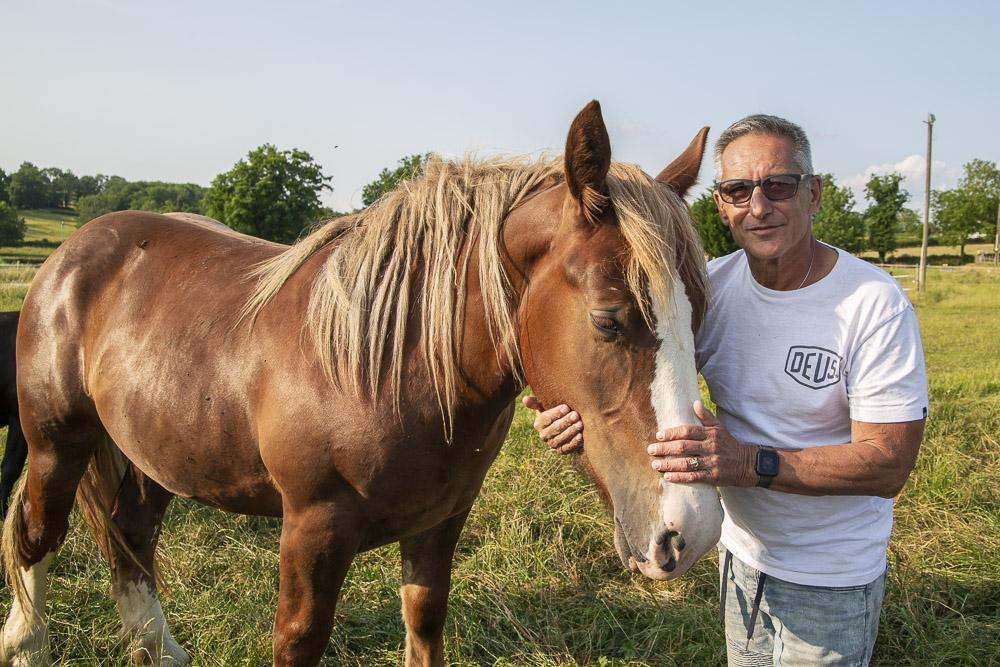 My long time friend Erick lives in Burgundy in the east central France. We met years ago in Australia, not long after he had arrived to forge a new life for himself in the Antipodes. After nearly 30 years in Australia, Erick decided to return to live in France. He purchased a wonderful old farm in Bourgogne."
Bourgogne is a rich farming region of southern France, famous for its Burgundy wines (as the name suggests) and also for its Beaujolais. At one time the Duc de Bourgogne was touted as the richest man in France, better financially endowed than even King Louis XV, which must have irritated the King to no end. This wealth attracted even more wealth, as many of the aristocracy from the time moved to the region. The dinner parties were legendary. Hence there are amazing chateaux and country mansions dotted all over the countryside.
Erick has a particular penchant for looking after animals. Partly to satisfy this nurturing need for his fellow creatures he has created what he calls "Erick's Ark". The farm caters to animals which have been abandoned or are destined for the meat-works. Erick intervenes, for the most part, by purchasing as many of these animals as he can, providing a caring, peaceful life on his farm where they can live out the rest of their lives.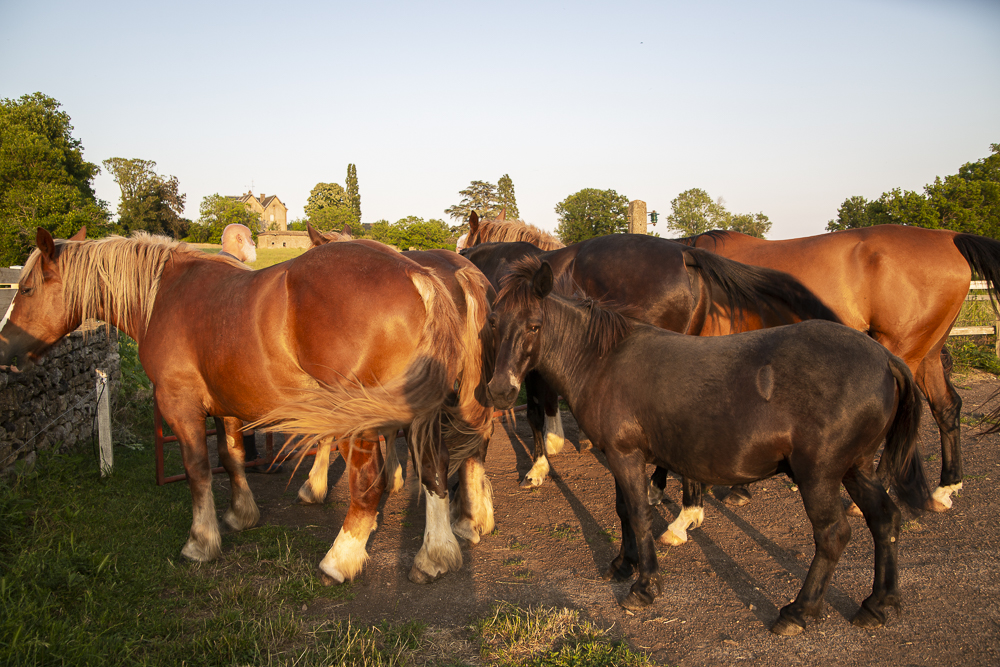 For example, when he hears about a horse destined for the Japanese sushi market, he mobilises and pays the "meat price" (usually 3.50 Euro/kg) to rescue the animal. He then organises transport to his farm, so it can frolic in the pastures of his Burgundy sanctuary. A normal sized Breton Draught horse (he has four or five of them) can sell for up to 3,500Euro, depending on the weight of the animal.
If I remember correctly, Erick's family now consists of various tortoises (I keep getting confused between turtles and tortoises – Erick set me straight with the fact that turtles live in water and tortoises live on land), 5 dogs, 4 pigs, 6 peacocks, 14 donkeys, 2 mules, 12 horses and 3 Spanish mountain goats … and growing.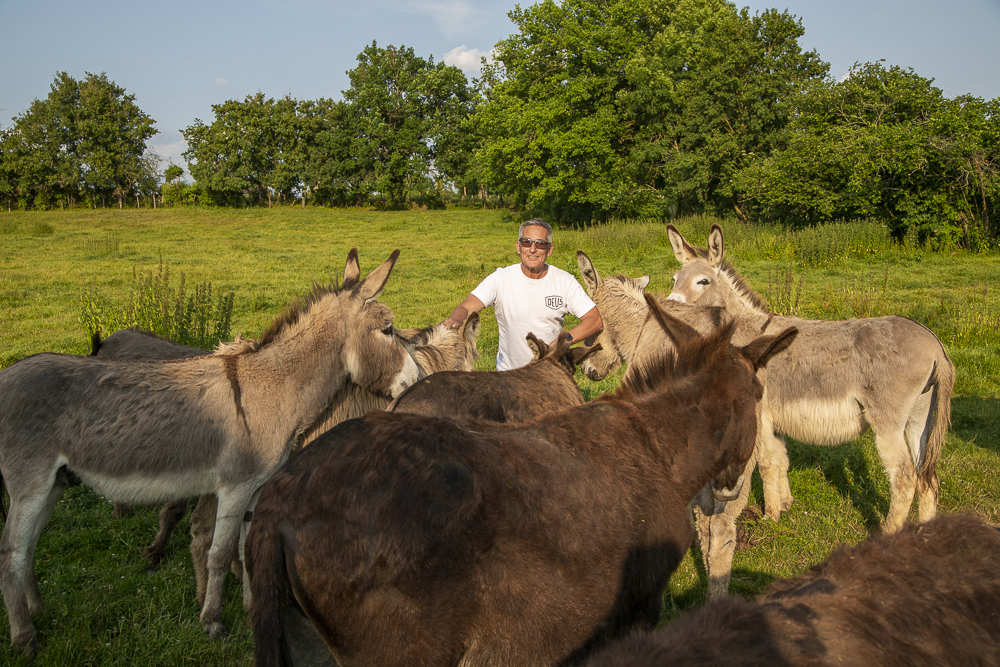 It was also really cool that my niece from Australia, Elle, was traveling from the French Alps to England, and Erick's farm was on her way through. So I was able to spend a couple of days with her. She has known Erick since she was an infant. We hung out in the nearby village of La Clayette and travelled around on a sight-seeing/sugar pilgrimage adventure to various local patisseries. I am sure that the further you travel from Paris, the more butter and sugar goes into the local patisserie. Heaven!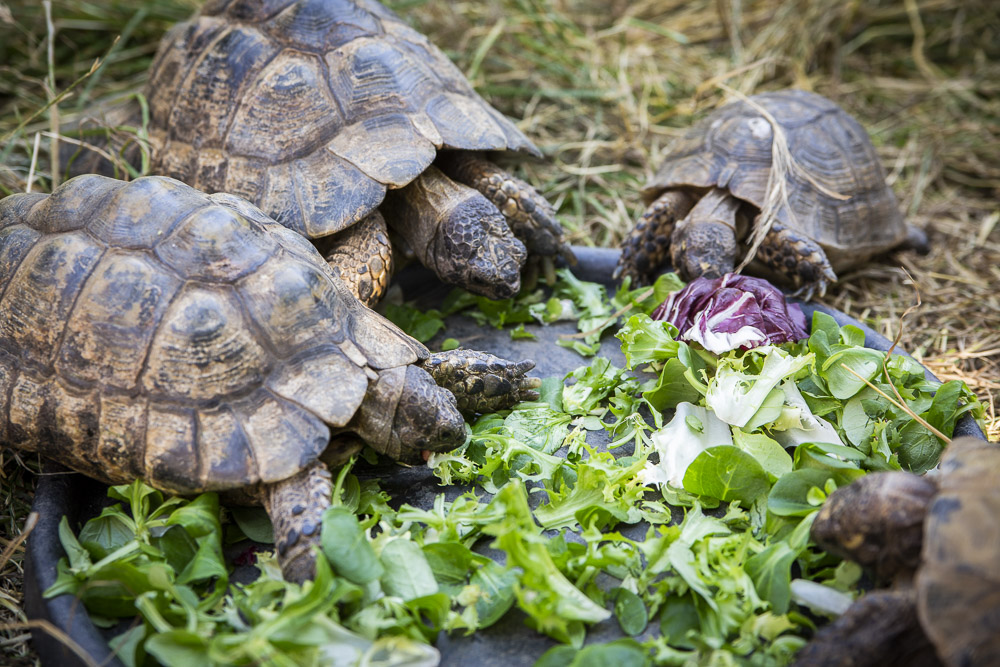 Feeding time at the farm is quite the event, particularly for the tortoises, which consume mountains of fresh greens which need to be specially prepared. They are avaricious in their approach to food (not uncommon for any animal, I suppose)…they may be slow to move but they are certainly not slow in finishing a meal.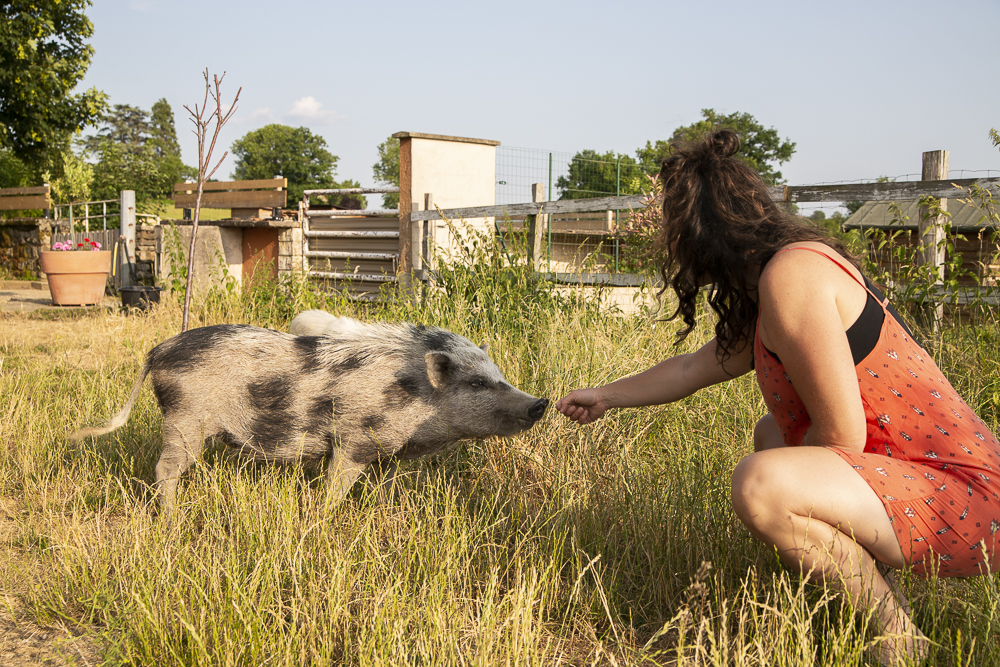 Erick and I were invited for a scrumptious lunch in a nearby village. One of my fashion clients, Valerie, has a house in the area and coincidentally she was also visiting France while I was there. Valerie is originally French and grew up in the region. After marrying an Aussie, she set up her new life in Australia. As the saying goes, you can take the girl out of the French countryside but you can't take the French countryside out of the girl! We had the best lunch in the most immaculate French provincial setting.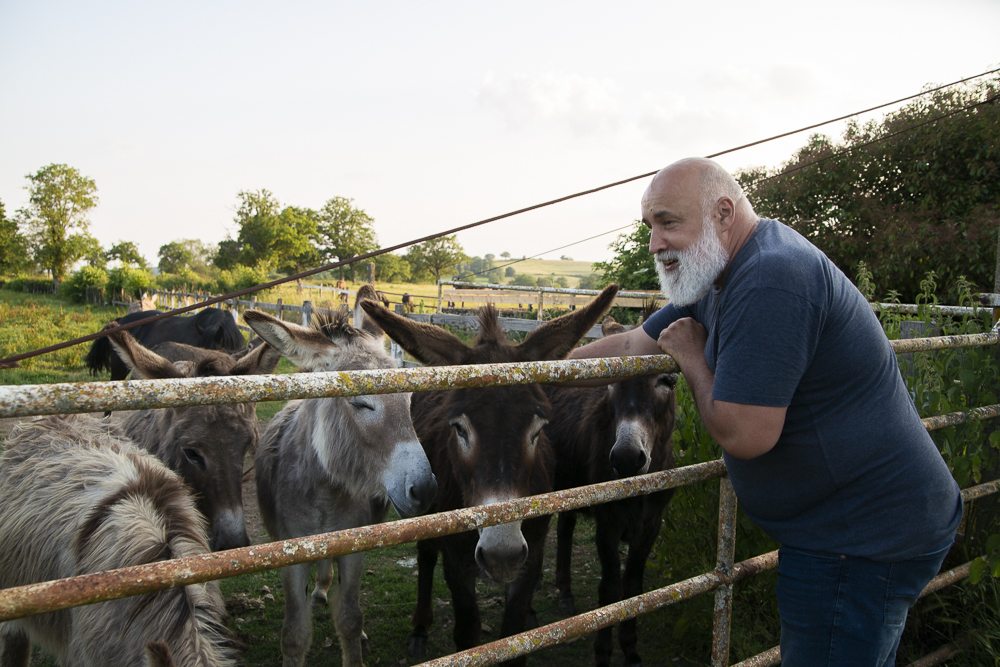 Here are the details:
Facebook: https://www.facebook.com/profile.php?id=100089560924981
Instagram: https://www.instagram.com/larchederick
Bank Details:
IBAN: FR76 1780 6003 5004 1877 8690 382
BIC: AGRIFRPP878