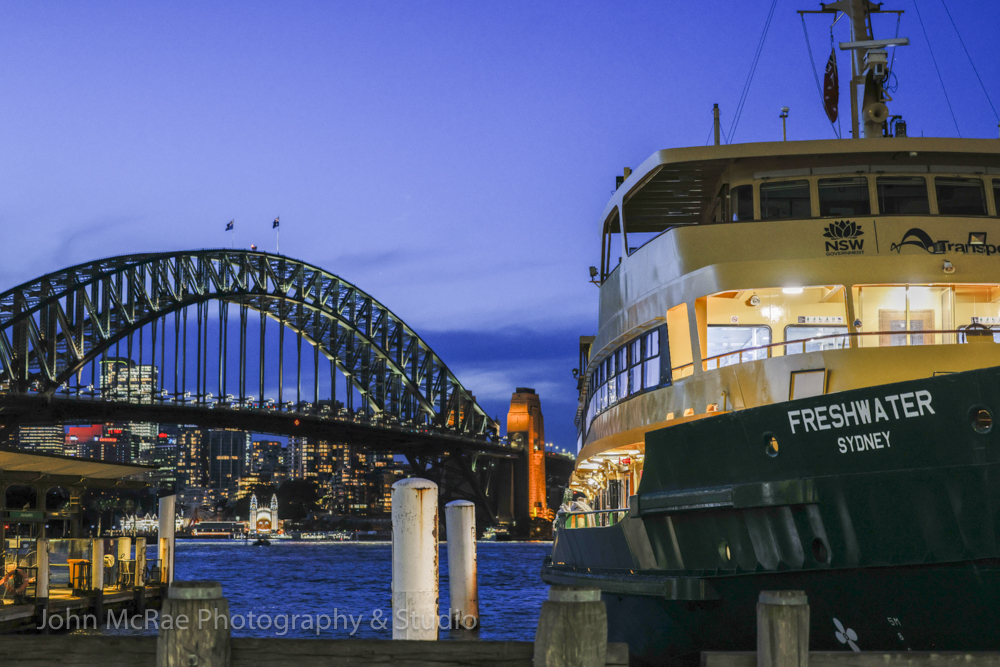 The four 40-year-old Freshwater-class ferries churning the waters from Circular Quay to Manly are about to be replaced by a fleet of new 1000-seat, double decker vessels. I have been commissioned to photograph these iconic beasts before they disappear from service.
I have been venturing down to the harbour at different times of the day to capture the MV Freshwater, MV Queenscliff, MV Narrabeen and MV Collaroy as they near their retirement. The Manly Ferries provide one of the world's most beautiful public transport services, operating since 1855.
The Port Jackson and Manly Steamship Company that operated the Manly ferries for nearly a century famously coined the expression about Manly being "Seven miles from Sydney and a thousand miles from care", a phrase that became part of Sydney's popular culture.