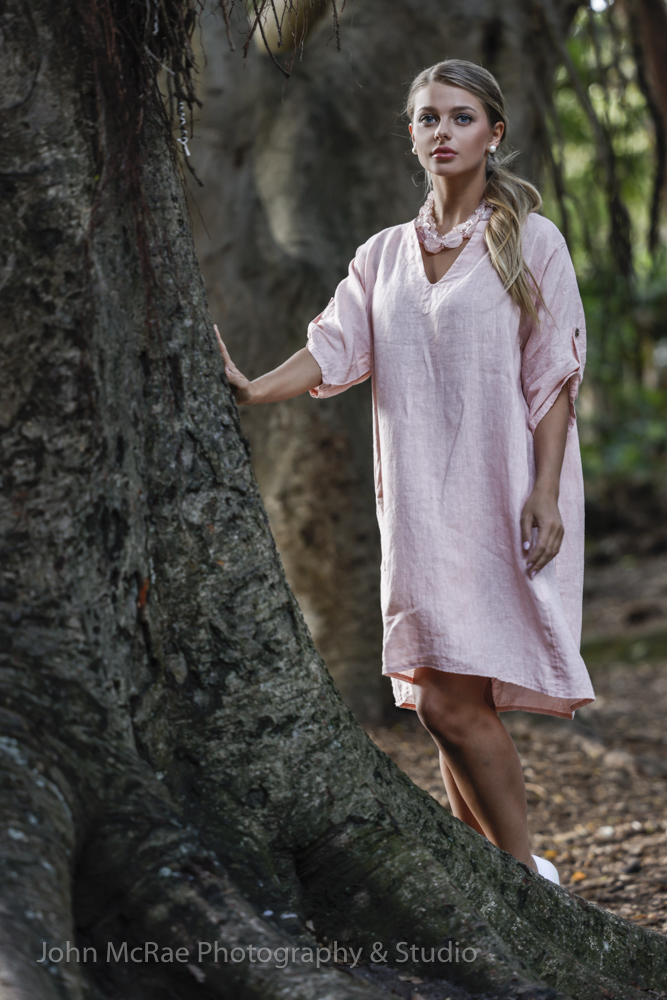 Together with my crew of assistants I photographed the new autumn line of linen designs by So French So Chic under the trees at Parsley Bay, Sydney. The native bushland and forest streams matched the cool shady look of the simple dresses and tailored shirts.
We had a great team which included our Russian model Valeria from Vladivostok. Of course Parsley Bay is a beautiful setting for a fashion shoot with stately Morton Bay figs, ghost gums and tree ferns. It combines lush rainforest with a sandy beach overlooking the harbour.
Client: So French So Chic (Valerie Tsoukaris). Model: Valeria Sizova. Styling: Chris Becker. Hair and Makeup: Kevin Vella. Photographer: John McRae. Assistant: Jonathan Turner.