On October 15 2022, Australian diver Matthew Mitcham will be officially inducted as a 2022 Honoree into the International Swimming Hall of Fame at a ceremony in Fort Lauderdale in Florida.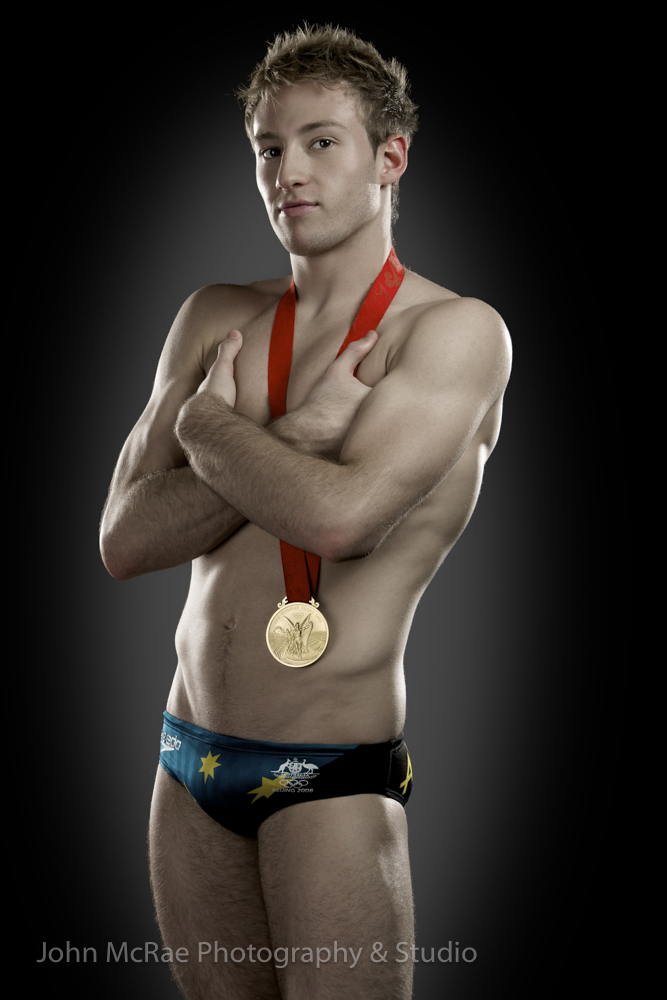 Brisbane-born Matthew Mitcham is credited with having received the highest single-dive score in Olympic history. At the 2008 Olympic Games in Beijing, Mitcham chose to execute a two-and-one-half somersault with two-and-one-half twists in the pike position for his last dive. The dive had a high degree of difficulty with 3.8. Mitcham scored four 10's, giving him not only the highest score on a single dive ever, but the gold medal for the 10-metre platform event as well. By winning the 10-metre platform dive in Beijing in 2008, Matthew Mitcham became the first Australian to win an Olympic gold medal in diving since Dick Eve won gold in the high-diving event at the 1924 Summer Olympics in Paris.
Although the platform was Mitcham's favoured event, he was also highly-skilled on the springboard. At the 2009 World Championships in Rome, Mitcham won the bronze medal on the 1-metre springboard, and the next year he was ranked #1 in the world. At the Delhi Commonwealth Games (2010) he won silver on the 1-metre, synchro 3-metre, 10 metre and synchro 10-metre, and at the 2014 Commonwealth Games in Glasgow, he took gold in the synchro 10-metre platform and silver medals in the 1-metre and synchro 3-metre.
"In China, 8 is a lucky number, and I know China was hoping to win all 8 diving gold medals in Beijing 2008," said Mitcham today, from Florida. "Having won the first 7 of them, I remember hearing that the Chinese team were already celebrating winning the 8th medal before we had even dived the final. It still feels like an extra incredible feat that I was the only person to beat the best divers in the world at their home Games and prevent China from getting that lucky 8th gold. There have been other gold medalists since then, and my Olympic record was finally beaten 13 years later at Tokyo 2021, but the thing I'm most proud of is that I was the first ever openly gay Olympic Champion, and that's forever."
In 2012, Mitcham published his autobiography "Twists and Turns". It was turned into an award-winning cabaret show starring Mitcham himself, which travelled around Australia to rave reviews in 2014-2015.
Now in 2022, with nine other sporting icons, Matthew Mitcham will be inducted as an Honoree into the International Swimming Hall of Fame at a ceremony in Fort Lauderdale in Florida, on October 15, 2022.
This year's International Swimming Hall of Fame Honorees are: Craig Beardsley (USA) – Swimming, Marilyn Bell (CAN) – Open Water Swimming, Ursula Carlisle (AUS) – Coach, Natalie Coughlin (USA) – Swimming, Peter Hürzeler (SUI) – Technical Contributor, Michael Klim (AUS) – Swimming, Matthew Mitcham (AUS) – Diving, Jon Sieben (AUS) – Swimming, Daichi Suzuki (JPN) – Swimming, and Mirko Vicevic (YUG/MON) Water Polo.
---
MMXXII – Matthew Mitcham's official 2022 portrait by John McRae
Australian artist John McRae releases his new photographic portrait of Matthew Mitcham, the 15th image in a striking series of annual portraits produced since 2008.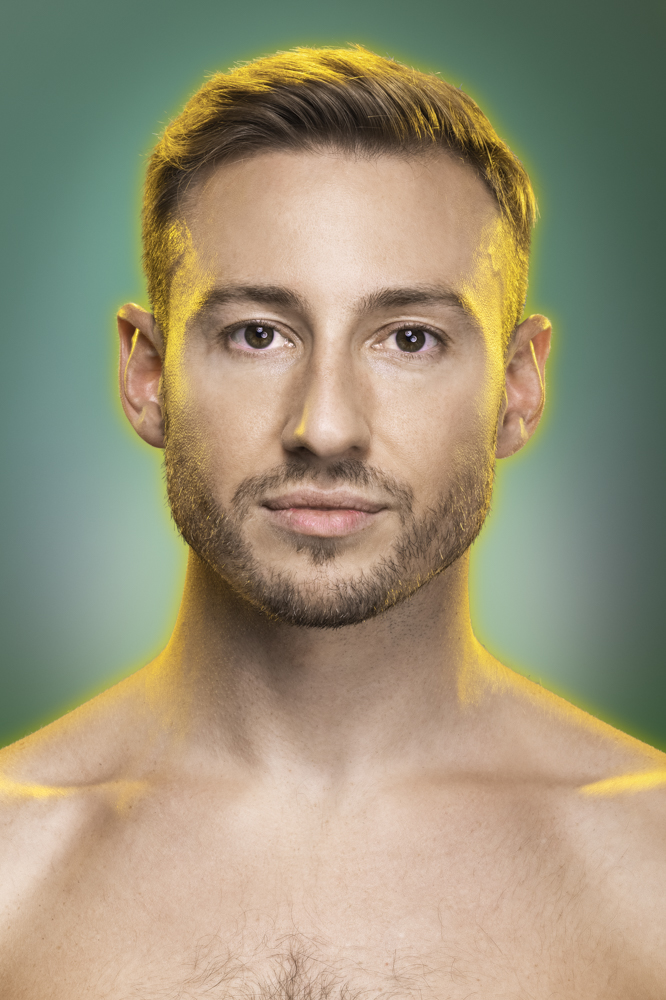 John McRae:
"Every year since Matthew Mitcham was 18 years old, even before his momentous achievement of winning the 2008 Olympic Gold Medal for the 10-metre diving event with the highest scoring dive in the history of the Olympics, we meet up in my Sydney studio to create an "official" annual portrait. It is also a symbol of our ongoing friendship. Each consecutive work is added to the growing line-up of portraits which plot the subtle changes over time, both physical and in terms of attitude.
Each portrait in our series is akin, not identical, but similar in terms of lighting, cropping and symmetrical pose, devoid of costumes or props. This year, the 15th version mirrors the formula we have established. Except I wanted to create a point of difference to underline the fact that in 2022, Matt has the great distinction of being officially inducted into the International Swimming Hall of Fame at Fort Lauderdale, at a presentation ceremony on October 15. Symbolically I chose to introduce green and gold lighting into the colour palette as a reference to Matt's record-breaking feat, synonymous with the national sporting colours he wore during his time representing Australia on the world stage.
I had thought that our 2021 portrait might have been the last in our series due to the fact that Matthew has moved to the UK where he is now living with his husband. I had considered that the tyranny of distance may have become insurmountable. Much to my joy and delight, Matthew and Luke decided to take a short break in Sydney in 2022 on their way to the ceremony in the USA, so our sequence of annual portrait photographs continues.
The portraits are a fascinating record of Matt's journey since he was a teenager. Not only do they create an expanding document which exists through time, but it also provides me with a kind of test tube to conduct my own particular experiment with portraiture. As a photographer, I am convinced that the essence of the human being in front of the camera goes far beyond what is merely physical. Of course, for many this may be a natural observation of the human condition … but this series with Matthew Mitcham places it firmly in focus, in front of the lens."
Matthew Mitcham:
"Originally, I thought it would be neat just to see how I age over the years, but the series captures a lot more than just changing hairstyles and facial features. I've gone from a teenager to an Olympic Champion; from a drug addict to a happy, healthy man; from an elite athlete to a cabaret performer; from a Sydney boy to a married man living on the other side of the world.
Each portrait is a reflection of what was happening in my life at the time. This year, my portrait coincides with my being inducted into the International Swimming Hall of Fame, a fabulous honour. As time goes on, this portrait series becomes more significant for me."
October, 2022