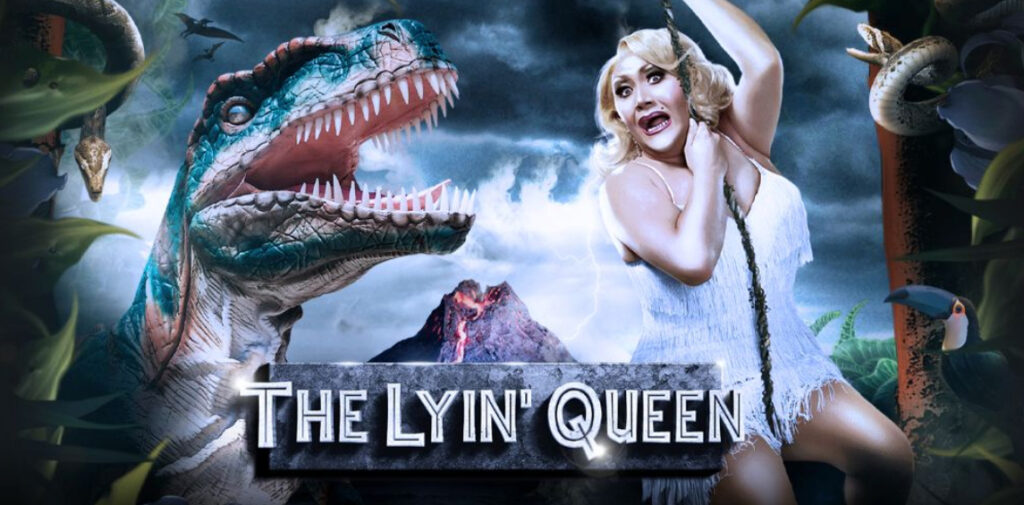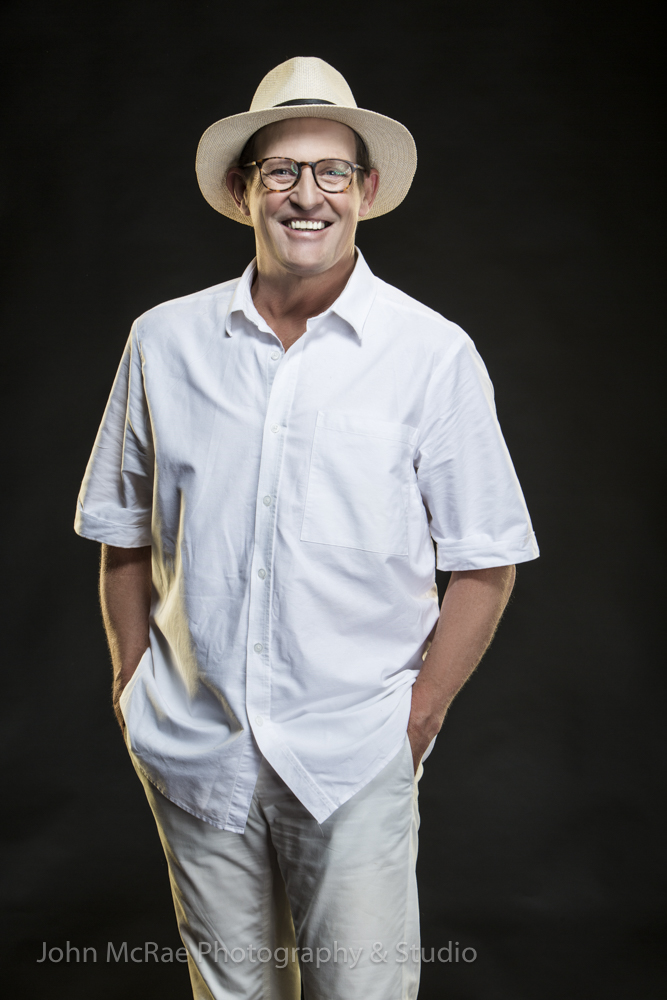 At the end of November, the new season of Trevor Ashley's production of "The Lyin' Queen" begins at the Sydney Opera House.
Trevor came to the studio to complete a series of new publicity shots with Todd McKenney (Dancing with the Stars, The Boy from Oz and numerous TV and stage productions) who has just joined the cast going into the new season in Sydney.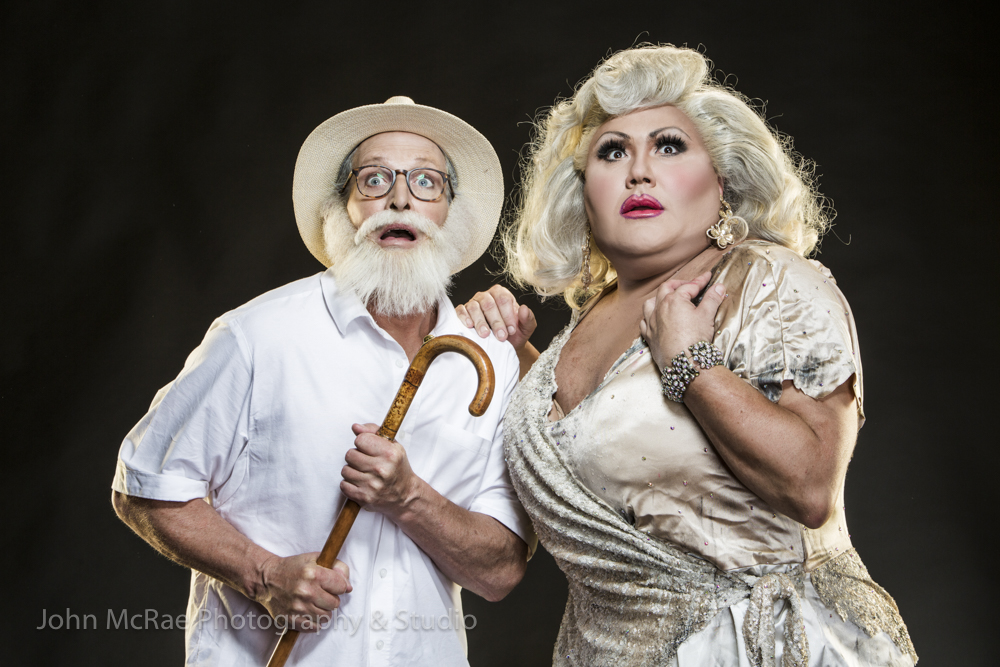 The day after the shoot, the Sydney Morning Herald published a story (30-31 Oct, 2021) promoting Trevor's show and the return to normality in the theatre world, reproducing a still from our shoot (see below).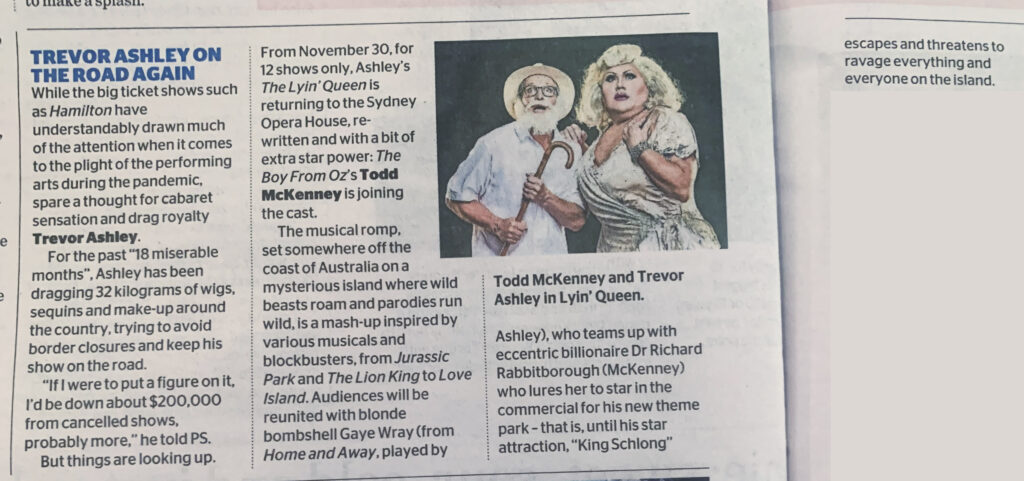 The Weekend Telegraph ran an article in "Sydney Shortcuts" on the weekend with a one of my production images from last year's sell-out season to promote the 2021 season (see below).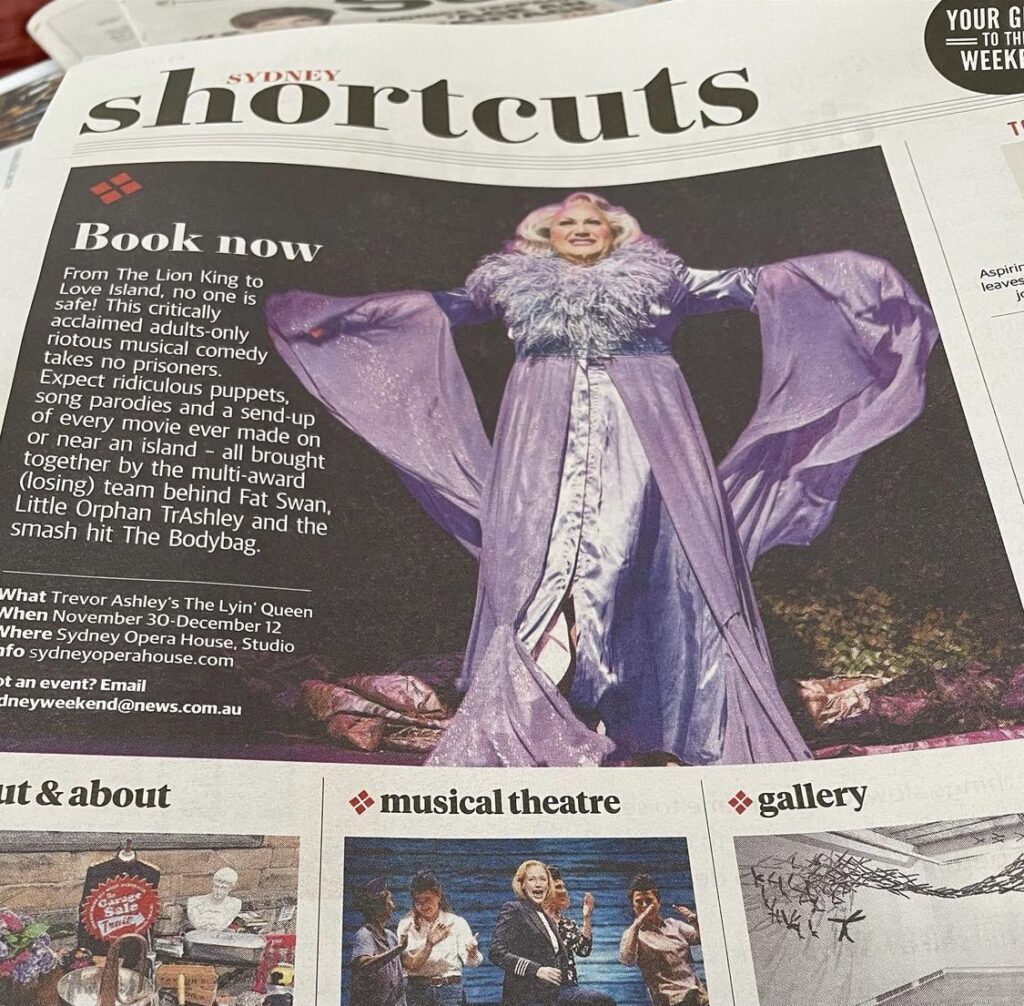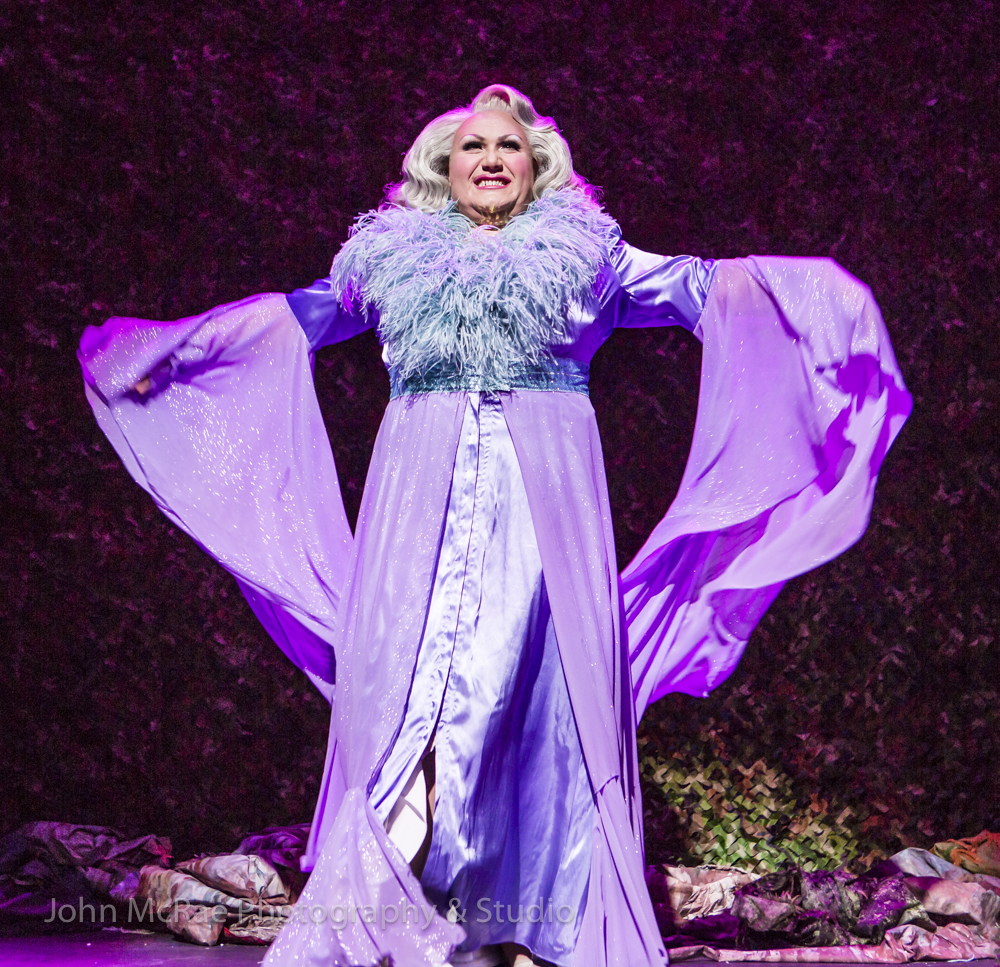 As Trevor says; "I couldn't be more thrilled that Todd has joined the cast of the show. He's an Aussie legend and has the best sense of humour, so I can't wait to be on stage with him in this outrageously hilarious comedy."
Expect dinosaurs, politics, parodies and an inflatable gorilla in this laugh-a-minute musical extravaganza and wild romp.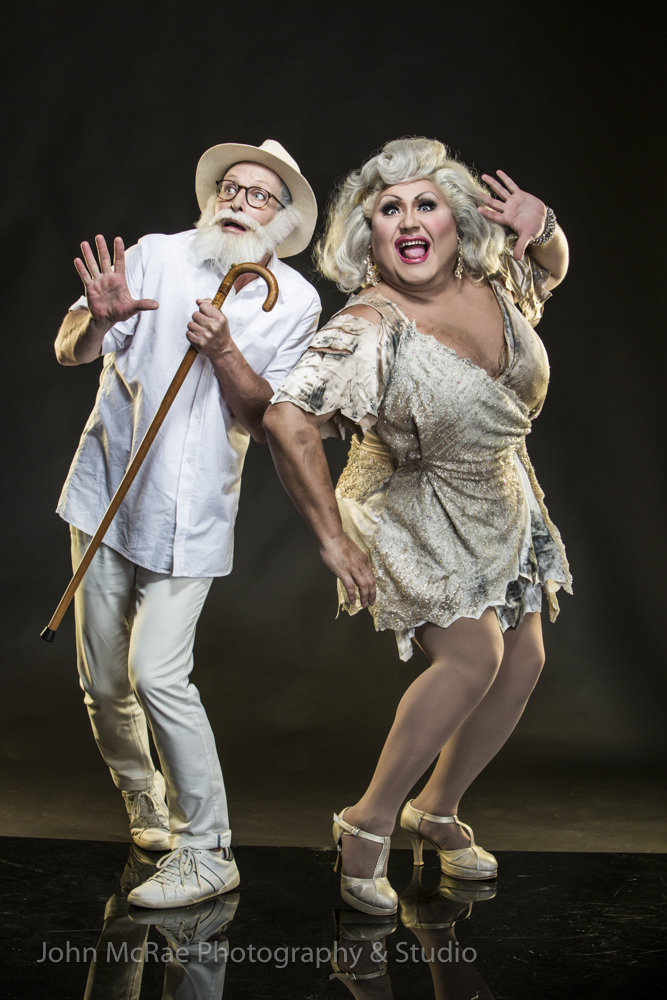 Book a ticket now! Follow this link to The Lyin' Queen at the Sydney Opera House