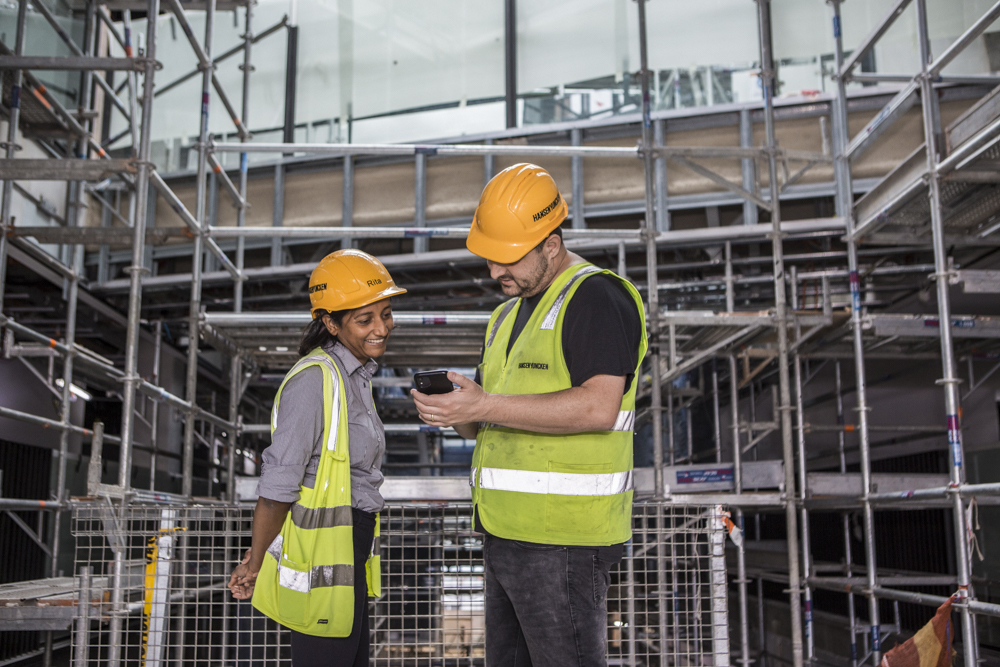 A number of my clients are in the construction business and occasionally I am asked to go on-site and produce images that can be used for marketing purposes. One such occasion arose recently at one of Hansen and Yuncken's building sites at Meadowbank TAFE. I was commissioned to capture a series of images of their staff, on site and at work, that could be used for marketing purposes such as tenders.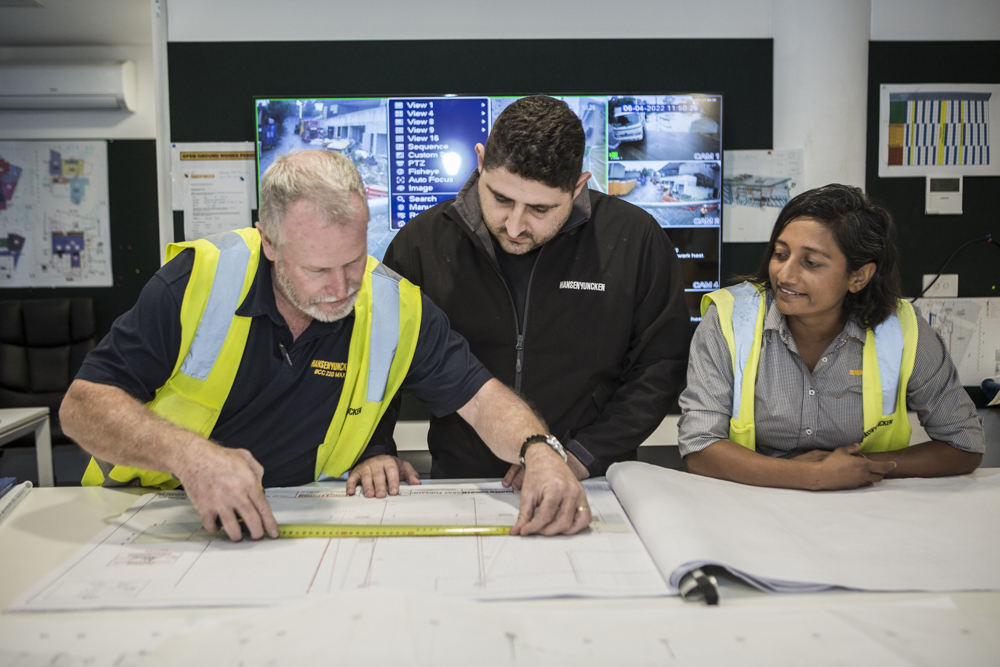 Unless there is a concise brief, in which the client requests specific shots, my general approach is to go on-site and to work in an impromptu but professional way. It is not always necessary to direct the subjects when setting up the shot. I prefer to wait for the right moment and then step in to take the photograph. Besides, it's not as if my subjects are paid fashion models. They are usually the employees of the company, photographed by me as they go about their normal day-to-day duties.
I enjoy this type of photography, since it allows me to step into the universe of construction and to see how a large-scale operation works from a human point of view.