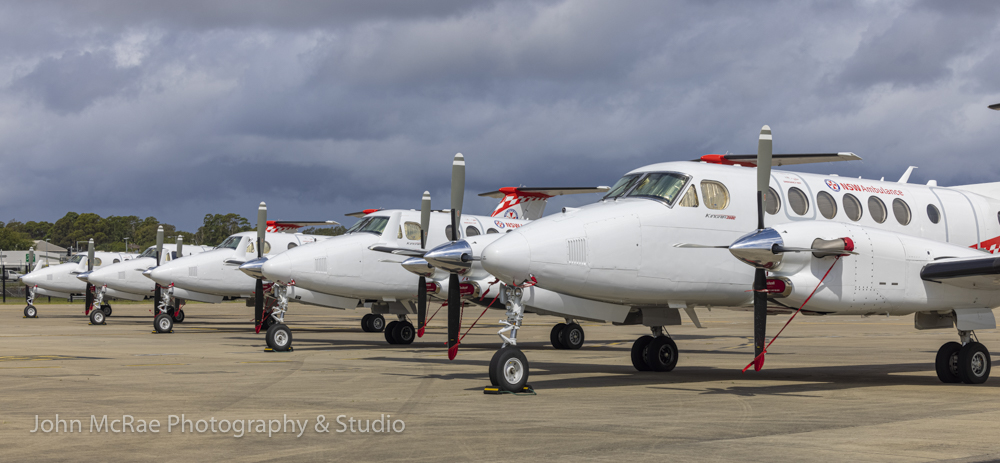 Five brand new, state-of-the-art aircraft flew into Mascot over the Christmas break, to become part of the fleet of Beechcraft King Air 350C planes, recently purchased by NSW Ambulance.
I was commissioned to visit Kingsford Smith airport to capture this line-up of "white birds" on the tarmac … most likely the one and only time that all five planes will be in the same place at the same time.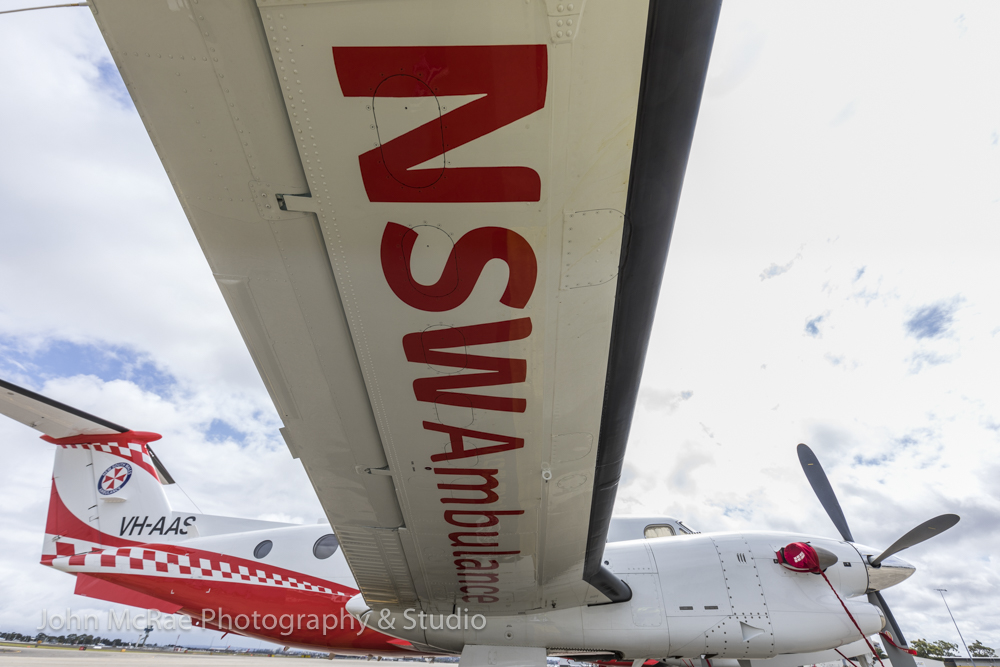 Here's an article published in the Sydney Morning Herald on the recent acquisition by NSW Ambulance: See Link
I was chaperoned onto the tarmac by Gael, Operations Manager at the Mascot NSW Air Ambulance base, pictured below. Two of the pilots who had just landed the aircraft at Mascot were standing across to one side. I couldn't help asking them what it was like to fly in brand new aircraft. Luckily for us, the impending thunderstorm was delayed just long enough for me to get the shots of the aircraft that I wanted, before the skies opened up and a summer rainstorm bucketed down.