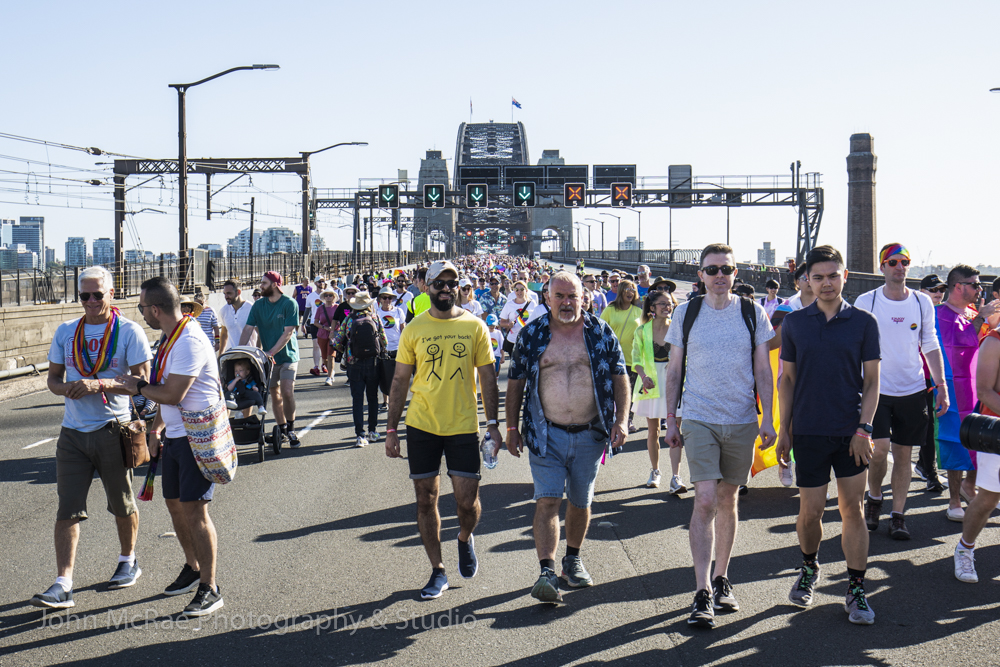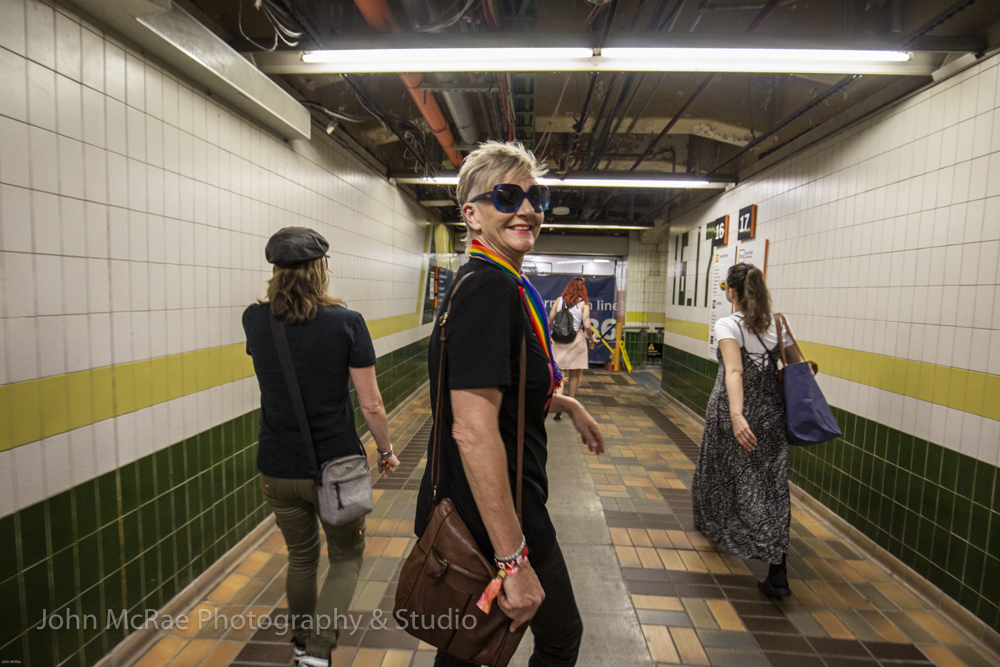 It was an early rise for Sunday morning, especially after working long hours the day before. However it was well worth the effort to be able to participate in a major civic event on the final official day of World Pride Sydney 2023. I met my two friends Ann Maree and Michele at Central Station, to join 50,000 of our closest friends, to walk across the iconic Sydney Harbour Bridge to the Domain.
---
This was the first time in 23 years that the Harbour Bridge had been closed to traffic. Participants marched in solidarity for the LGBTQA+ community, in honour of past, present and continuing struggles both here and internationally, particularly in places where the rights of members of our community fall far behind the respect given in Australia (you know who you are!)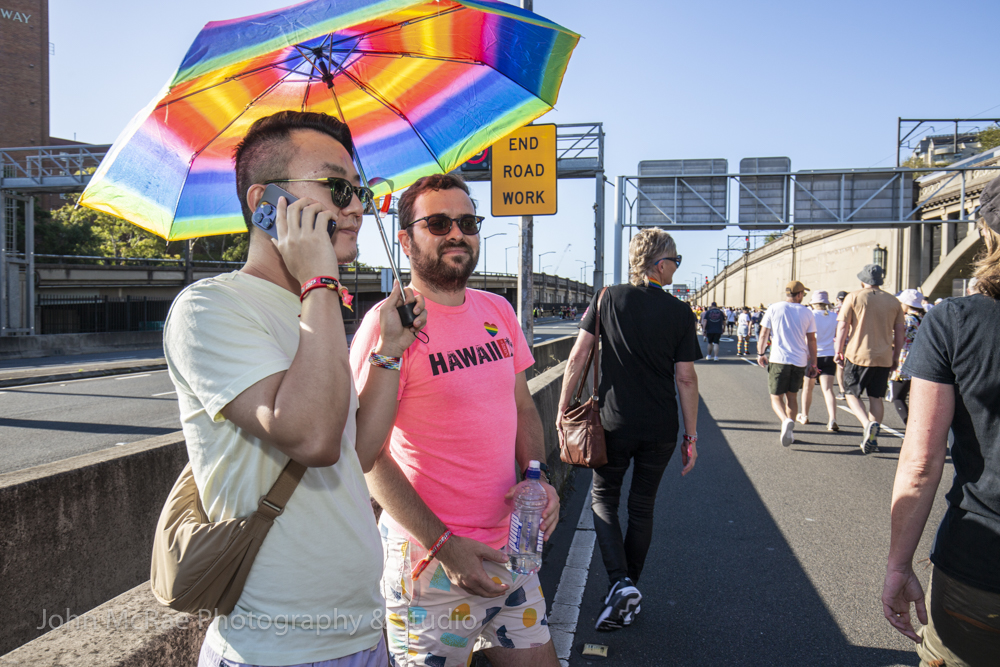 It was an exhilarating experience to be in unison with so many. The crowd was colourful and joyful. The weather was superb and the walk was the perfect bit of exercise for a Sunday morning.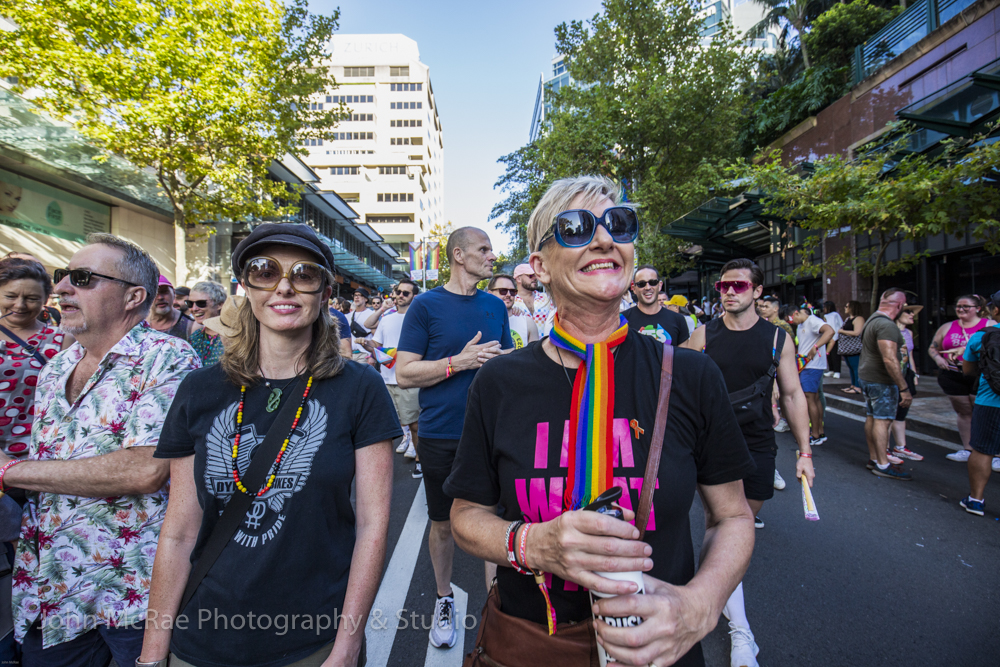 As I walked, I thought about those people in other parts of the world who do not experience the freedoms that we enjoy here in this country. I then thought about all those in Australia who weren't as lucky as us right now, being able to congregate under the banner of LGBTQA+ and march together, but instead have had to lead a life of non-acceptance and vilification. I thought about those who have had to endure social exclusion and even violent attacks, those who lost their lives, or the many hardships and painful journeys. It's good to be able to clock just how far we have come, to act as a reminder to be vigilant in our protection of our hard fought freedoms.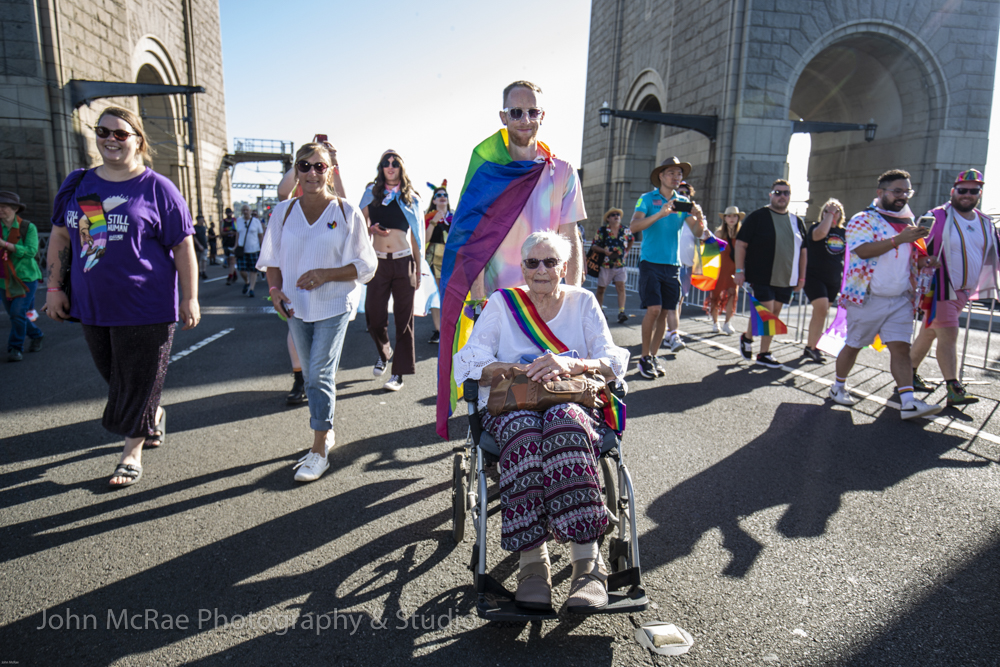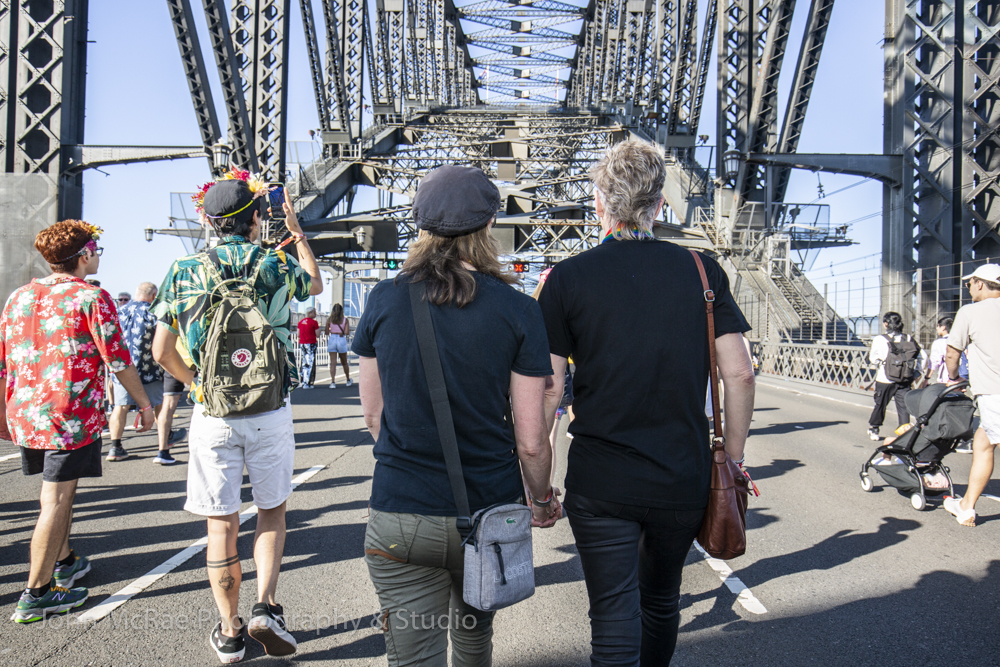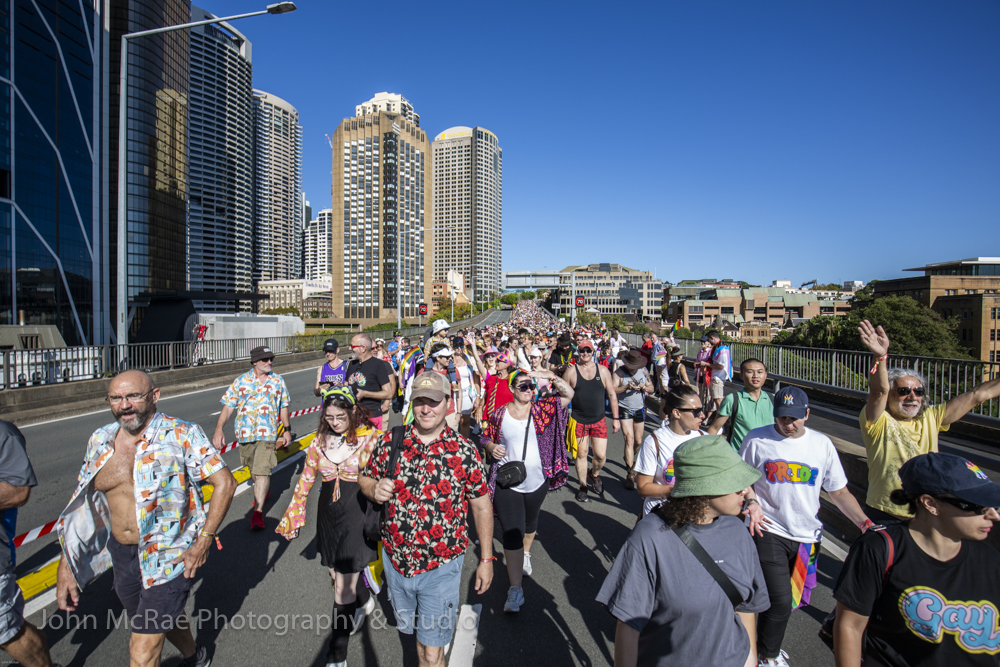 SCROLL THROUGH MORE PHOTOS BELOW