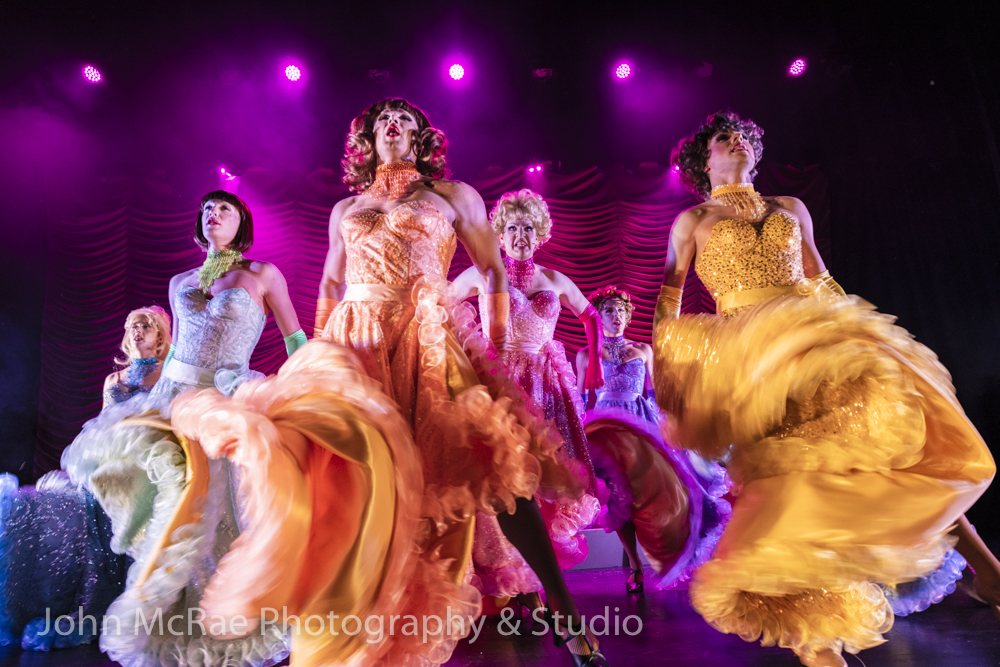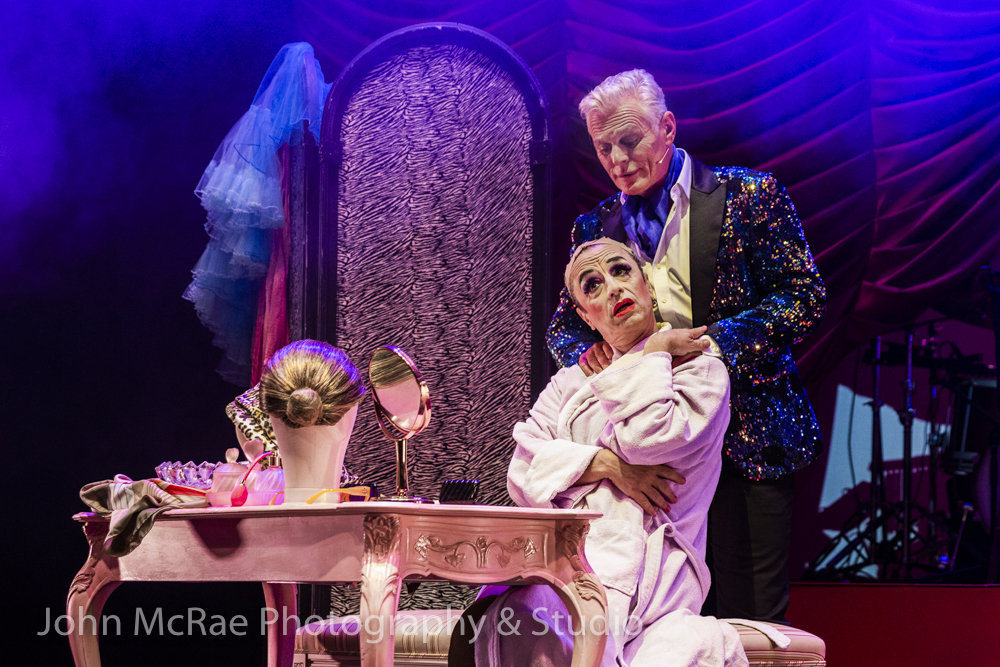 During the recent Sydney run of La Cage Cage aux Folles, the chemistry on stage between the two leads, Paul Capsis and Michael Cormick, was palpable and electric. This iconic stage musical is about two eccentric men (one more-so than the other) bringing up a child above a nightclub in St Tropez, where one of the parents, Albin, performs as a drag queen. I took these production photographs at the final dress rehearsal in late January at The Concourse Concert Hall. I couldn't stop myself laughing – the jokes are still relevant, even decades after they were written.
I remember when I saw the Franco-Italian film version in my 20's … it broke many taboos in such a fun and ground-breaking way. Initially it was created as a play by Jean Poiret and was performed by Michel Serrault and Jean Poiret. It was a huge success and hence made into a film (also starring Michel Serrault) in the French language, which broke into the international mainstream market and certainly took Australian audiences by surprise. Not only did we see a successful homosexual relationship front and centre on the big screen, but there was cross-dressing, drag and hilarious slapstick on display … a far cry from the tortured, artistic, foreign-language cult films we were used to seeing from France.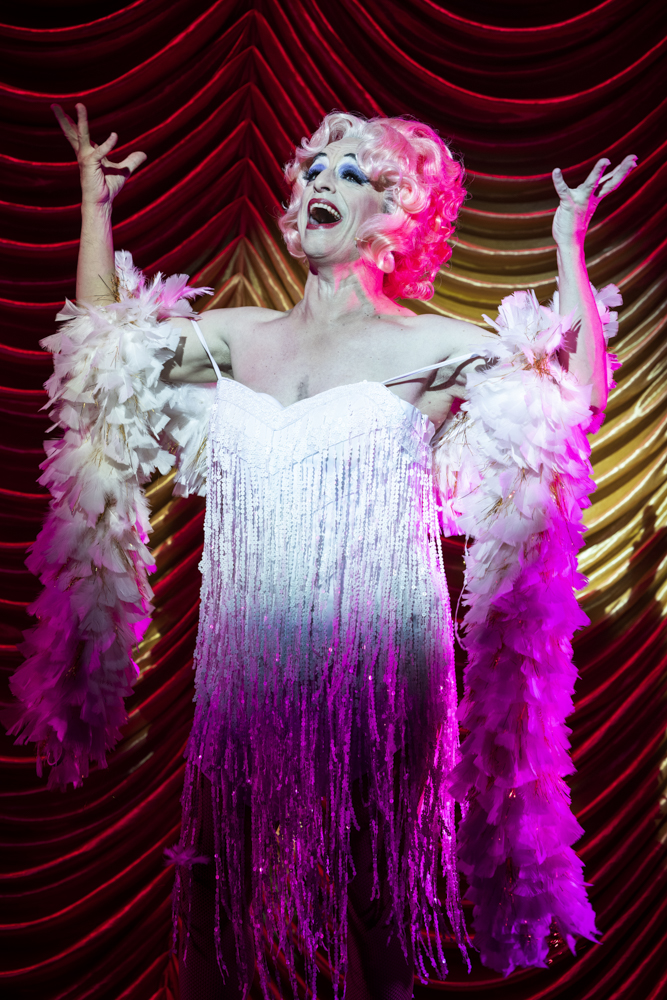 The David Hawkins production of La Cage Cage aux Folles was a joy to shoot. If you appreciate colour, movement and good humour, then this version is the ultimate production. I loved watching Paul and Michael play the roles of Albin (and ZaZa, the drag phenomenon) and his more conservative partner Georges (who was previously married and produced a son).
News Flash!!!!!! La Cage is getting another run this time at the State Theatre in Sydney from 19th – 23 April, 2023. Click here to book tickets:
For further reading here are a couple of links: