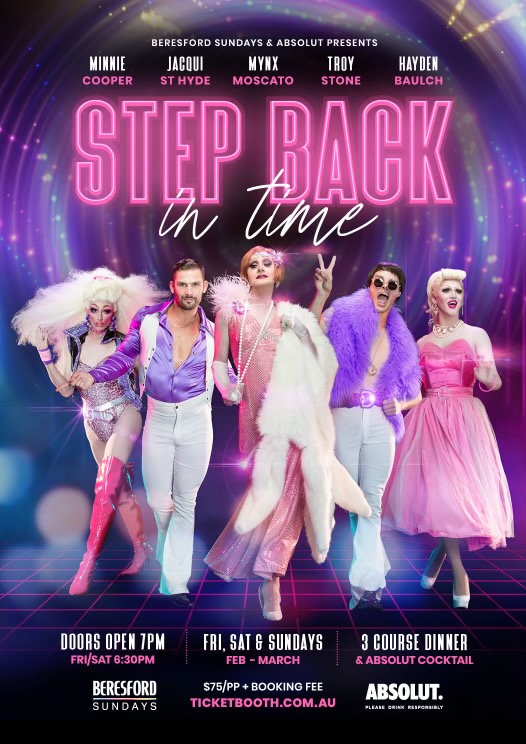 "Step Back in Time" is the latest showcase for the best talent Sydney has to offer, performing at the Beresford Hotel on Friday and Sunday nights from February 12
I recently did the photography for the poster for the new Beresford show, with all the cast – Minnie Cooper, Jaqui St Hyde, Mynx Moscato, Troy Stone and Hayden Baulch. Think of a heady mix of the Great Gatsby and Saturday Night Fever.
And just like Kylie sang:
"When you can't find the music. To get down and boogie. All you can do is step back in time".
Looks like great fun….3 course dinner and show. Click here: