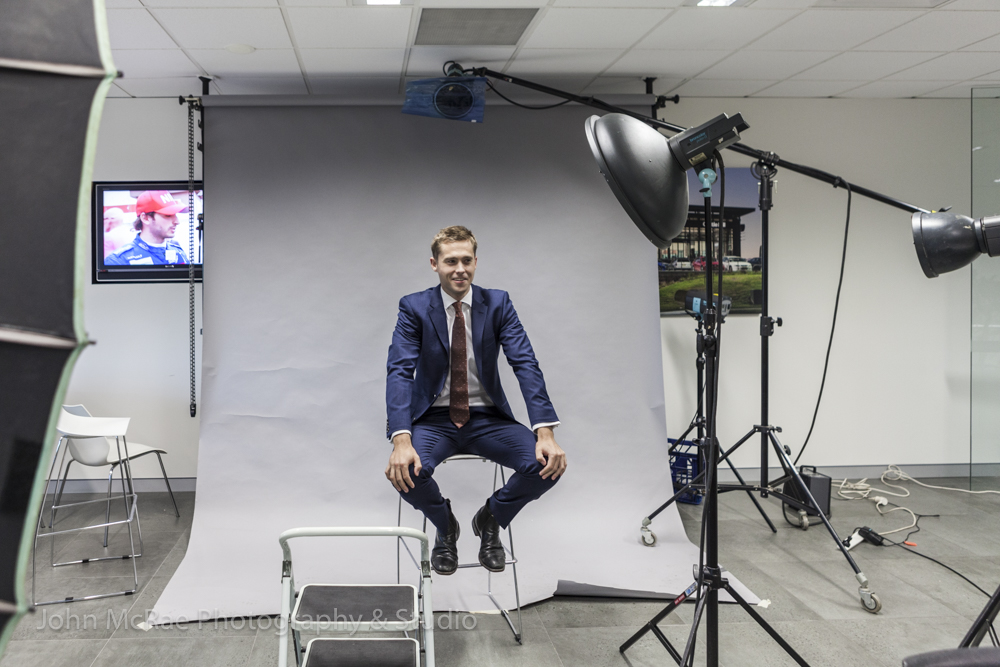 I recently photographed studio portraits as corporate profiles for the team at Prime Constructions. For the occasion, a studio set-up was temporarily installed at the company's Artarmon offices, as pictured. Sometimes as a photographer, the key is to be mobile.
Prime chose a standard grey background with a slight gradient for the portraits. The subject was seated, to create a corporate mood that was relaxed and open. The images are all shot in a landscape orientation, rather than portrait. This choice was made based on the proposed layout of these profiles on the Prime Constructions website. The main lighting is high key with not too much contrast on the face, and I added a hair-light to separate the sitter from the background.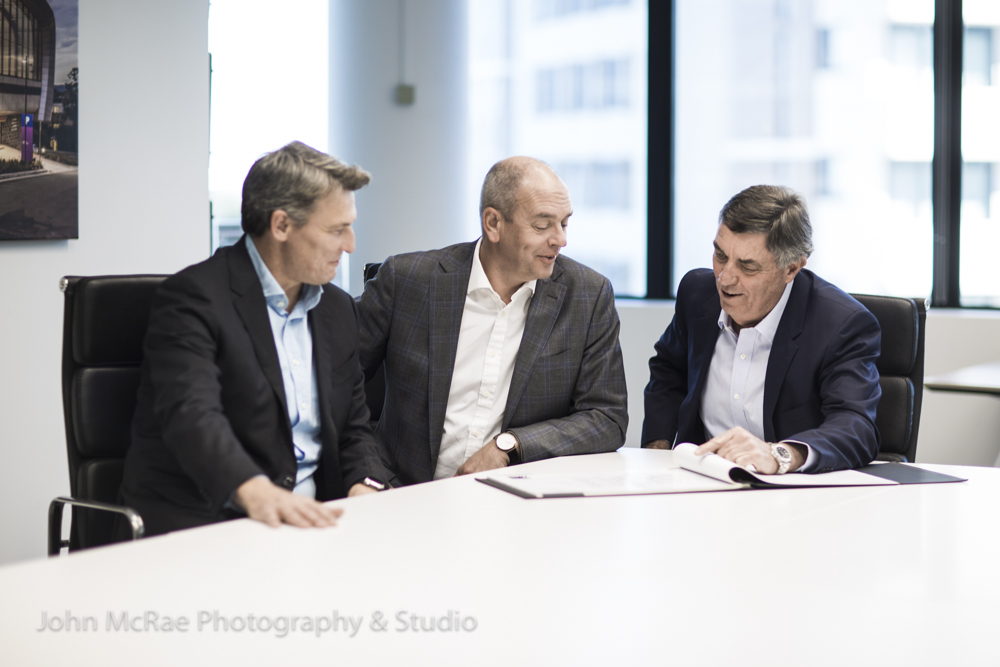 In 1983, Ron Masters & Phil de Gail established Prime Constructions, now regarded as one of the leading building contractors in New South Wales. Paul Christopher joined Prime in 1988 as a cadet and John Drake commenced as a general foreman in 1989. Having prospered and developed within the increasingly expanding company, John and Paul became directors and shareholders in 2000. In 2010, they became joint managing directors.
Prime's services include new construction, refurbishment and fit-out for projects up to $80m, offering innovative construction solutions and undertaking industrial, commercial, retail and institutional projects. Over the past several years, I have photographed many building sites overseen by Prime, documenting each stage from the earliest preliminary phases to completion. With a proven record of successful project delivery for over 35 years, Prime is one of my long-standing architectural clients.